10 Most Spectacular Illusions of 2012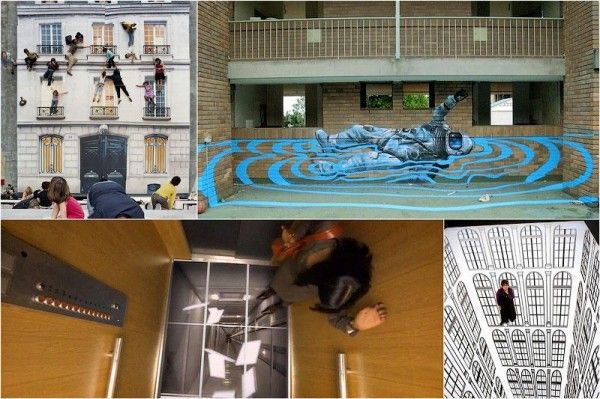 Today we show you the most spectacular illusions that we met in 2012. it is the best illusory work that can change the perception of reality.
(10 photos)
1. Falling Elevator Floor
Show realistic their monitors, LG decided by lift. When someone enters the elevator, flashes light and tile under your feet "exfoliate" and fell into the elevator shaft, causing you to panic and press in the wall. Cruel or clever?
2. "Felix is floating on her back,"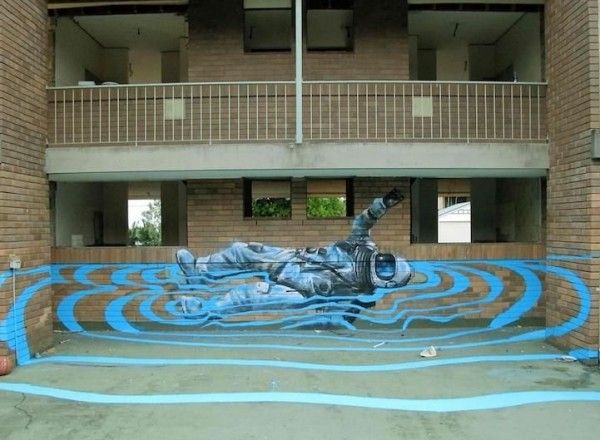 This water street art created by Fungal Magi from Brisbane. He became an ode to the historic leap from space Felix Baumgartner. Creation was painted on an abandoned house in order to attract more people to such places.
3. Huge Switch
Switch was created for the Polish festival of street art in Katowice by street artist Eskom. In this art he used only a few colors, but the switch looks as if it is really possible to click.
4. Precipice on Which You Can Walk
Installation "depth" was created by Regina Silveira from Brazil. The gulf has been presented in the Gallery of Modern Art in Lodz, Poland. The artist created the illusion of an infinite abyss, on which you can walk.
5. Illusion Pictures Vibrating
These visual vibrations created by a combination of two bright colors. Bright colors are consistent image, and thus there is a sense of movement.
6. Bridge the Gap
Optical Illusion "Bridge" was created by Nicholas Arndt. When viewed from a certain angle is hard to believe that this is just a picture. Nicholas just master illusionist!
7. Crocodiles in the Living Room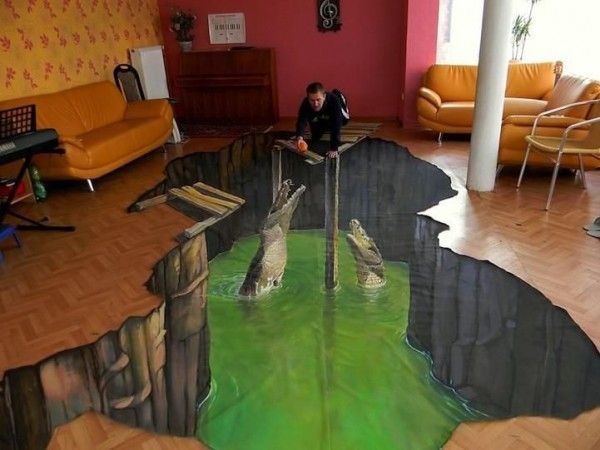 These crocodiles also drew Nicholas Arndt. One gets the feeling that the hole in the floor lives real predators.
8. Decaying Gotham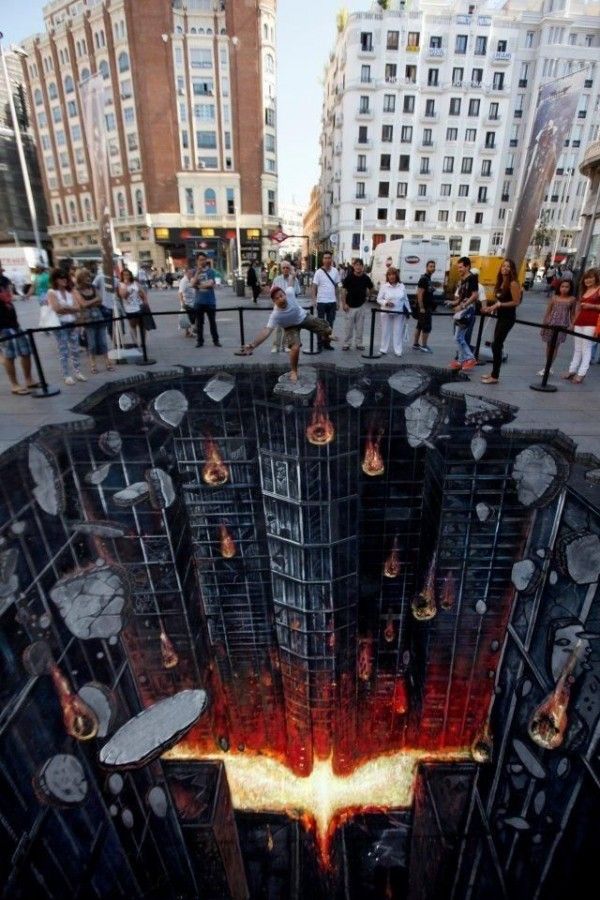 Some of the best street artists, illusionists World Max and Joe have created this image before the premiere of the blockbuster "The Dark Knight: The Legend Continues." Decaying Gotham was pictured on the streets of Madrid, Spain.
9. "Building"
This installation Leandro Erlich from Argentina helps anyone to feel like Spider-Man. It was first presented in Paris, where anyone could climb the building and jump from one box to another.
10. Walking on Water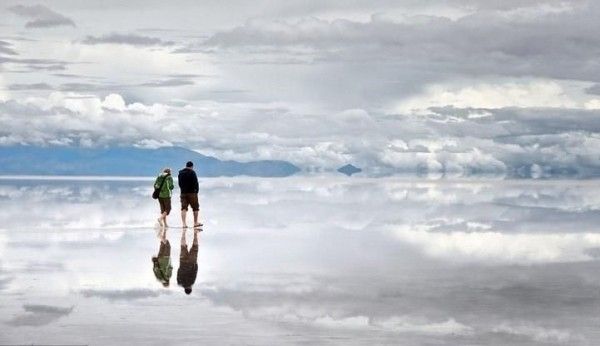 Best magician of the genre has always been nature. Salt flats in Bolivia Salar de Uyuni looks like a real mirror. It can be seen only in certain seasons especially in the rainy season.
Source:thewondurusmagazine