A Tribute to Humayun Ahmed – Bangladeshi Best Selling Author
All of Bangladesh is mourning the death of Bangladeshi legendary writer Humayun Ahmed. Humayun Ahmed aged 64 died last week in New York after a nine month battle with colorectal cancer.

His body was returned to Dhaka from New York and honoured by thousands of people at the city's famous Central Shaheed Minar monument.
Humayun Ahmed is a famous best selling Bangladeshi author, dramatist, screenwriter, playwright and filmmaker. He made his debut in the Bengali literary world in the early 1970s with the publication of his first novel, Nondito Noreke with the help of Ahmed Sofa.
Surprisingly, prior to his debut as an author, he was a former professor of Chemistry at the University of Dhaka. Since then, he became one of the most popular fiction writers of Bangladesh.
The best-selling author was famous for his unique style of writing. He was able to depict the tribulations of ordinary middle-class Bangladeshi life. He used humour in his writings which apparently were very rare in Bengali writings. He was most popular for being able to create stories around supernatural events. In his novels, his characters could be described as eccentric, comic, and loveable.
From novels and short stories, he went on to become a dramatist, screenwriter, playwright and filmmaker.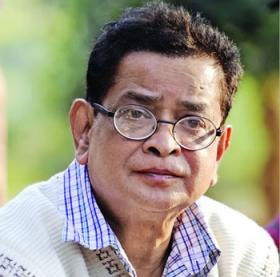 Being able to capture the imagination of the Bangladeshi youth, he was idolised by an entire generation of young men and women who grew up in the 1980s and 1990s.
As of February 2004, Humayun Ahmed continued to top the best sellers list of the Bangla Academy book fair (held annually in Bangladesh), an achievement that had been maintained over the previous two decades.
In 2012 he was appointed as a special adviser to the Bangladesh Mission in the United Nations.
Without a doubt, Humayun Ahmed's death is a great loss for Bangladesh. He will no doubt always be considered a famous literary icon for Bangladesh from now and well into the future. He has made his country Bangladesh proud by enriching the world of Bengali literature and culture.
Reference: For a full and comprehensive listing of his awards, books and film & television works please refer to http://en.wikipedia.org/wiki/Humayun_Ahmed