The pace of technology moves so fast that it can be a full-time job keeping up with the latest development, particularly when it comes to the newest smart phones. The competition between the various different types of smartphone and the platforms on which they run can leave even the most savvy shopper confused as to which would suit them best. The two forerunners which dominate the market when it comes to operating systems are Apple and Android and although other contenders include Windows Mobile and the Blackberry operating systems, they do not enjoy the popularity of the top two by any means.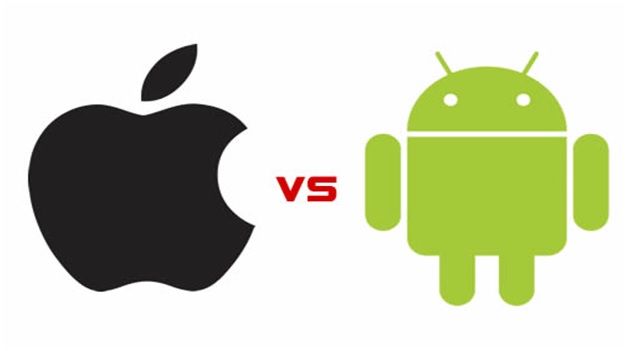 The basic differences
Which is the best for any given customer varies a great deal depending on how you use your phone, what you are used to and what you expect from your mobile. While Apple is leading the field when it comes to selling their hardware, Android's popularity has led to around 700,000 apps being available to its users with downloads exceeding 25 billion. One of the main differences between the two systems is the hardware available. The iPhone is the only smartphone which uses Apple's OS. Android, however, is available on over 70 phones, so if you have tried an iPhone and have strong feelings about it, then you need to factor that into your decision making process.
User experience
Android software is open source, which means it is constantly being updated, big changes can be made which could affect the way you use your phone. This means that bugs are likely to be ironed out relatively quickly, workarounds are available for problems which cannot be solved and you do not necessarily need to buy a new handset to access the latest versions. The iPhone, however, uses an interface which does not vary a huge amount between devices and with only three currently on the market the choice is limited to the configuration options available on these. One of the main benefits to the iPhone is that they hold their value, so getting money for iPhone handsets once you are ready to upgrade or move on can be easier than with other brands.
Apps, apps and more apps
App stores have been one of the most talked-about aspects of owning a smartphone, with the options ranging from the indubitably useful to the ridiculously pointless. From managing your money to advertising your profligacy, there is an app for almost anything and the difference between the two platforms is negligible. If you can imagine it, there is probably an app for it and if there is not then it is usually only a matter of time before one will be created.
Decisions decisions
The increasing popularity of smartphones means that the choice is likely to get broader, but if you are vacillating between Android and Apple then it will always come down to personal preference. Try as many phones as you can to find one which you like and test out the features that you use most as no amount of exciting apps will make up for an interface that you simply can't get along with.