Apple partnership with Twitter valued at $10 billion?
It seems Apple are considering a partnership with Twitter which would help the company tap into social media.  According to the New York Times last week, rumour has it that if Apple partnership with Twitter, it could make Twitter worth more than $10 billion.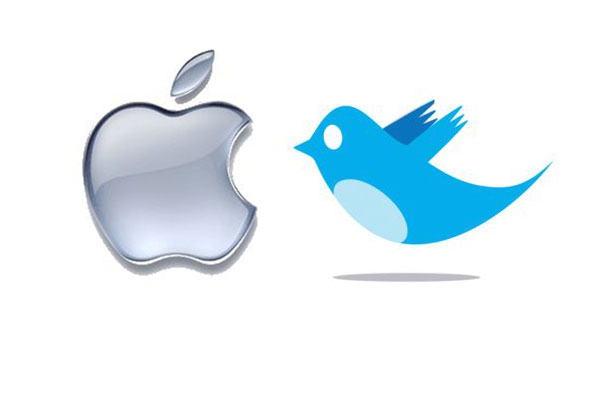 Apple's integration of Twitter in its recent Mountain Lion OS X 10.8 (with a promise to integrate Facebook shortly) shows that the company is taking social media very seriously. While the New York Times admits that both companies are not actually in formal negotiation at the moment, they acknowledge that a deal between Apple and Twitter will more likely pave a way for Twitter integration into Apple's products, wrote Times.
The Wall Street Journal and AllThingsD have reported that "people familiar with this those matter" state that these talks happened more than a year ago. The Journal has also reported that 'there are no current formal investment or acquisition discussions between the companies".
No doubt, if it ever did happen, imagine this. Apple has a a value of $117 billion in liquid investments, whilst Twitter has a total of 140 million monthly active users. They would no doubt gain a lot from each other and have an ability to be great competitors of both Google and Facebook.
(Source: Huffington Post)