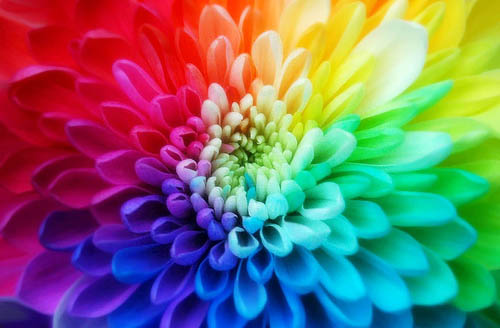 Generally people choose colors in certain situations and conditions where and when the colors must be applied. This includes tendencies to choose dominant colors of paintings they like. Actually, choosing colors can disclose one's secrets, personality and expressions.
It would amaze you to know that Aristotle, a philosopher, had spent much time contemplating and thinking about the meaning of colors. His thoughts evolved around the relation between the choice of color to one's personality and that the relation was very firm and inseparable. He divided the relation between color and personality into different four types using the natural elements.
The Water type, for example, is symbolized with "blue". It symbolizes melancholy. Someone who likes dark blue is pictured as conservative. It means that he doesn't want to be dominant in his daily social life. Or he is also radical, and he always wants to revolt against existing rules.
The Fire type, is symbolized with "red". It means fury. The image of red is indeed identical with fury, although some people apply the color only to weather and climate.
The Air type, is symbolized with "clear yellow sunlight". Those who like this color are pictured as positive thinking, warm people, and also pleasant in conversation. Clear yellow has an image of a dramatic and contradictory nature.
The Earth type, is symbolized with "old green", which is more identical with an image of being conservative. It means someone who doesn't want to accept and experience a reformation or change and tends to be old-fashioned. It also reflects someone who is boring in conversation.
In modern psychology, Aristotle's theory is not applied very much. In this era, however, an order of color cards examined in a test can determine one's character and personality more. Through a  certain order one's personality spectrum can be guessed and interpreted. So, it's not amazing if such a test is often applied by the Psychological Bureau (institution) as one's personality determinant.
Johannes Itten, a painter and art teacher in Switzerland, has a principle that every color his students choose in painting reflects their natural characters. Just like and individual's choice of color when coloring their hair, skin, or a painting's background.
Itten has a theory about color appliance in connection to seasons called "the four season theory". Summer is pictured with "dark blue". Winter is "clear blue". Spring is "bright and clear yellow". And autumn is imaged with "weak yellow".
Different from Aristotle and Itten, Luscher doesn't use the color test theory. He uses color to determine one's character and emotion. Therefore, his theory is called "the four color personal theory".
In his theory, limitation to one kind of red or yellow is not valid. The self – disciplined character is pictured as blue, self-confidence as red, openness of thought as yellow and finally self-esteem as green.
The four colors mentioned above can overlap to indicate inseparable emotions. And with the theory, one's feeling or mood can be traced or investigated by observing colors he applies.