Effectively use #Hashtags on Social Networks!
If you are a regular Twitter user or at least used it for more than a week, you've definitely seen what's referred to as a "hashtag", a keyword or category preceded by the "hash" or pound sign (#). These often appear in tweets like:
Chancellor: Your university is at the center of #Google Earth because KU Alum Brian McClendon invented it.
So have you ever thought about where the concept of  hashtags originally come from?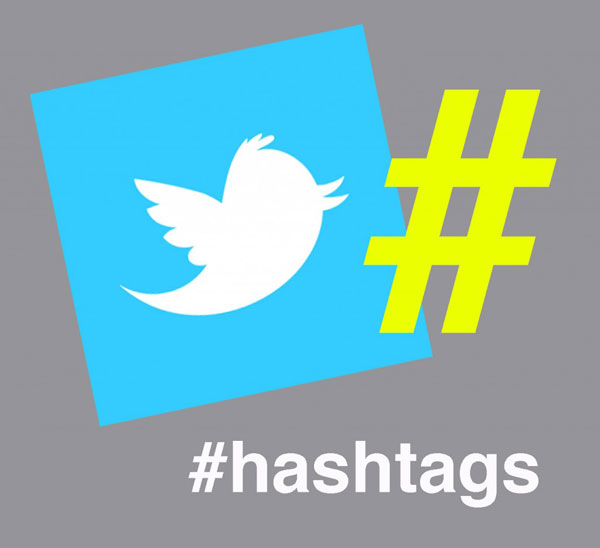 Creating Hashtags
Hashtags are basically a way to categorize tweets according to a specific keyword or topic. Something to remember is that hashtags are not an official Twitter function. This fact comes with both good & bad aspects, with one of the positive aspects being that anyone can create a hashtag. All you do is check to see if there is a hashtag already associated with the topic you wish to categorize. If there is already an existing hashtag, use that one [Check WTT
, Twubs, and Hashtag. If there is not already an existing hashtag, create one! Here are some general rules for creating a new hashtag:
The hashtag, when seen, must be immediately associated with your category. For instance, if you are creating a hashtag to categorize all tweets related to scuba diving in North Carolina, #scubaNC is a better hashtag than #sdNC.
The hashtag must be relatively short, simply because of the nature of Twitter (restricting you to 140 characters).  That is, #scubaNC is a better hashtag than #carolinascubadiving.
The hashtag must be used by more people than yourself. The way to ensure that this happens is to contact all of the people who could potentially use it, and to inform them of the new hashtag. With our example, contacting everyone on your followers list is not the way to do this, because not everyone on your followers list will be interested in NC scuba diving. However, @scubadaveNC and @obxdiving, may be interested, so hit them up first!
The question on everyone's mind by now is this: how do we use them for economic and cultural influence? The answer to that is two-fold: you have to use them and monitor them. Let's start with using hashtags.
Using Hashtags in Your Own Tweets
Using Hashtags really is as simple as including a relevant hashtag in your tweets. But there are a few rules to this:
Do not overuse them within a tweet. For instance including every North Carolina city in your scuba diving tweet is not effective, and instead can have an adverse effect (driving people away). The city of Asheville (#avl) don't need to know about #scubanc. There may be people in Asheville interested, but surely not enough to warrant using the entire city's hashtag. Also, if you include multiple hashtags, make sure that there is a particular reason. For instance there is a difference between the following tweet:


There is a meeting tonight for people interested in #scubanc at the Convention Center in #greenvillenc. Come on out and join us!

and the following tweet:

This past weekend, #scubanc went out and explored the old wreckage at the Outer Banks. #greenvillenc

The difference is one of the hashtag being directly relevant. The first tweet is acceptable. The second is abhorred. Know this difference.
Don't overuse them in general. If every tweet you send out has a hashtag, you're doing it wrong. Hashtags are meant to be sporadically used to categorize particular tweets, not every thing you generate as a content producer.
If your hashtag is overly specific or new, and especially if you yourself generated the tag, explain what tag means in a few tweets spread out over a couple of days.
If your hashtag is new, or self-created, be sure it's registered with the appropriate tools (see the list above). That way people who want to know what it is can find out without directly contacting you.
Again, DO NOT OVERUSE HASHTAGS. Just to make myself clear.
If you follow those unwritten guidelines when using hashtags, you should be good. Using hashtags effectively and with proper etiquette is a great way to get noticed, gain followers, and in turn, increase your influence in your particular field or industry.
But what about monitoring the hashtags of other people? What are some ways to keep track of what's going on around you?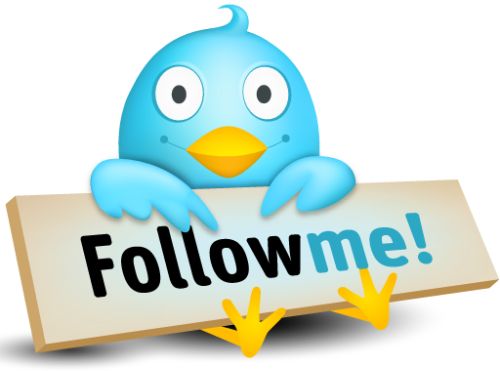 Monitoring Hashtags in Others' Tweets
In order to monitor hashtags around you, you're going to want to have a few tools at your disposal. I'm a fan of WTT, Hashtags.org, and Tweetgrid. Twubs and Monitter are also popular tools. Why would you want to monitor other people's use of hashtags? Imagine you're the owner of a scuba shop in Morehead City, NC, and you've created the #scubanc hashtag. Wouldn't you want to know who's using the hashtag? Those are potential customers. Contact them, establish a rapport, and sooner than later, they may waltz into your shop. And what do you know, but your social media investment has paid off!
Monitoring hashtags also tells you what's hot and trendy, and your voice in the mix  can bring you followers from other people with similar interests. For instance, during a downtime at Ye Olde Scuba Shop, you may be paying attention to the local university's recruiting class via Twitter. You've also noticed that the college has started using #myEDU in all of their tweets. Someone sees your tweet about the class that includes hashtag: #myEDU, and it just so happens they've been wanting to find scuba diving classes. Voila! New customer. Simply because you included #myEDU in your tweet about the local recruiting class.
When all is said and done, hashtags are a simple, yet extremely effective way to categorize your hashtags, and to give them a bit more "oomph", which brings you more influence, and in turn, more customers!