Free Download WhatsApp, The best chat application for all Mobile Phone Operating System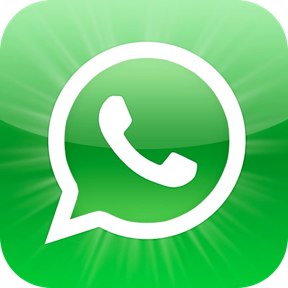 WhatsApp is a chat application for mobile phones. By WhatsApp application we can connect with fellow users WhatsApp from various mobile phone operating systems such as blackberry, android, symbian and windows phone.
If we need to have a Blackberry PIN to connect with fellow blackberry via BBM (Blackberry Messenger) then with WhatsApp application we only need the phone number of our friend to be connected with each other from different types of mobile phones at different platforms.
WhatsApp is different from SMS (Short Message Service), by SMS (Short Message Service) we can only send text, but with the WhatApps application we can send each other photos, vidio and audio. In addition we can also create a group chat among users WhatsApps that existing in our contact list. WhatsApp now available for iPhone, BlackBerry, Android, Windows Phone and Nokia (Symbian)
Furthermore WhatsApp has Broadcast and Group Chat facility. By Broadcast facilities we can send a message to many users, while Group Chat facility we can use to send messages to fellow members of the community.
How to install WhatsApp application :
After downloading the application WhatsApp, enter the country code.
Enter your phone number (eg: 85245455444)
Wait for verification and notification of WhatsApp
Completed. Done!
That glimpse articles about WhatsApps application, with this application you can communicate, share poto, audio anda vidio with your friends from anywhere with no charge. You can download this application in the following link.
 Free Download WhatsApps Ver.2.8.11