How parents can forge a close relationship with their teenagers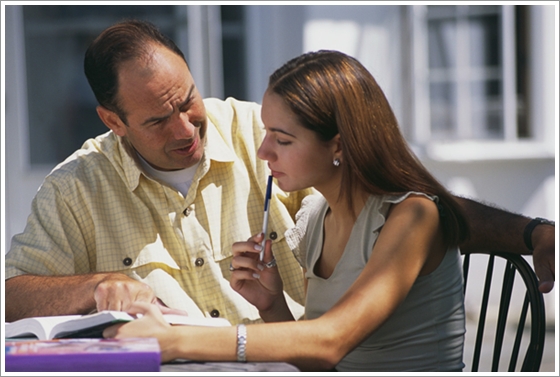 Everyone hears a lot about strained relationships between parents and teenagers. When children grow into their teens, its seems that their relationship with their parents become more distance. Teenagers typically want to feel more mature and independent. Research studies, however, suggest that spending quality time and having a close relationship with parents is beneficial to the development of teenagers.
Researchers who studied 200 families over a period of 7 years found that teens who spent more time with their parents tended to have better social skills. Not only that, the level of self-confidence and self-esteem was also higher, especially if there was a lot of interaction between teenage and father.
Although the role of parents changes to the teenager, parental guidance and wisdom is still needed to guide the teenagers' behavior. Teenagers should learn that parents still have the authority to discipline and guide them especially if they live under the same roof as their parents.
For parents to guide their teenagers successfully, they must demonstrate positive attitudes and good habits that can be emulated by their children.
The role of the parent in a teenager's life should not be underestimated. The parents should guide their teenage children in a loving and understanding way as much as possible. There is nothing to stop a parent from giving their teenager time, attention and affection as much as possible.
Healthy communication between parents and teenagers is crucial to the building of trust and respect. Rather than parents showing anger quickly, they should take time to listen. They should engage in more activities with their children. The more involved they are in the life of their teenagers, the closer the relationship. Teenagers will feel loved and feel they are receiving attention. Teenagers who tend to rebel and display anti-social behaviors often feel misunderstood, angry or suffer from low self-esteem. There are plenty of resources, reading and psychological help available to assist parents who struggle with maintaining healthy relationships with their teens.