How to Avoid Facebook Survey Scams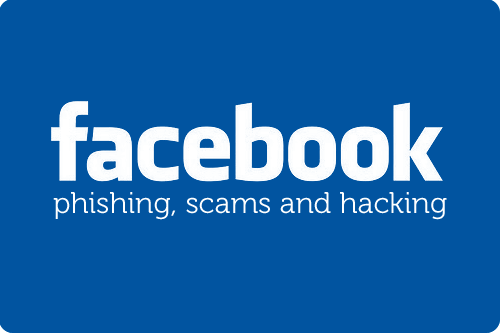 Facebook survey scams seem to be an ongoing threat to Facebook users and their security and privacy. Basically, these survey scams try to trick users into submitting personal information to dodgy online markets. So to assist you, we've written this to help you avoid Facebook Survey scams.
Basically, here's how a typical survey scam operates:
A message appears on Facebook that claims that users can receive a valuable prize just by clicking a link. The supposed prize may be for shopping vouchers or gift cards, high-end fashion items, or high tech devices such as mobile phones or tablet computers.  The scam messages have no connection with the brands they claim to represent, but often use graphics or trademarks stolen from the brand's website.
Users who click the link will first be taken to a Facebook page promoting the supposed giveaway. They are told they must first "like" the promotions page and then share a message about it via their own Facebook Wall. By following these instructions, victims are in effect spamming the same fake offers to their Facebook friends.
Next, users are taken to a third party website where they are told they must validate their prize claim by participating in one or more "surveys". As they proceed, users will be confronted with more and more bogus "survey" pages, all supposedly offering further rewards for participating.
Unfortunately, users will never receive the prize promised in the original message no matter how many surveys they complete. Nor do they receive any other rewards.
Keep your personal info personal!
Some of the bogus survey pages ask users to provide personal information including name, address and contact details. Others will claim that users must provide their mobile phone number in order to proceed with the prize claim. By supplying their mobile number, users are actually subscribing to absurdly expensive text messaging services billed at several dollars per message.
The people who operate these scam promotions will earn commissions via suspect affiliate marketing schemes each and every time a victim participates in a survey.
Victims tricked into participating may be faced with large phone bills for unwanted mobile phone services and, because they have provided name and contact details, they may be inundated with unwanted promotional emails, phone calls and junk mail.
Know how to spot the real deal:
Of course, many organizations regularly run perfectly legitimate competitions and prize giveaways.  But, there are major differences between a genuine promotion and a Facebook survey scam:
Genuine promotions do not claim that EVERY participant will receive a major prize just by clicking a link.
Genuine promotions do not force people to spam their friends as a prerequisite for participation.
Genuine promotions do not force users to "validate" their prize claim by visiting other websites and participating in surveys.
Genuine promotions will always include detailed conditions of entry that outline the start and finish dates of the promotion and other important information.
Better to be safe than sorry
If one of these survey scam posts appears on your Wall, simply delete it. Do not click on any links in the message. If you do click a link, do not carry out any of the instructions listed on the bogus promotional page.
(Source: Hoax-Slayer: Brett Christensen.)