How to Easily Create Facebook Timeline Cover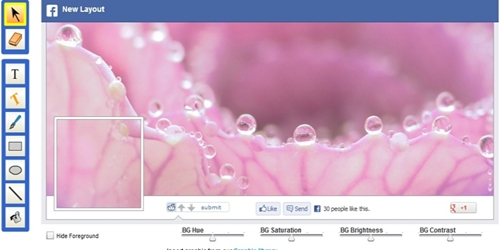 Since Facebook made ​​a new look that we know as Facebook Timeline, Facebook users can show and express their best photographs as cover on their Facebook profile.
To create a Facebook timeline cover photo is indeed needed a little capabilities in the photo editing. But now we can make a cool Facebook timeline in easy way. You only need a laptop / PC and internet connection.
Related Posts: Facebook Group Admin Features: Pin Post & Group Posts marked as Seen
There are several on line sites for editing Facebook timeline cover. From my experience there is one site that provides applications for making Facebook timeline cover banner freely. You can visit at this link: Timeline Cover Banner.
To create a Facebook cover photo timeline we need background photo to be used as cover timeline and also photo for your Facebook profile picture. If you don't have it, you can choose the background Facebook timeline cover on the site. There is a wide range of backgrounds with a variety of interesting themes. You do this by clicking the green button labeled "First, Click here to choose Cover Background"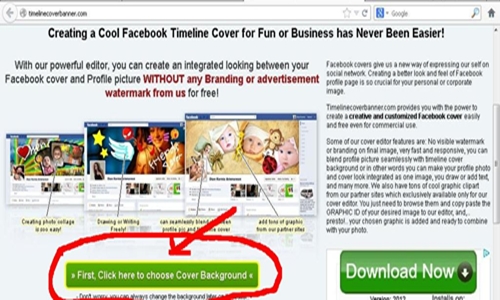 After that, select the background theme that you like, you can choose "Personal Cover Maker" for private facebook profile or "Fan Page Cover Maker" for the fan profile page.
Related Posts: Postman – a simple but easy Facebook application to upload Flickr photos to Facebook groups
Once you select a background, you will be taken to photo editing page, there you can change the existing background with your own photo by clicking on clear background, then you can upload a photo from your PC files by "Upload background".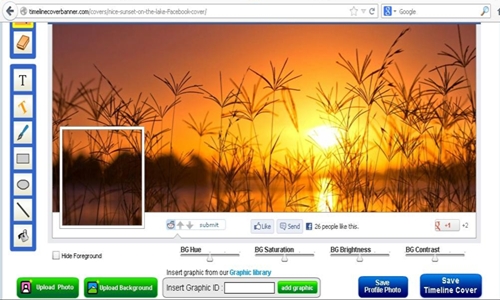 You can upload photos to your profile picture by click on "Upload Photo" button. You can add text as well as some accessories and other things that you like. In addition you can also adjust the brightness of the color of your facebook timeline cover.
After finishing the editing process you can save the editing timeline cover facebook by clicking the blue button labeled "Save Profile Photo" to save the profile Photo and "Save Timeline Cover" to save the timeline Cover.
Then go to your facebook profile and upload both photos on your facebook timeline profile.
Related Posts: Website Applications to Ease Your Social Network Marketing Pressure