How to Embed a Google Map on your Website
In this post, I'm going to tell you how to embed a Google map on your website. " Having a Google map on your website is so helpful for you if want to show your business location to your users or customers " .
To place a Google Map on your website easily, just do the following steps:
Step 1 : Go to Google map ( URL https://maps.google.com/). In the search box type your full address .
Step 2 : After finding your map with your correct location click on the "Link" button at the top right of the map. Then click on "Customise and preview embedded map". A new window will open and you  can select which size map you want to embed on your website.
Step 3: Now select the size of your map, you can see a html code box on the bottom of the page "Copy this HTML code to embed in your website html field".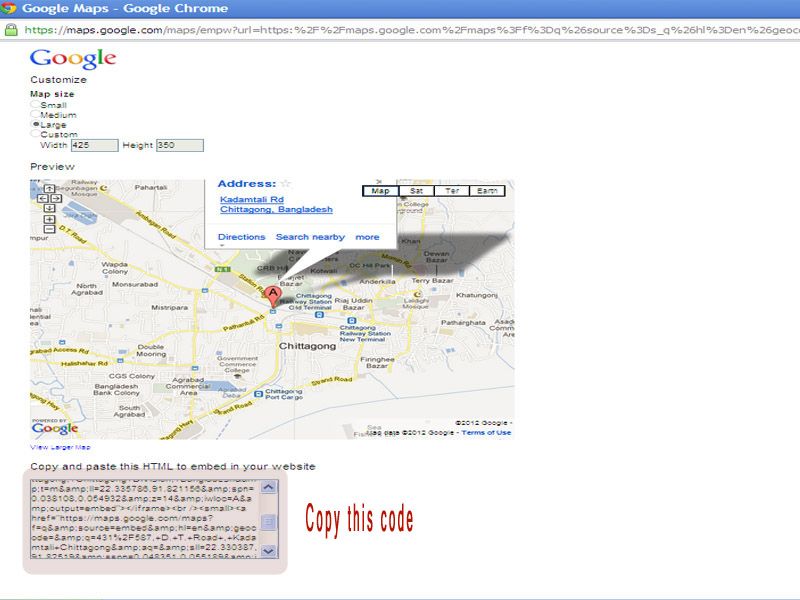 Step 4 : Now go to the website and open the page you want to add your Google map to, then  go to HTML  editing mode and paste the Embed code  that you copied. Your map will appear on your site and you can resize it or drag and drop it wherever you choose.
Step 5 : Update the page and you are done 😀
Now you should be able to  successfully Embed a Google map on your website. If you need any help you can comment on this post .