How to include my Map in Google Maps
Google my map is easy to use, even if you have little or no experience with programming or creating Web-pages. Anyone can create personalized, customized and include my maps of anything from a simple place mark to an around the world tour using Google include my maps. Today, I will show you how to create include my map. Just follow my instruction below.
1st go to Google map   . Click on the upper left tab My Places . Click on

Create Map

.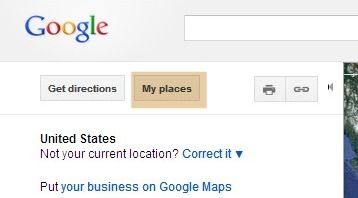 You need to sign in into your Google account. If you haven't got one, just open a new one .
Give a tile and description of your map , and select your is public (Shared with everyone. This map will be published in search results and user profiles) or Unlisted (Shared only with selected people who have this map's URL) . Click the saved button when you are done . Now you are ready to create your map . 
Start creating your map with a start mark. Then give this start mark a name . Then select the place you want to show by drawing a line into the roads you want to highlight and Give mark and Give description of every mark . You can Add image on your map by clicking on the Rich text Editing Option.  [youtube]http://www.youtube.com/watch?v=TftFnot5uXw[/youtube]
 Click on the Done Button if you think  your map is ready .
Now anyone can find you in Google map . If you find any thing confusing you can comment below. 😀 thanks for reading .