How To Start a Neighborhood Crime Watch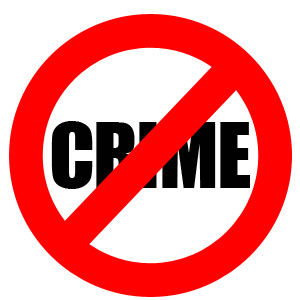 Have you begun to notice that crime is on the rise in your neighborhood? Perhaps you have heard of increased instances of burglary, theft, vandalism, and other common neighborhood crimes. If this is the case, then you may be wondering what steps you can take to keep yours and your neighbors' properties safe. The best way to go about this is to organize what is known as a neighborhood watch program. These are often the most effective ways to deter crime in your community and increase overall home security.
A neighborhood watch program essentially gathers interested neighborhood residents and puts them on an increased vigilant watch of local homes and other properties such as parks and other public facilities. Of course, if you have never been part of a crime watch or organized one for yourself, you might be nervous as to whether or not it will be a success. Furthermore, you may not be entirely sure how to get started. Fortunately, there are some simple steps that you can take to start a neighborhood crime watch in your community.
According to specialists at LifeShield in San Antonio,, you will want to begin by generating local interest by simply advertising that you are looking to start one. You can do this by printing some fliers and posting them up around the community, or even by creating a social media event and inviting your neighbors and other community members. From there, you can gauge interest and then determine a good time and place for the first community watch meeting.
At this particular meeting, you should provide some light beverages and snacks to keep your guests satisfied, especially if you plan on the meeting lasting for more than an hour. Your agenda should consist of a brief introduction of yourself and your intentions for calling the meeting. From there, you can begin to discuss ideas and perhaps even delegate certain responsibilities to particular members as a way of getting started.
Of course, during the meeting, it is also important to welcome input from others in attendance. Ask them for their opinions on ways to keep the community safer and develop a solid plan of action with them so that everybody is on the same page. From there, you will have begun to organize your own neighborhood watch program. Be sure to welcome new members at all times and encourage others to invite neighbors to join and give their input at future meetings. From there, you can enjoy living in a safer and more vigilant neighborhood.