Microsoft Office 2013 : New Office Suite With Exciting Features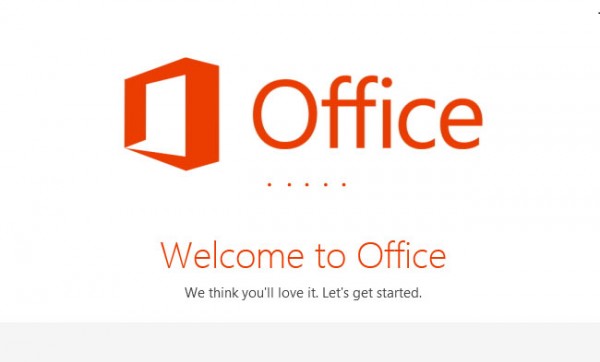 "MICROSOFT" always comes up with new products that has new features. This time they have come up with a new product called "Office Suite". Office Suite is specially made for a touch enabled device. Microsoft's CEO Steve Ballmer did not disappoint when he unveiled the customer preview of a smart new Office suite that is rich in features, user-friendly and surprisingly – social-networker too!  The latest office release features an intuitive design that works seamlessly with touch, stylus, mouse or keyboard across new Windows devices, introduces a new "social" Office, unlocks greater comfort with reading and note-taking and leverages Microsoft's cloud service. "We are taking bold steps at Microsoft," Ballmer said at the San Francisco press conference to introduce the new launch. "The new, modern Office will deliver unparalleled productivity and flexibility for both consumers and business customers. It is a cloud service and will fully light-up when paired with Windows 8." A quick look and we are more than convinced the new baby will deliver on the promise.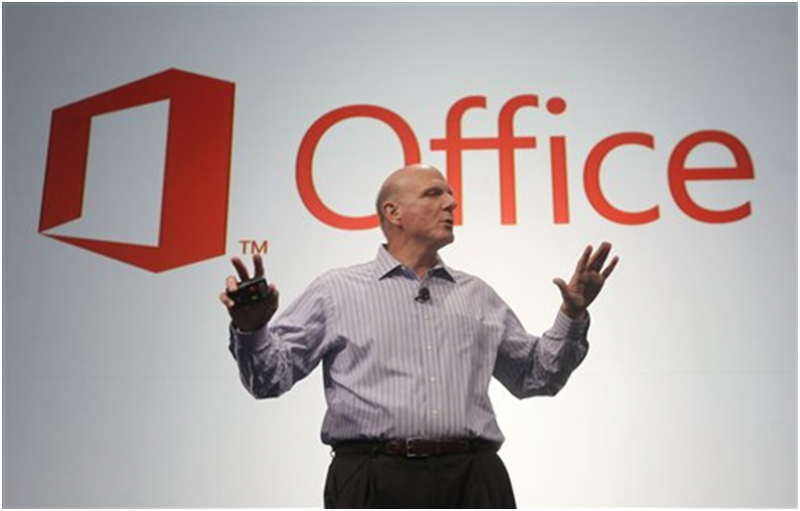 Some of the key features of the brand new Office include:

TOUCH ENABLEMENT:
Office will respond to touch as naturally as it does to keyboard and mouse. Once can coolly swipe fingers across the screen or pinch and zoom to read documents and presentations.
STYLUS USAGE:
Office suite can be used to create content, take notes and access features, or one can handwrite email responses and convert them automatically to text. Stylus can be used as a laser pointer for presentations too.
SKYPE INTEGRATION:
The new Office comes with Skype. When one subscribes, one gets 60 minutes of Skype world minutes every month.
SKYDRIVE LEVERAGE:
Office saves documents to Microsoft's cloud, SkyDrive by default, so content is always available across tablet, PC and phone. The documents are also available offline and synched when reconnected.
YAMMER:
Yammer delivers a secure, private social network for businesses. One can sign up for free and begin using social networking. Yammer offers integration with SharePoint and Microsoft Dynamics.
ROAMING SERVICE:
Once signed into Office, one's personalised settings, including most recently used files, templates and even custom dictionary, "roam" with you. Office smartly remembers where you last left off and brings you right back to that spot in a single click.
OFFICE ON DEMAND:
With a subscription, one can access Office even when one is away from the PC by streaming full-featured applications to an Internet-connected Windows-based PC.
ONE NOTE AND LYNC:
Apps represent the first new Windows 8 style applications for Office and are designed to deliver touch-first experiences on a tablet. A new radial menu in OneNote makes it simple to access features with fingertips. Some of the other features include: Digital note-taking using OneNote which helps keep notes across multiple devices, PowerPoint Presenter View that shows current and upcoming slides, presentation time, and speaker notes in a single glance, easy zoom in and out of views in PowerPoint, collaborative brainstorming using virtual whiteboards and a Read Mode in Word which magically adjust for large and small screens and helps easy zooming and page flipping.
Office Suite will be offered in versions:
Office 365 Home Premium — designed for families and consumers and includes an additional 20 GB of SkyDrive storage and 60 minutes of Skype world minutes per month.
Office 365 Small Business Premium — designed for small businesses and includes business-grade email, shared calendars, website tools and HD web-conferencing.
Office 365 ProPlus — designed for enterprise customers who want advanced business capabilities and the flexibility to deploy and manage in the cloud.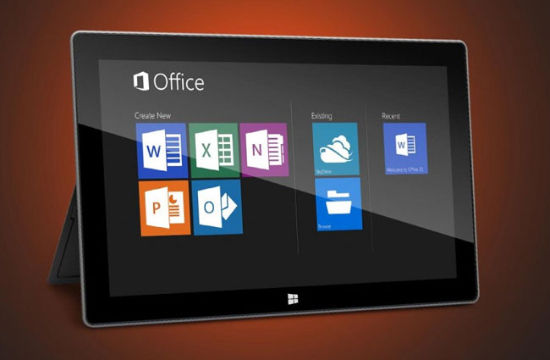 The customer preview for this new product is available at http://www.microsoft.com/office/preview/en