Most Fashionable Hairstyles for 2013
What's with just wearing fashionable and trendy clothes of the season if your hair is not up to date too? The new hairstyles for the spring/summer season 2013 are stunningly beautiful and most of all easy to do and very wearable. We like to show you our hairstyle favorites influenced of course from New York fashion shows.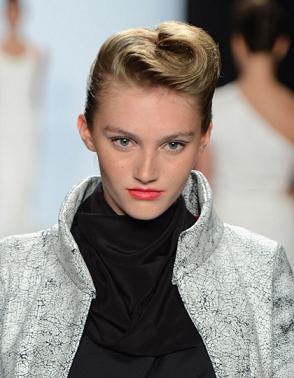 Giant Wave:
This year you are encouraged to create eye-catching waves across the crown of your head that gives off a sophisticated look at the same time. As seen in the above picture, create a giant wave across the crown of your head to catch attention. The wave can be worn as part of an updo as shown by the model.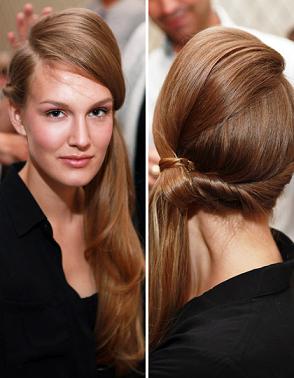 Sideways Knotted Low Ponytail:
You can create this style by doing the following steps: first, the hair on the crown of the head is separated. Then the remaining hair is pulled in the direction of one ear and folded inward two or three times at ear level. The hair from the crown of the head is then wrapped around the folded lower portion of the hair. The resulting knot-like structure is then secured with bobby pins. You may also pull a thin strand of hair out of the ponytail and wrap it around the ponytail base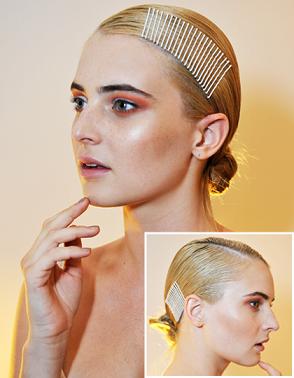 Bobby Pin Line-Up:
This is a look where you can be totally creative using your bobby pins! Sleek your hair back with wax and then twist your hair into a low chignon. Then instead of using jewellery, you can use bobby pins to line up along one side of your hair. Be extra creative and use different size bobby pins either side as shown in the picture.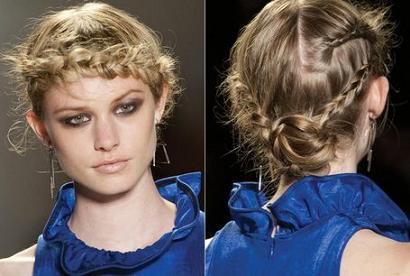 New Braiding Ideas:
This year you are encouraged to use any new style of braiding that you like. In the picture, a thin French braid merges into a thick high ponytail braid. On both sides, a strand of hair next to the model's temple is separated to start a French braid toward the back. Just past the ear, the strand continues as a thin regular braid, which is then combined with the braid from the other side of the head and secured
Voluminous High Ponytail:
Wear a high ponytail leaving the top hair well straightened until it is very smooth. The end of the large-volume ponytail is secured with a thin scrunchy before it is folded under and secured with hidden pins at the base of the ponytail. Fanning the ponytail out to both sides creates even more volume