Some of Affairs in Social Media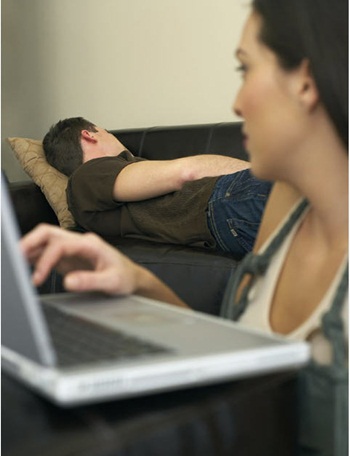 The world of internet and the social media like Facebook and twitter has made it easier for many people to interact with each other. Through social media we can get acquainted with new people, reconnect with old friends and even former boyfriend/girlfriend.
But with this ease, frequently used by couples to having an affair with another. Here are a few things that should be an alert toward spouse in his/her activity on social media.
Active in Facebook Wall and Mentions on Twitter
If you see your partner often commented on someone status update in Facebook or often mention someone on twitter, then you need to be aware of this. Because the closeness our spouse with someone on Facebook or twitter could be the early trigger of affair.
Send a message on Facebook or Twitter
Send a private message to someone on facebook or twitter, let alone the message contains of intimate or longing words or phrases, then this is in the category of affair in Social Media.
Chattting on Facebook
Facebook is one of the social media that has a chat feature even today video chatting can be done on Facebook. This feature frequently used in the wrong to tempt someone on Facebook, which could be the beginning of an affair.
Giving Praise to someone Photos in Facebook or Instagram
If you see your partner often give Like to the photo of someone, as well as to comment that contains the praise, then you need to be aware of your partner and admonished him, because it shows your partner in the admiration that person, which could be the beginning of an affair.
Continues to BBM or SMS
If you see there is BBM or SMS from someone who you know is close to your spouse on Facebook or twitter, then you need to be careful and ask your partner about his/her relation to that person.
Keep yourself updated about Affairs in Social Media. And always keep concern about what you sharing.