Stylish and Versatile: The Best Outfit Pairings for Yoga Pants
Stylish and Versatile: The Best Outfit Pairings for Yoga Pants
Yoga pants have become a staple in every fashionable woman's wardrobe. Not only are they incredibly comfortable, but they can also be dressed up or down for various occasions. Whether you're heading to the gym, running errands, or even going out for a casual lunch, yoga pants can be the perfect choice. In this article, we'll explore the best outfit pairings that will elevate your style game while keeping you comfy in your favorite yoga pants.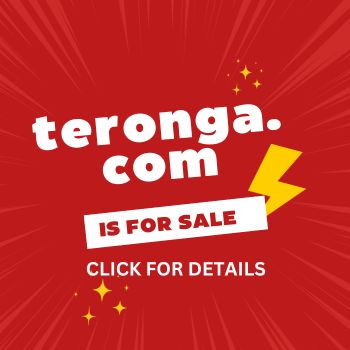 1. Athleisure Chic: Yoga Pants and Oversized Sweaters
For a cozy and effortlessly stylish look, pair your yoga pants with an oversized sweater. Opt for a chunky knit or a trendy oversized hoodie. This combination not only gives you a relaxed vibe but also adds a touch of sophistication to your outfit. To complete the look, throw on some stylish sneakers or ankle boots, along with minimalist accessories like a dainty necklace or stud earrings.
2. Effortlessly Casual: Yoga Pants and Graphic Tees
If you're looking for a casual yet trendy ensemble, teaming your yoga pants with a graphic tee is the way to go. Choose a tee that reflects your personality or showcases your favorite band, movie, or quote. This combination is perfect for a day out with friends or any laid-back occasion. For a more polished look, layer with a denim or leather jacket and accessorize with sunglasses and a statement bag.
3. Street Style Chic: Yoga Pants and Crop Tops
For a stylish and fashionable appeal, pair your yoga pants with a crop top. This combination effortlessly blends comfort and trendiness. Opt for a fitted or cropped sweater, a sports bra, or a flowy crop top based on your personal style. To add a touch of edginess, layer with a denim jacket or a leather moto jacket. Complete the outfit with a pair of sneakers or ankle boots, and don't forget to accessorize with a dainty necklace or trendy earrings.
4. Classy and Polished: Yoga Pants and Longline Blazers
If you want to take your yoga pants from casual to dressed-up, consider pairing them with a longline blazer. This combination exudes sophistication and elegance while keeping you comfortable. Choose a tailored blazer in a solid color or opt for a patterned one to add some flair to your look. Style with a simple blouse or a fitted top, and finish off with pointed-toe flats or heels. Accessorize with delicate jewelry and a structured handbag to elevate the overall ensemble.
Additional Outfit Pairing Ideas:
Yoga Pants and Oversized Button-Down Shirts: Perfect for a chic and relaxed office look.
Yoga Pants and Tunic Sweaters: Ideal for a cozy and stylish winter outfit.

Yoga Pants and Tank Tops: A classic combination for a workout session or yoga class.
Yoga Pants and Hooded Sweatshirts: A comfortable and casual pairing for lounging at home or running quick errands.
Remember, when styling your yoga pants, it's important to consider the occasion and your personal style. The key is to strike the perfect balance between comfort and fashion. By experimenting with different outfit pairings, you can create numerous versatile looks that are both trendy and comfortable.
Frequently Asked Questions (FAQs)
Q: Can yoga pants be worn for purposes other than exercising?
A: Absolutely! Yoga pants are incredibly versatile and can be worn for various occasions, such as casual outings, running errands, or even for a stylish athleisure look.
Q: Can you dress up yoga pants for a more formal setting?
A: While yoga pants may not be suitable for highly formal occasions, they can be dressed up by pairing them with a tailored blazer or a stylish longline jacket. Adding elegant accessories and footwear can also enhance the overall sophistication of the outfit.
Q: What shoes should I wear with yoga pants?
A: The choice of shoes depends on the overall look you're trying to achieve. For a sporty and casual look, sneakers or athletic shoes are perfect. If you want to add a touch of elegance, opt for ankle boots or pointed-toe flats. Sandals or slip-on shoes can also work well for a summery vibe.
Q: How should I accessorize when wearing yoga pants?
A: When accessorizing with yoga pants, opt for minimalist pieces that complement the overall outfit. Dainty necklaces, stud earrings, and delicate bracelets can add a touch of elegance without overpowering the look. However, feel free to experiment with statement accessories if you're looking to make a bolder fashion statement.