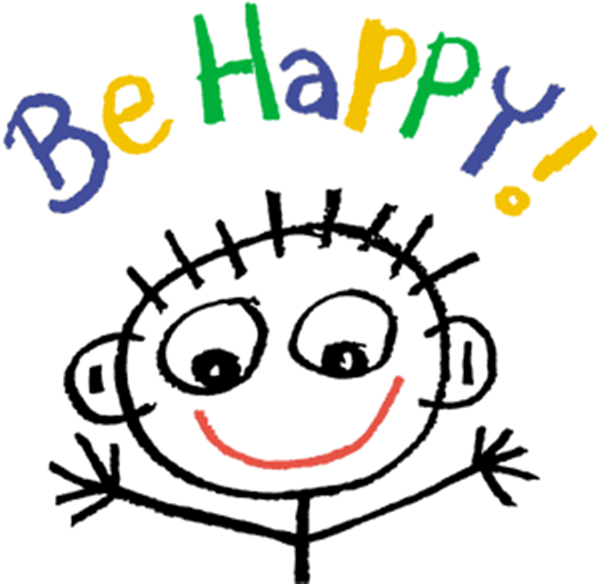 Everyone wants to be happy. No one wants to moody and sad all the time. Moodiness and sadness will not affect only those who are moody and sad, but also people around them. For some people, being happy is not as easy as we think. Putting a smile on our face or lighten up our steps while walking may make us happier. But, of course, being happy is not real happiness. Being happy is not the same as happiness itself. But it is certain that those who are happy are only a step away from happiness. We need plans to be happy. And below are some of the plans :
Don't let yourself idle the whole day. Do more exercise. Join gym or visit the local swimming pool. Make another effort to do something physical.
If you spend more than half your time doing things for other people, make an effort to be more selfish. If you spend more than half your time doing things for yourself, spend more time being more social.
If your house or room is dimly lit, buy brighter light bulbs. Living in half-dark rooms can be depressing.
Send silly messages to your best friend for no reason at all. It will make you feel better and it will make them feel good too.
If you are feeling physically exhausted as well as mentally fed-up, spend a half an hour or so relaxing in deep warm bath or shower.
Make a real effort to look after your appearance, even if the weather is poor and you have nowhere to go, wear bright, cheerful clothes and look good. This will improve the way you feel.
Eat less and better. Too much food will make you lethargic and tired. Eat more fruits and vegetables.
Make plans so you have something to look forward every week. It doesn't have to be anything complicated or expensive. Plan to meet friend, go for walk, see a movie.
Choose a new hobby – something you have always wanted to try.
If you normally go to bed at the same time every evening, try staying up later. Watch a movie, or just invite friend to chat.