Teronga Inspirational: Interview with the owner of a promising blog named LatestCrunchs
Today we are going to introduce a promising blogger to you. He is Kapil Jekishan from Australia with the blog named LatestCrunchs. LatestCrunchs is a Technology blog which offer you quality article related to latest tech news and reviews about gadgets, software, humors and most importantly about blogging and how to make money through it. Latestcrunchs covers wide range of articles about WordPress and plugins which can help you for affiliate marketing and making money easily but quickly 🙂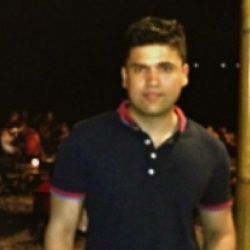 Here, Teronga is taking the opportunity to interview Kapil and to know how he started this project and what this site has to offer and what will be its future and planning ! So let's the story of a great blogger begins. With you I am the Technology Editor of  Teronga.
1) For those who don't know you and your work, can you tell us a little about yourself?
Now that's a tough one to start off with but i'll give it my best shot. I grew up in a small island in the South Pacific called Fiji and moved to Australia when I was 18. I've been involved in the banking and finance industry since I graduated from Uni..I'm a sport fanatic, a coffee lover and yes, I don't mind a bit of technology also 😉
2) What was the inspiration to start LatestCrunchs.com?
There are many blogs out there dedicated to technology but I have found that many of these site owners are distant from their audience so I wanted to develop something where firstly, I provide an opinion and I also teach my readers how to do certain things whether it be tutorials or general advice. I love getting feedback from my readers and I take time to respond to each one individually.
3) Why do you feel that design has so much to do with a successful blog?
I think design is one of the most understated areas in not just blogging, but even ecommerce and service based websites. These days the competition is high and if your readers find it hard to navigate your blog, guess what? They are a few clicks away to another one which they'll happily bookmark.
4)Do you think that Google preview will have an effect on the look and feel of blogs?
Absolutely! Have a think about it..if you saw a preview of a blog which was messy and had no structure, would you be tempted to click through? I personally wouldn't and I think this will improve the overall experience for users in search for valuable content.
5)How has blogging changed in the last few years and where do you see its future?
Well I remember a couple of years ago there was blogger, but these days it is so easy get a blog started with WordPress and options to customise it to suit your needs. This has naturally lead to a number of individuals starting their own blogs and specialising in niches which they have a passion for. I think a number of businesses will start to transition their static websites to blog-style websites to get better engagement from their visitors.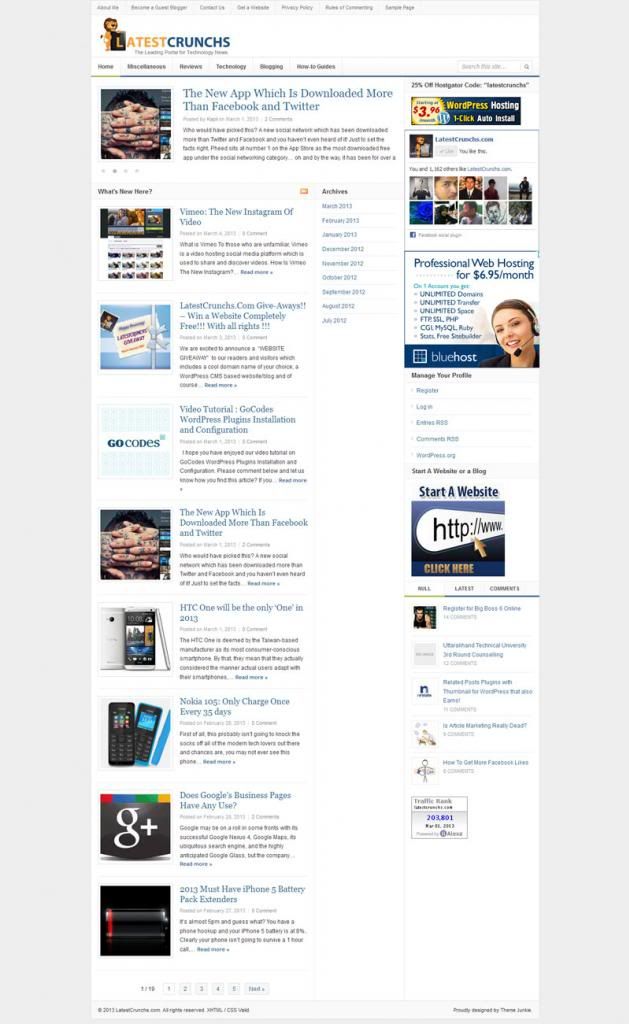 6) How do you feel about blogs on business sites for SEO purposes only?
It's a little disappointing that this type of activity still exists but hey, your average reader will pick up on the poor content offered by these sites. It's a good thing that Google consistently reviews it's algorithm as the primary intent of search engines is to deliver quality information to the user (not waffle which provides zero value).
7) How often should someone post to their blog and do more posts equal a more successful blog?
To begin with, I would recommend 2-3 times weekly just to get the search engines crawling your blog, however, the key at this point would be to start visiting other websites and adding value by commenting or volunteering to guest post so that you get some much needed exposure. This will automatically start to increase your blog visits. Once you have established a good level of consistent traffic you should try and post 4-5 times a week.
8) In your opinion whats better, a blog with lots of comments or a blog that gets lots of traffic?
Both! 🙂 Well if I had to choose one, I'd say blog comments as I would much rather connect with my readers than have a large audience which doesn't interact.
9) Is there any tips that you can share when managing comments on a blog?
I'd recommend any blog owner mitigate their risk of being spammed by installing a plugin such as Akismet or you could even use comment management plugins such as Disqus or CommentLuv which are excellent tools all bloggers should consider.
10) Any offering to Teronga.com visitors from LatestCrunchs.com ? Or the mass internet visitors in General?
I sure do. I'm planning to run a free website/blog giveaway to one lucky reader who will get to choose their niche, choose a web design which appeals to them and I'll even provide three highly optimised articles to get the site up and running.
(Editor's Note: In fact, the giveaway is running at this moment. Please visit here to win the webisite)
11) Do you have any plan to partnering with other blogs?
I don't have any plans as such but would definitely be open to the idea as this would allow cross promotion to a different audience and a chance to obtain more exposure for your blog.