Teronga's Pick of the 3 Best Mobile browsers
It's the age of the internet & so no one can now imagine a world without the internet. It's now easier to be connected with the whole world first by connecting to the internet. To keep in touch with the world through the internet we need to use different types of devices like the Desktop, Laptop, Tablet PC or Mobile Phone. In recent times the Mobile has become one of the most reliable devices to use the internet anywhere & at anytime, because it's easy to carry around compared to the  Tab or Laptop. There are, however, vast differences between using the mobile internet and PC internet. The PC internet is more faster than the Mobile due to differences in platform. So, we need an application in the PC or Mobile to browse the internet. We basically refer to this application as the internet browser. Today we will give you some amazing information about 3 best Mobile browsers that work faster and are considered dynamic in the mobile platform.
1. UC Browser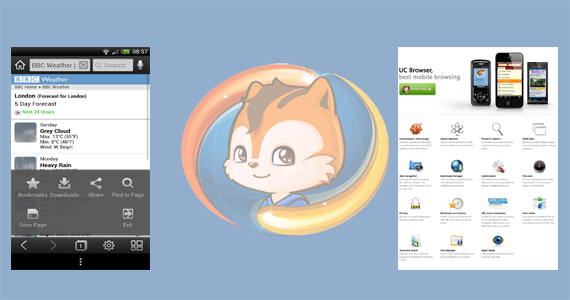 This amazing application was launched in 2009. Since then till now they have released lots of versions which have included new features in every updated version. This browser not only works smoothly but is also faster than most other browsers of this time. The browser's download manager also works more faster. Now-a-days, the  UC browser is becoming a reliable name to most of the mobile internet users as this browser is available for all mobile platform like Java, Symbian, Android, Windows mobile, Blackberry, iPhone and iPad. The big advantage of this browser is that it runs fast in low memory mobiles just like it runs fast in high memory compatible mobiles.
OS:  Java, Symbian, Android,Windows Mobile, Blackberry, iPhone and iPad.
To get the latest version of this awesome application free:  click here.  
2. Skyfire 
To provide a rich browsing experience, this application is basically made for Smartphones. It has a lot of amazing features and this application compresses webpages to decrease the traffic amount as well as save your money. You can stream videos in this mo browser as the adobe flash player is supported by this apps and popular sites like Facebook, Twitter, YouTube,  Gmail etc are already bookmarked in this browser. But the only limitation is that the application is only available for the iPhone, iPad and Android.
OS: iOS, Android 
To get the latest version of this Browser:  click here.
3. Firefox-Mobile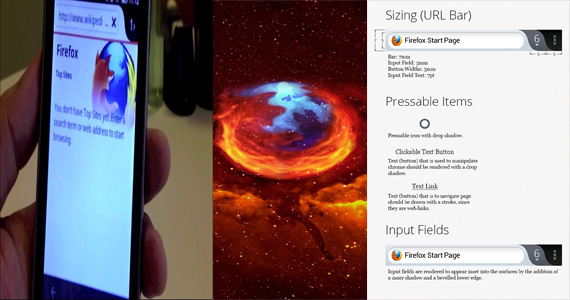 Mozilla Firefox is generally a famous and reliable name as a PC browser. It's a user friendly application with extraordinary features and thousands of add-ons which make it different from other browsers. Other applications also provide add-on facilities but Mozilla's add-on library is huge in a word. The developer of Mozilla launched its mobile version with so many interesting features like tab browsing, password manager and location-aware browsing and you can sync between the mobile app and Firefox on your desktop. But the sorrowful matter is that it runs slow in start-up and doesn't support any platform without Android.
OS: Android. 
To get the latest version of Firefox-Mobile for your Android Phone:  click here.