Website Applications to Ease Your Social Network Marketing Pressure
Surrounded by all the most popular social network websites on the web, managing them from several different internet browser or browser tabs/windows might make you feel frustrated very quickly.
But for this purposes i.e. to make social media management and monitoring life much more  easier for you, heaps of very innovative desktop applications and mobile apps were developed. Using this, anyone can organize multiple platforms and information sharing across selected networks.
Different Applications gives you different features. While some applications might be good enough for photo posting, there will others that might be better for status or even for schedule posting.  Here are our top 4 handpicked choices of  Website applications that we feel will ease your social network marketing movement.
HootSuite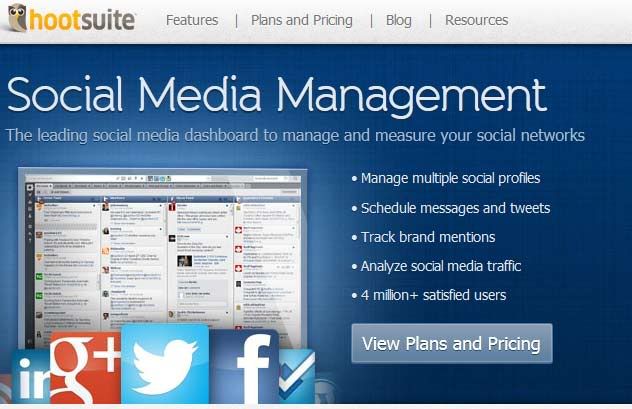 If you want to manage Twitter, Facebook, Google+ and also LinkedIn all together, the Hootsuite is definitely your knight of the chess board. Apparently anything and everything can be done with it. You can checking real time updates on Facebook and Twitter (Checked these two personally), and you can even comment to your profile or pages using this cool application. If you go with the paid option you will have some unbeatable advantages. But for the free user, everything seems perfect except for where it uploads images. When it comes to uploading images to Facebook it uploads in the default Hootsuite album. But for its other cool features it is our top pick!
PostCron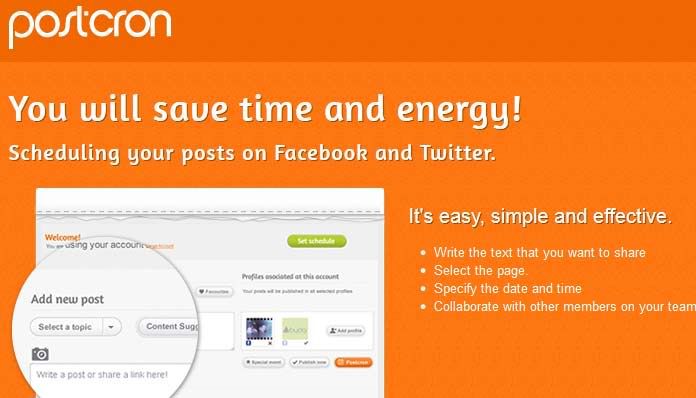 It's easy, simple and effective.
Write the text that you want to share
Select the page.
Specify the date and time
Collaborate with other members on your team.
That's it. This is so simple to use. And the special feature of PostCron is that you can choose any album when you are photo posting. The only disadvantage is you can only schedule 10 posts when you are using the free package. But it's so worth it. We use it  for our page!! Highly recommended.
 RSS Graffiti
This Facebook app is one of the most popular apps and also one of the most widely used auto-publishing tools used by many bloggers and webmasters. RSS Graffiti currently has 1.5 million monthly global users which is a huge number. It is a consistent application which posts very nicely in your profile and pages. Most of all, the administrative area is so simple to use that you'll feel like an expert within an hour of using it.
 Gremln
Like Hootsuite, you can schedule your tweets in advance and the free service allows you to access five different social media accounts across Twitter, LinkedIn and Facebook. You can schedule up to five messages per hour for the free service. But this one seems to be the alternative if you want to switch from HootSuite.
So these are our top picks! Try them and feel the ease on your social media life !