Windows Blue, Next Generation of Windows 8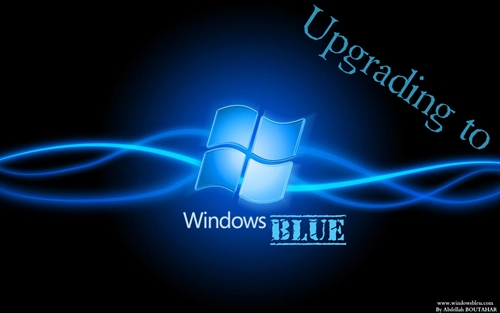 Windows Blue or windows 8.1 rumored to be the successor and complement of windows 8. As it has been known, a lot of complaints from users of Windows 8 which resulted in reduced sales of Windows 8. One of the most complaints is the loss of start menu keys on the desktop in Windows 8. Reportedly Windows Blue will re-display the start menu on the main desktop display.
Windows Blue same as Windows Phone 8, which has the ability to customize the welcome screen. Besides Windows Blue also has a swipe feature where the user can perform multitasking by running two applications simultaneously.
Once rumored to be presenting feature boot to desktop, Windows 8.1 or Windows blue reportedly will bring back the Start button on the desktop. As we know, the loss of the Start Button is one thing that most users of windows 8 complained because although Windows 8 aimed on a touch screen users but in fact many users of windows 8 are still using mouse and keyboard as the input system, so it is not surprising if many users of windows 8 frustrated and install third-party software to bring back the Start button in the Windows 8 desktop.
Various sources state that the Windows Blue intended to incorporate the differences between Windows Phone 8 with Windows 8. In addition, Windows 8 is rumored will also on cheaper price. According to the rumors, too, Windows Blue will be released this year.