5 Benefits of Using Tea Bags for Beauty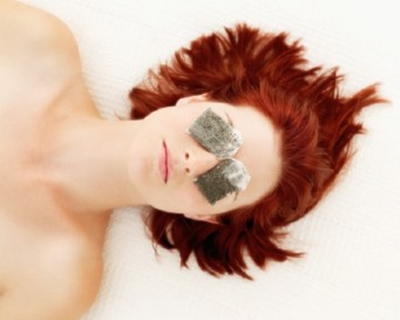 For some people, drinking tea is a ritual that is hard to break. In fact, in addition to offering pleasure and freshness, tea also provides a variety of benefits for health and beauty. Here are some of the benefits of using tea bags for beauty purposes:
Eliminates underarm & foot odor

Forgot to wear deodorant ? Do not worry, there is a perfect solution that absorbs body odor, by rubbing a wet tea bag in the underarm area.
In addition to eliminating the unpleasant smell in the armpits, tea can neutralize foot odor. Soak feet in tea water that comes from one or two tea bags. Teabag is a killer bacteria that can stimulate the unpleasant aroma out of the sweat glands.
Disguises  dark under eye circles
Tea is quite a reliable method of treating dark circles of the eyes, by compressing the eyes with a cold tea bag for 15 minutes. Do it every morning, so that the eyes look more refreshed.
Relieves sun burn of the skin

A day at the beach sunbathing all day can pretty much guarantee sunburn. Sunburn of the skin is characterized by a burning sensation, stinging, redness and peeling. To relieve sunburn, you can put a a tea bag that has been chilled on the affected area.
Prevents Wrinkles
After making tea, you should keep the remaining tea bags by keeping it in the refrigerator. On the weekends, you can put some of these tea bags in the bath tub for you to soak in.  Soaking in tea can prevent wrinkles, because tea is rich in anti-oxidants. As you know, antioxidants fight free radicals that trigger the wrinkles.
Softens skin and shrinks the pores
To shrink pores and refine skin texture: Take 1-2 tea bags and place them in a large container filled with hot water.  Putting your face to the surface of the container, grab a towel and cover your head and the container so that your face takes in the steam.
Keep a minimum distance of 30cm between your face and the container so that you don't burn your skin. Close your eyes and let the steam from the goodness of the tea seep into the pores of your whole face for 10-15 minutes (for oily skin), 3 -5 minutes (for dry skin). After that, spray your face with cold water and then dry it with a clean towel.