A Fashion Star for the Development of Bangladesh
"When people see my collections, I want them to understand and appreciate all the work and effort that has gone into them. I want to preserve the heritage of my country, foster creativity, provide employment, empower women and contribute towards the eradication of poverty. That's what I'm committed to"  – Bibi Russell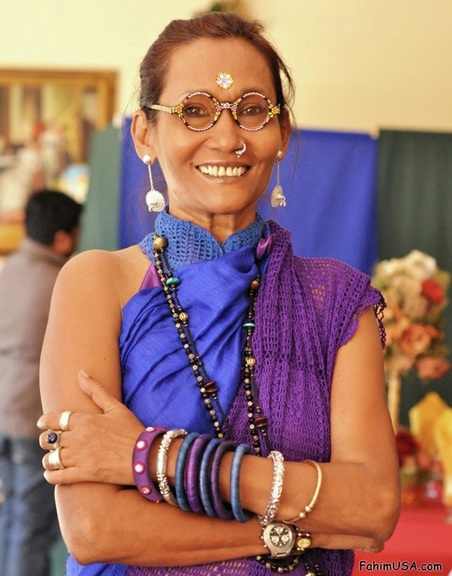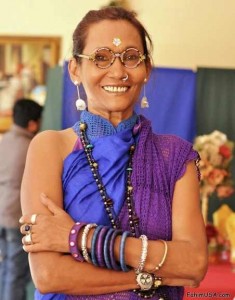 Whenever we think of fashion, most of us would automatically think of the high life of Paris, Europe or New York. The 21st Century often referred to as the Asian century should cause us, however, to observe the Asian influences that are influencing international fashion designs. Take it one step further and see how an Asian global super model turned international fashion designer has used fashion to help develop her country Bangladesh. Meet Bibi Russell.
Bibi Russell is featured in Asiaweek as one of the 20 people to watch in the millennium. Bibi Russell is also the creator behind the concept of "Fashion for Development." Bibi Productions, her company, specializes in the design and production of handmade clothing and accessories produced entirely from natural products by the artisan community of Bangladesh. She is a leader who chooses to make decisions based on value systems that promote justice, reconciliation, peace and human dignity.
Bibi Russell was the first woman from Bangladesh to graduate from a degree in Fashion Design at the London College of Fashion. In 1975, after modeling her final collection at college, she was offered modeling contracts with designers which included Yves Saint Laurent, Karl Lagerfeld and Giorgio Armani. She appeared in magazines including Vogue, Harper's Bazaar and Cosmopolitan magazines. These experiences provided her with a rich experience and contacts that would then allow her to follow her real passion – promoting Bangladeshi textiles and handicrafts.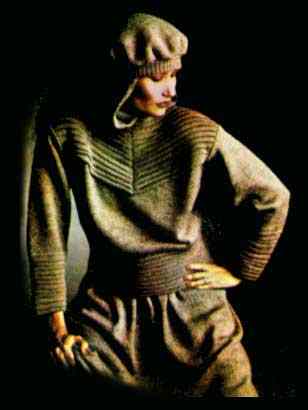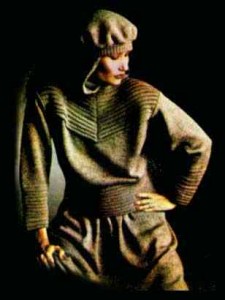 Bibi Russell gave up modeling in 1994 to return home to Bangladesh. From her international experience, Bibi Russell knew that the quality of the hand-woven textiles from Bangladesh had always been extraordinarily high. So she travelled throughout the country and spent years of steady work developing new textiles, patterns, qualities and ecological production procedures together with the weavers. Bibi Russell lays the emphasis on intensive, radiant and expressive designs that are based on the traditions of her home country of Bangladesh but are created with a Western public in mind.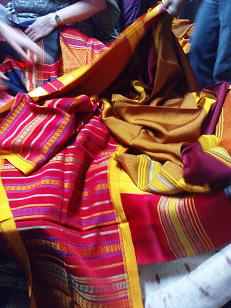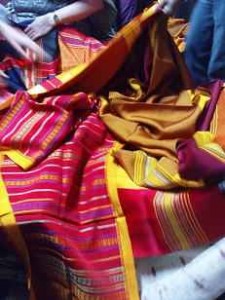 The traditional patterns and motifs of her home country are the source of her inspiration and the foundation for her high-quality collections. "All my fabrics are hand-woven and natural. All my accessories are also made from natural sources like terracotta, water hyacinth, palm leaves, wood, silk yarn, cotton yarn and rickshaw art. When people see my collection I want them to appreciate all the work and effort that has made it possible," says the designer.
Fashion for Development
Bibi Russell set up Bibi Productions in 1995 to promote Bangladeshi textiles and handicrafts within both the local and international market (mainly Europe and Scandinavia). The marketing message underlying this work is 'Fashion for Development and Positive Bangladesh'.  Bibi Productions works to help people in Bangladesh by designing and researching beautiful textiles whose production can create jobs in rural areas. Bibi Russell now provides work to more than 35,000 artisans who produce a variety of hand/made fabrics, accessories household and stationery products designed by her employment for over 35,000 weavers in the country.
Her work has been internationally recognized and she has received many awards. These include the 'Honorary Fellowship' of the London Institute in 1999, title of 'Designer for Development' by the UNESCO in 1999, the title 'Artist for Peace' by the UNESCO in 2001 and the Peace Prize 2004 by the United Nations Associations of Spain. (http://www.bibirussell.org/).
Bibi Russell is determined to stay with affordable fashions and is not too fine to produce for French mail order catalogues too. Some of her summer dresses were ordered 10,000 at a time. "I prefer to sell 1000 garments for 80 dollars than 100 for 1000 dollars", she says. It is the quantity which is so important: It means work for the weavers. Bibi Russell is not only concerned about creating the foundation for a material existence for the weavers and their families, the creation of more self-confidence and the rediscovery of their own values are of great importance. Sometimes she takes some of the weavers to Dhaka to show them that their work is part of the cultural treasure of their country
At UNESCO's invitation, Bibi held her first European fashion show in Paris in 1996.The purpose was to demonstrate the links between culture, creativity and development. The show brought in orders that gave work to 30,000 Bangladeshi weavers. In 1998, Bibi became the first designer from the developing world to participate in London Fashion Week.
As a fashion designer, Bibi Russell is one of the most significant earners of foreign exchange in her country today. For the last 10 years, her collection has been produced exclusively in Bangladesh and this has created jobs in one of the poorest countries of the world – and not only for seamstresses.
Her creative talent and her social work have led various awards to the fashion designer, such as the "Freedom Award" and the United Nations Peace Prize. With the presentation and the sale of her designs in Paris, London or Düsseldorf she provides around 100,000 Bangladeshis with work, self-esteem and a perspective for the future.
She has achieved her dream of making hand-woven textiles from Bangladesh into a desirable export article providing work and income for thousands in her home country despite all the difficulties. The textiles produced by Bengali hand weavers today are suitable for European Haute Couture or for covering Italian designer furniture. She sells her textiles and her own collections in England, Spain and France.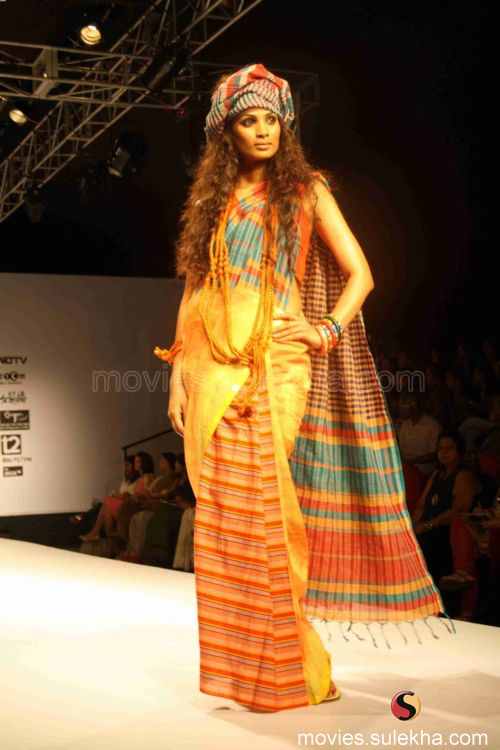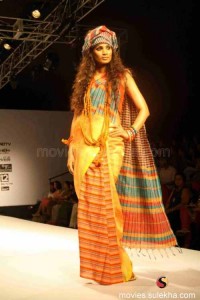 With the reactions to her work, she has opened the eyes of the government to the huge potential of creativity and jobs that this support of the weavers has released. The key to the development of Bangladesh lies in the strengthening of the village economy, the traditional craft of the weavers, on which alone at least five million people depend.
If the government of Bangladesh is to prevent this additional poverty, it must lay more emphasis on quality in the growth of textile production, the most important export trade of the country. High-quality textiles make production and export more efficient. Bibi Russell and the Bengali hand weavers have shown how successful this concept can be in a very impressive manner.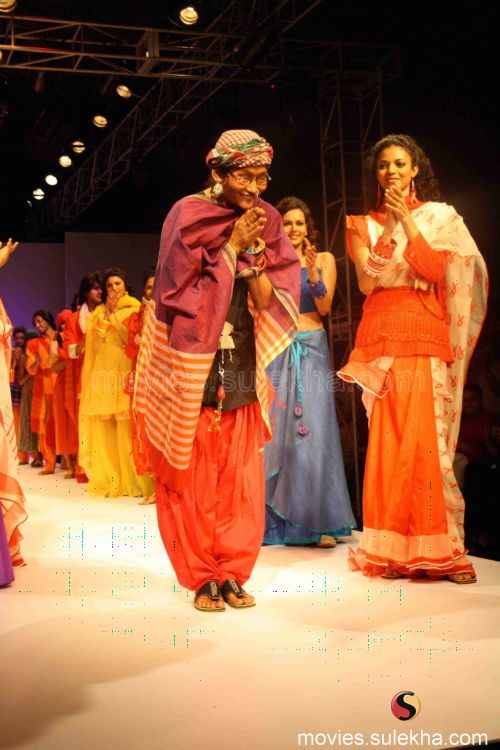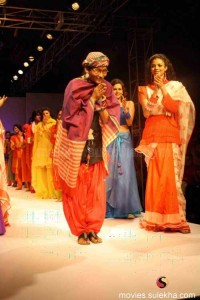 BIBI Russel, has now taken her concept of Fashion for Development to countries like India, Denmark, Europe and now South America.
Bibi's philosophy has evolved as Fashion for Development has now become an alternative economic concept that empowers artisans to use their talent to succeed in crafts that embody party of the cultural traditions of the countries concerned and enable them to preserve a dignified way of life without turning their back to modernity or to globalisation.