Aloe Vera: Nature's Miracle Plant for Beauty & Health
Aloe Vera plants are one of the World's most popular and natural ingredients used in beauty and health products. Aloe plants have been known for centuries for their beauty and health benefits. The Ancient Egyptians called the Aloe Vera plant the "plant of immortality.
Today, it's just as easy to grow them in your back yard and then to create natural home remedies to cure any number of ailments you might have. Not only that, the Aloe Vera plant is most ideal to have in the house, as it releases oxygen and absorbs carbon dioxide at night improving the appearance of your skin.
However, natural home remedies can be even more effective. All you have to do is pick it from your regular aloe vera plant from your terrace or backyard. But do make sure you use the 'Barbadensis Miller plant' as it is the only Aloe Vera plant that contains the proper gel for making Aloe Vera juice.
An Overview of the Benefits & some Home Made Recipes to test it: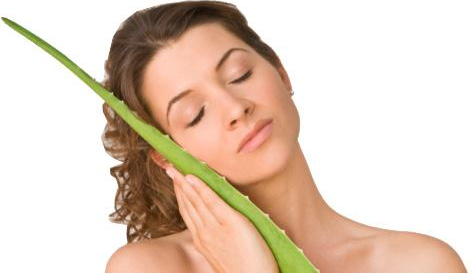 Gel from the Aloe Vera plant is a great antiseptic and can be applied onto cuts.
It helps relieve sunburns, and other skin conditions such as eczema and acne
Helps remove blemishes and improve your skin texture
It hydrates  and tightens the skin,thus works like an anti-aging agent for the skin. It also reduces skin cell damage and gives you a younger look.
Recipe:
Pluck an aloe vera leaf petal. Extract the fresh gel from it and refrigerate the gel for at least fifteen minutes. Splash fresh water on your face to clean out the dirt and smoothly spread this aloe vera gel with clean finger tips. You can feel the cooling sensation soon after the gel is applied. Relax for 20 minutes with cucumber slices over your eyelids and wash off your face with clean water. This simple aloe vera remedy will repair your skin tissues and calm down the burnt skin naturally.
It can help with dry, peeling and chapped lips
Recipe:
Don't need to go for store bought lip balms all the time. You can prepare your own lip balm at home with aloe vera gel in seconds. This is a super easy process that can be even done by the kids. All you need to do is to heat a heaped teaspoon of petroleum jelly in a double boiler. After it melts, add half a teaspoon of fresh aloe vera gel and two drops of Vitamin E oil extracted from the capsule. Switch off the stove and blend this mixture well. Pour it in a tube or an old lip balm container when it is in the liquid state. Allow this lip balm to cool and thicken in refrigerator and start using it on your lips. This will cure dry and chapped lips very effectively than any other store bought lip balms.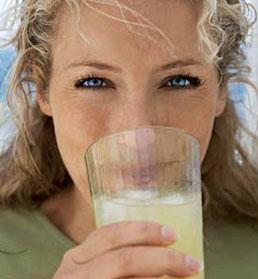 Drinking Aloe Vera juice also contains the same antibacterial benefits that Aloe Vera gel is known to provide.
Taken daily, Aloe Vera juice can help provide a greater sense of well-being, increased energy and a healthy body weight.
Aloe Vera juice is said to be beneficial in detoxifying your body and your blood stream. It may be helpful in aiding those with stomach problems such as ulcers or irritable bowel syndrome

It's a digestive aid. Apparently great for your stomach.
Recipe:
Break off a few leaves from an Aloe Barbadensis Miller plant. Take a sharp knife and carefully peel the rind from the plant leaves and discard. Peel the yellow layer just beneath the rind with a sharp knife and discard. The yellow layer can also be removed by gently rinsing it in a solution of 1 tbsp. (15ml) of white vinegar and 1 cup (8oz) water. Once all the rind and yellow layers have been removed, you should be left with only clear Aloe Vera gel. Place the 2 tbsp (30ml) of clear Aloe Vera gel into a blender immediately. Add 1 cup (8oz) of any citrus-based juice, such as orange or grapefruit, to the blender. Blend the juice and gel until it has a smooth appearance. Pour the blended juice into a glass and enjoy!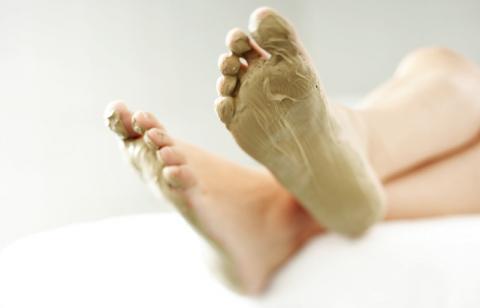 It can help moisture and nourish your feet
Recipe:
Add two teaspoons of sugar and 2 teaspoons of coarsely powdered  rice powder with a scoop of aloe vera gel to make an instant foot scrub. After soaking your feet in warm water for 15 minutes, gently work this scrub out on your feet for 10 minutes to remove the dead skin cells without stripping off moisture. The sugar and rice powder exfoliates the skin to remove dead cells while the aloe vera gel helps in rejuvenating your foot with its calming properties. Follow this every week to achieve soft and beautiful feet
Helps with hair regrowth and problems with your scalp
Recipe:
If you want you can add a squeeze of lemon juice or aloe vera gel to your hair and scalp. This combination will help reduce and gradually eliminate the problems of the scalp and help hair growth.
Or you can make a mixture of aloe vera gel, coconut milk, wheat germ oil and a little garlic juice. Apply this on your hair for about an hour before your shower. Not only does the hair grow back, but it will be brilliant. When the gel is massaged into the scalp and hair roots, it helps provide nourishment to the hair.