Benefits of Garlic for Beauty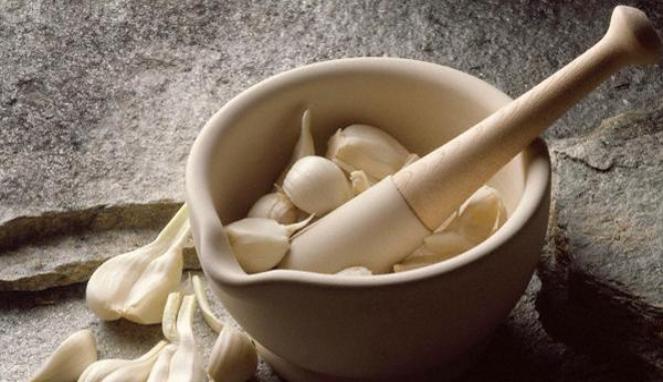 Garlic is a well known key ingredient for cooking purposes, however, it also has beauty and health benefits. Garlic contains anti-bacterial and anti-viral properties that are able to treat inflammation of the skin. Here are some of the beauty benefits of garlic:
Helps cure acne
Garlic can help cure acne. Blend or puree some garlic than rub it on acne-prone skin. Let it dry than wash your face with water. If the acne hasn't worsened, then we expect the next day that the acne & pores  will appear deflated and shrink.
Helps to smooth skin
Garlic contains an Alicin compound that has proven to smooth and soften skin. Puree some garlic and apply it to your face mask. Then your face will become as smooth as baby skin.
Prevents premature aging and eliminates stretch marks.
Garlic has been known to help soften fine wrinkles and stretch marks on the skin. Puree garlic, then apply over your entire face once a week.
Gets rid of blackheads
Blackheads which appear on the face make it look rough. Rub some mashed garlic over the blackheads. It may help make the blackheads disappear and leave the skin feeling clean and soft.
Excessive use of garlic over your skin is not encouraged as it may have adverse effects on your skin. Use it sparingly and put a sufficient on the problem areas of your skin. Be sure to give us some feedback or related information to garlic used for beauty purpose.