Crucial Beauty Tips for Men to Groom Themselves Well
Beauty of man doesn't just depends on razors and shaving cream.Men and women have different needs for grooming. Men cannot hide their tiredness  wrinkles with the help of make-up. So the following beauty tips for men will help to  retain  more youthful appearance as they age.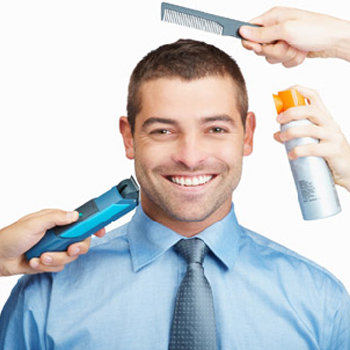 Cleanse Your Skin :
For most men skin tends to get oily throughout the day  even in the winter and excess oil can stick to the skin and block the pores that can  preventing your razor from gliding along the skin smoothly. So before you  start shaving  wash your face with water and facial soap to make sure there is no blockage.
Take care of your skin after  work  : 
Men tend to work out more and love to  play more sports  so they tend to wash their faces more often as a result. For that reason, men's skin care products should help prevent irritation from frequent washing. If you work during the middle of the day then  try to using Clarifying toner on your face instead of a cleanser. It will remove any surface dirt and help you to  prevent clogged pores without drying out your skin. Keep in mind that  washing your face more than twice a day can dehydrate it and increase ingrown hairs so  it's important to care for your skin after a workout, but you don't want to overdo it.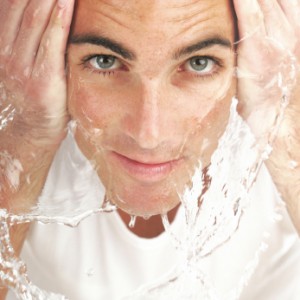 Use  sunscreen : 
More than anything else the Sun  does the most damage to the skin over time, so using a  sunscreen  daily is the best way to ensure a lifetime of healthy and youthful skin .
Block the sun  physically  : 
 Take some defensive measures when you are under  the sun's rays so the best  of sun protection is to physically block the sun by using hats, sunglasses and protective clothing .
Eat a healthy diet :
Your skin  reflects what you eat so  a man's diet is no different than a woman's when it comes to having healthy-looking skin .  So be careful for Proper hydration, eating more fiber and  fatty foods  to achieve the best skin.
Use toner :
Toner is not  just for women anymore so find one that is designed for men .  By using a toner on your face will firm up your skin and it can also reduce the size of your pores . Make sure you do this every day then your skin will begin to look much healthier day by day .
Drink water.:
 Be sure to take your eight glasses per day!  The single biggest impact  the more water you drink  the healthier your skin is going to be . 
Nourish your skin:
Take time to hydrate and nourish the skin with healing and cooling, anti-inflammatory products  and make sure your skin is getting all of the nutrients it needs.  It is very easy for the skin to become dehydrated during summer months so you can use a hydrating serum or moisturizer during this time.
Take care of your skin every  day: 
Consistency is key for skincare so no excuses if you wanna   have a best-looking skin and radiating youth vitality and health  you need to have a proper daily skin care routine  which must be followed  regularly .