Elevate Your Style: Tips to Dress Up Your Favorite Yoga Pants
Elevate Your Style: Tips to Dress Up Your Favorite Yoga Pants
Yoga pants have become a staple in many people's wardrobes. They are comfortable, versatile, and perfect for those days when you want to be both stylish and relaxed. But who says yoga pants are limited to the gym or loungewear? With a few styling tips, you can transform your favorite yoga pants into a fashionable ensemble suitable for any occasion.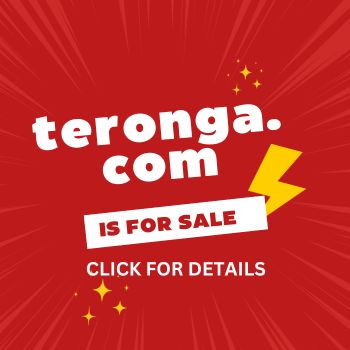 1. Opt for Structured Tops
When aiming to dress up your yoga pants, choose tops that have a more tailored and structured design. Flowy and loose tops might be perfect for a casual day out, but they can make the overall look appear too casual. Opt for fitted blouses, button-down shirts, or even a stylish leather jacket to add a touch of sophistication to your outfit.
2. Layer, Layer, Layer
Layering is key when it comes to elevating your style with yoga pants. Experiment with different layers to create a trendy and polished look. Try wearing a long, open-front cardigan over a basic tee, or pair your yoga pants with a hip-length denim jacket. These layers not only add dimension to your outfit but also give you the freedom to adjust your look depending on the occasion and weather.
3. Accessories Are Your Best Friends
To truly transform your yoga pants into a stylish ensemble, don't forget to accessorize. Accessories can instantly elevate any outfit. Add a statement necklace, a stack of bangles, or a fashionable belt to cinch your waist. Play around with scarves, hats, or even a trendy pair of sunglasses to complete your look. The right accessories will speak volumes and take your outfit to the next level.
4. Embrace Different Shoe Styles
Just because you're wearing yoga pants doesn't mean you have to stick to athletic shoes. Embrace different shoe styles to dress up your look. Swap your sneakers for ankle boots, ballet flats, or even heels for a more feminine and polished appearance. By experimenting with different shoe options, you'll discover new possibilities for styling your favorite yoga pants.
5. Play with Patterns and Colors
While solid-colored yoga pants are timeless, don't shy away from patterns and colors when you want to dress up. Opt for floral prints, geometric patterns, or bold colors that can add an exciting twist to your outfit. Pair patterned yoga pants with a monochrome top to let the pants make a statement, or mix and match complementary colors for a vibrant and fashionable look.
FAQs
1. Can I wear yoga pants for formal occasions?
Although yoga pants are typically seen as casual wear, the right styling techniques can make them appropriate for certain formal occasions. Pair your yoga pants with a structured blazer and heels, and opt for a more tailored fit. Choose high-quality yoga pants that are made of thicker materials and avoid extremely tight or stretchy styles.
2. How can I dress up my yoga pants for a night out?
For a night out, choose yoga pants with unique details like mesh panels or metallic accents. Pair them with a dressy top, such as a sequined tank or a silky blouse. Complete the look with high-heeled boots or strappy sandals. Accessorize with statement jewelry and a clutch to add a touch of glam to your ensemble.
3. Are there any dress codes that prohibit yoga pants?
While yoga pants have gained popularity as everyday wear, some environments, such as certain workplaces or formal events, may have dress codes that prohibit them. Always check the dress code guidelines before wearing yoga pants to ensure you are appropriately dressed for the occasion.