Fashion Forward: Dressing up your yoga pants for every occasion
Fashion Forward: Dressing up your yoga pants for every occasion
Yoga pants are not just for the yoga studio anymore. With their comfort and versatility, they have become a staple in many women's wardrobes. Whether you're running errands, going to a casual brunch, or even attending a more formal event, you can easily dress up your yoga pants to create a chic and stylish look. In this article, we will explore various ways to elevate your yoga pants ensemble for different occasions.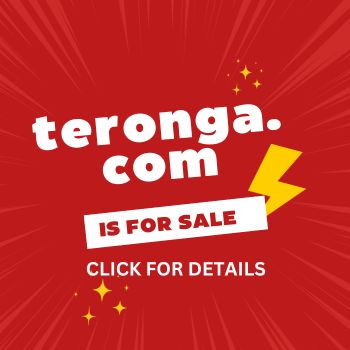 1. Brunch with Friends
When meeting friends for a casual brunch, you want to look effortlessly stylish while maintaining comfort. Pair your yoga pants with a flowy, oversized top in a complementary color. Tuck the front of the top into your pants to create a more polished look. Add some statement jewelry and a pair of trendy sneakers or sandals to complete the ensemble. With this outfit, you'll be both comfy and fashionable.
2. Running Errands
Running errands doesn't mean you have to sacrifice style. Opt for a cozy oversized sweater or a long cardigan as your top. Layer it over a fitted tank or t-shirt and choose a pair of yoga pants in a neutral tone. Complete the look with some comfortable slip-on shoes and a crossbody bag for convenience. Don't forget your sunglasses, and you're ready to tackle your to-do list in style!
3. Date Night
For a romantic evening out, you can dress up your yoga pants to suit the occasion. Choose a sleek pair of black yoga pants and pair them with a tailored blazer or a chic leather jacket. Add a touch of elegance with a silky blouse or a lace top. Complete the look with some high-heeled ankle boots or strappy heels. This sophisticated yet comfortable outfit will surely impress your date.
4. Formal Event
Yes, you can even dress up your yoga pants for a formal event! Opt for a pair of yoga pants in a dressy fabric like velvet or satin. Pair them with a structured blouse or a sequined top. Add a statement belt to accentuate your waistline and complete the look with some classy heels. Don't forget to accessorize with glamorous jewelry and an elegant clutch. You'll be turning heads while feeling comfortable all night long.
5. Traveling in Style
Yoga pants are perfect for long journeys as they offer both comfort and flexibility. For a stylish travel look, pair your yoga pants with a loose-fitting tunic or a graphic tee. Layer it with a cozy cardigan or a lightweight jacket. Opt for slip-on sneakers or ankle boots for easy on and off during security checks. Don't forget to bring a spacious tote bag to carry all your essentials. You'll arrive at your destination looking effortlessly chic.
FAQs
Q: Can I wear yoga pants to the office?
A: While yoga pants may not be suitable for corporate environments, some workplaces allow more casual attire. If your office has a relaxed dress code, you can opt for yoga pants with a tailored blazer and a blouse for a polished and comfortable look.
Q: Are there any accessories that can enhance my yoga pants outfit?
A: Absolutely! Accessories can elevate any outfit. Consider adding a stylish belt to accentuate your waist or some trendy sunglasses for a cool vibe. Layering necklaces or stackable bracelets can also add a touch of glamour to your look.
Q: Are there any rules for choosing the right pair of yoga pants?
A: When choosing yoga pants, consider the fit, fabric, and occasion. Look for pants that offer both comfort and style. Opt for neutral colors if you want a versatile pair that can be easily dressed up or down.
Q: How do I maintain the shape and quality of my yoga pants?
A: To keep your yoga pants looking their best, follow the care instructions provided by the manufacturer. Generally, it is recommended to wash them inside out using cold water and mild detergent. Avoid using fabric softeners, as they can affect the fabric's elasticity.
Q: Can men dress up their yoga pants as well?
A: Absolutely! The same principles apply to men's yoga pants. Pair them with tailored blazers, button-up shirts, or even a casual hoodie for different occasions. Men can also play around with accessories like hats or stylish sneakers to add their personal touch.