List of Foods That Cause Acne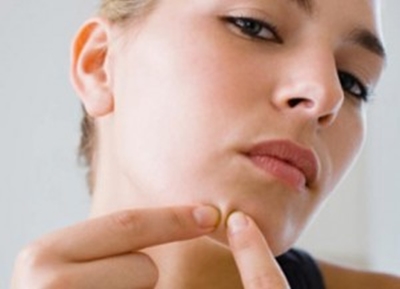 Acne is a skin problem that is often experienced by mostly teenagers and young adults. Though it can happen to adults well into their thirties.  Having acne can reduce a person's self esteem and self confidence.
There are various factors that can trigger acne problems such : skin hygiene , stress and hormones, as well as eating unhealthy food.
In this article, we will look at some of foods that are believed to worsen the effects of acne. If you suffer from acne, it's best to be informed of which foods you should  avoid. Avoid excessive consumption of the following:
Fast Food
Fast food has become the main consumption of our society nowadays, but did you know that fast food is not good for your skin at all? Besides having few if no nutritional benefits, fast food is also high in fats that can trigger acne. Typical Fast foods include : fried & oily foods, fries, pizza, hamburgers, fried chicken, etc.
Dairy Products
Dairy products such as canned milk, cheese, yogurt, chocolate and ice cream may not be good for the health of your skin. Dairy products have a high fat content which can be a major trigger of acne. Milk produced from pregnant cows contains more hormones that will be processed by the enzymes in human skin lymph into DHT (dihydrotestosterone), which triggers increased production of sebum in the skin glands that became the main triggers of acne.
High Protein Foods
Food with high animal protein can trigger acne. Animal protein is very acidifying. Acid in animal protein is absorbed by the skin which in turn grows bacteria and parasites that could ultimately lead to acne.
High Levels of Sugar Foods
Sugar can directly or indirectly cause acne. High sugar foods increase the insulin hormone in the body. The increase of insulin leads to increased storage of fat in fat tissues that trigger acne. Sugar also interferes with the absorption of calcium and magnesium as essential minerals for healthy skin. In addition, sugar causes loss of elasticity in the skin tissue. High sugar foods that cause acne or cause acne include candy, soda, chocolate, ice cream, biscuits, cereals and cake.
High Carbohydrate foods
Carbohydrates in the body convert into glucose. The human body only needs a certain amount of glucose, so that when you consume more carbohydrates than required by the body, it will lead to health problems such as diabetes and acne. These high-carbohydrate foods trigger acne when eaten excessively and they include rice, pasta, noodles, white bread and white floured products.
Caffeine
Coffee, tea, and soft drinks are the main source of caffeine. Caffeine can stimulate the adrenal glands which can increase the stress levels which trigger the acne. Caffeine can also cause sleep disorders that cause acne, due to a lack of sleep which inhibits the recovery and disposal of toxic mechanisms that occur in the body.
Omega 6 Fatty Acids
Omega-6 fatty acids are pro-inflammatory substances that are useful to protect the body from bacteria and viruses, but too many pro-inflammatory substances can irritate acne and make acne worse. Omega-6 is found in ham, cheeseburgers, pork and bacon.
Alcohol
Consuming too much alcohol can reduce the function of the liver which will also affect the health of the skin. The declining health of skin will cause acne. Besides alcohol is a stimulant for testosterone hormones. Testosterone hormones play a major role in increasing the production of oil by the sebaceous lymph that is located in the skin tissue. Excess oil production can lead to the blockage of the pores of the skin that will trigger the growth of bacteria that cause acne.
There you go! You have a list of foods that you are aware of that can or may trigger acne. We recommend that you eat a well-balanced diet which includes plenty of fruits and vegetables, water, etc that are beneficial to skin health.