Must Read Before Deciding Your New Hair Style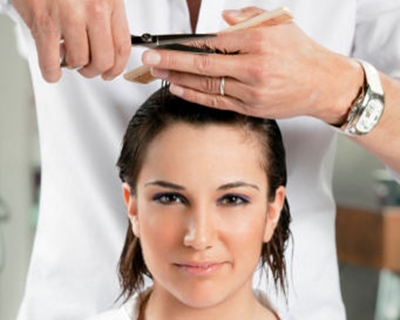 Having a new hair style is an effective way of renewing your sense of style and look. But the end result after visiting a hairdresser is not always pleasant. The worst thing is feeling more disappointed after seeing the new result of your hair cut.  In this article, we give you some tips and ideas  before you visit a hairdresser so that you leave the salon with the desired hairstyle you've always wanted. Better still, feel that the hairdresser exceeded your expectations of making your hairstyle look fabulous.
What's Motivating You? : There are many reasons why people are motivated to cut their hair. You'd be surprised at some of the those reasons. For example, many who cut their hair do it to vent their emotions. They may feel depressed and want a new hairstyle to make them feel happier and more upbeat. Some cut their hair to express their new lease on life after a relationship break up, or as a way of dealing with stress related to relationships, poor self image and even problems in the workplace.
A nice hair cut may make you feel temporarily better, but in the long run it won't fix your problems. Don't make any rash decisions about your hair. Take time to decide whether you really need a new haircut as it does cost a lot of money, or whether you really need to deal with problems that come from deep within. If you feel, however, that it's time to revamp your hair style, then by all means go for it. But invest time in choosing a hair style that will reflect your true personality and unique sense of style.
Do Some Research : Visiting reputable and excellent hairdressers doesn't always come cheap nowadays. Therefore, it's really important that you spend time deciding what hairstyles you want and finding out whether they'll suit you or not. A good hair cut can improve your appearance tenfold, whereas bad haircuts that do not suit you can make you look worse off. Firstly, you have to find out and get some opinions on what hairstyles will suit your face shape. You can find several references that can guide you in recognizing the types of hairstyles that will suit your face shape. After that, think about how much of your hair you want to cut and/or color. Study the many hairstyle and fashion magazines that are found at any hairdressing salon to get an idea of styles you really love. Then find out from the hairdressers whether it will suit you or not. At the end of the day, you have to live with the hairstyle and be happy with it yourself. Hairdressers may have suggestions of other hairstyles you hadn't considered!

Be Realistic : Pictures of haircuts in magazines or the Internet are generally stunning and look fabulous on the models sporting the hairdos. Just remember, get expert advice before embarking on copying any celebrity hairstyles for yourself. It may look great on the model but not look so good on you.  Also remember, hairstyles shown in media have been prepared by professional hairdressers for probably many hours. You have to consider your lifestyle and time to see whether you're prepared to sport the look of any particular hairstyle. You'll have to also consider the additional costs of maintaining your new hairstyle with products such as specialty shampoos, conditioners, treatments, gels, foams and hairdressing tools like straighteners. Consider your budget.  Think about your daily routine.  Do you have plenty of time to prepare your hair in the mornings? If not, ask the opinion of your hairdresser for a practical hairstyle that is appropriate to your lifestyle.
Consider Your Daily Activities: Your daily activities are going to affect your hairstyle. Select the appropriate haircut that supports your daily activities and not infringe on your time. If you're a mother of young children, however, are you really going to have an hour to style up your hair first thing in the morning? There are many easy maintenance and simple hairstyles that can be done up in formal situations but look casual and easy going at other times.

Think about the Effects: A good haircut can make you look and feel more confident. But remember that a good hairstyle will not change the texture of your hair or your personality. Appropriate hair care is still needed to maintain healthy and fabulous looking hair.

At the time yyou're getting your hair cut or styled, your hair stylist will make your  new hairstyle look its most attractive. Then you're left wondering whether you can do the same thing again after shampooing your hair. Be  wise and never forget to ask your stylist to give you guidance on good grooming and styling techniques for your new hairstyle.
Victims of Fashion: Try not to fall into the trap of being a Fashion Vicitim. The hairstyles of your favourite celebrities may look incredible in the magazines, movies or internet, however, be realistic. It may not always suit you. Always ask the opinion of your closest friends or people you trust to give you feedback. Furthermore, celebrities have their own personal hairstylists do their hair perfectly for the public and media. Consult your hair stylist about your options. Why not give your hairdresser some pictures of your favourite celebrities and their hairstyles to see whether the same will suit you or not? Perhaps your hairdresser will suggest a very similar style or cut to that of your idol's hairstyle.
Lessen Your Risk : If you are planning to make a drastic change to your hair, it is recommended that you visit a hairdresser whom you've tried before or totally trust. Do not visit any new hairstylist without any recomendation, especially if you want to make any drastic changes to your hair.  A friend's recommendation should be taken into consideration when choosing a new hairstylist. But make sure your friend has been to this hairstylist before and that you've been impressed with your friend's hairstyle.

Give Hairdresser Examples of Images : After doing some research as suggested above, take some image examples of haircuts that you really like. Almost all hairdressers agree that this is one  way that helps them have an idea of ​​what you want.
Communication: Generally hairdressers wants their clients to be happy. It's very important to communicate your wants when it comes to your hair and the style you want. If you see the hairdresser is doing something to your hair you're unsure of, ask them questions. Get them to clarify or explain what they are doing to your hair throughout the process. You are paying them to do the job you want. Make sure you are totally satisfied with their work. Be clear about how much you want cut off from your hair length.

Great Tips:
1.  Always make sure you sit in a good sitting position so that your hairstylist can get a good view of your overall hair.  Sitting upright is a good position so that the proportion of your head is in the right position. Try not to cross legs when you're sitting down because it can make a less balanced posture which might make the hairdresser cut your hair unevenly.
2. Wear contrast colored clothes to your hair color to immediately see the effects of your new hairstyle. Wearing dark or black colored clothes can actually disguise the effects of your new hairstyle.  When visiting a hairdresser, wear  a shirt that contrasts your hair colour. If you have a dark hair colour, wear light coloured shirts. If you have light coloured hair, wear darker coloured shirts.