Top 10 Fashion Color Trends Spring 2013
The New Year 2013 has started on a very colorful & bright note! The following colors are set to dominate the spring2013  fashion scene and take centre stage this year. So get ready to fill up your wardrobe with all these lovely colors that are going to be hot in 2013. This season is all about self-expression, balance and the need to re-energize. Spring takes us towards colors that mixes mixes dynamic brights with novel neutrals to create a harmonious balance. This allows for unique combinations that offer practicality and versatility, but at the same time, demand attention and earn an appreciative glance.
What I like most about these colors are not only are they definitely the definition of spring when we think about flowers and the motif, but I like the way they all contrast against one another. These colors can easily be combined to create dynamic looks together, or can be taken a part to work on their own.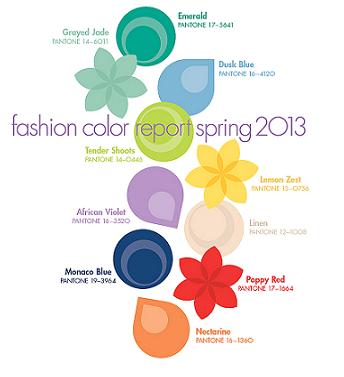 Green appears to be the dominant color this season. Similar to the many shades in our natural surroundings, this season's greens offer a stunning and natural backdrop for all other hues. Like the first signs of spring, Tender Shoots, a vibrant yellow-green, is invigorating, active and cheerful, while Grayed Jade, a subtle, hushed green with a gray undertone, brings about a mood of quiet reflection and repose.
If 2012 was the year of the Reds, then it looks like 2013 will be the years of the greens!  The three shades in particular that Pantone predicts will be hot this spring are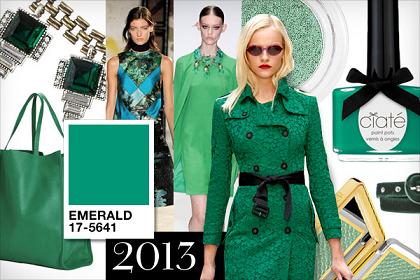 Emerald, sophisticated lively, radiant green which inspires insight and clarity while enhancing our sense of well-being. From one extreme to the other, combining all three greens presents an intriguing choice much like Mother Nature intended.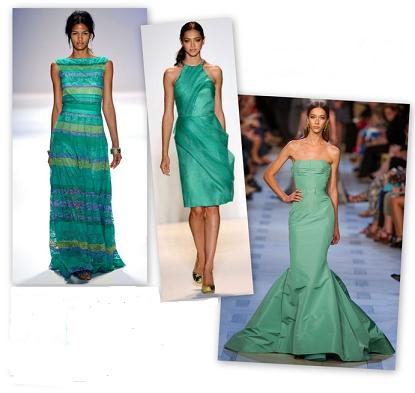 Tender Shoots, a vibrant,  invigorating, active and cheerful yellow-green that is very suitable for the Spring season.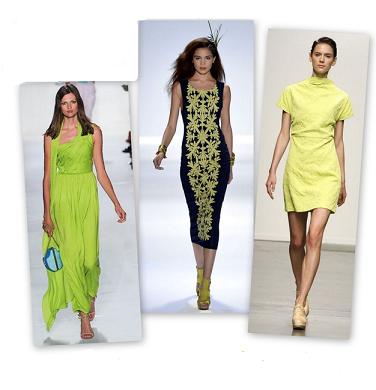 Grayed Jade, a subtle, hushed green with a gray undertone. The greens have been used substantially as it's such a popular color & seen as sophisticated when worn.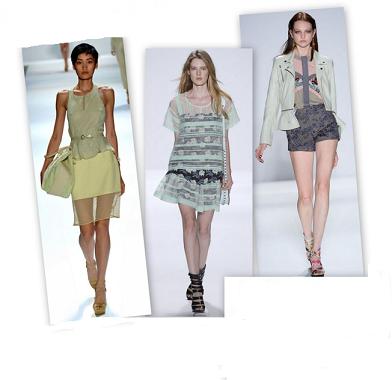 Other colors you'll see dominate the fashion scene are:
Poppy Red, a seductive, sensual and celebratory shade of true red. It continues to be a very popular color as like in past seasons moving beyond lipsticks and nail polish to attires.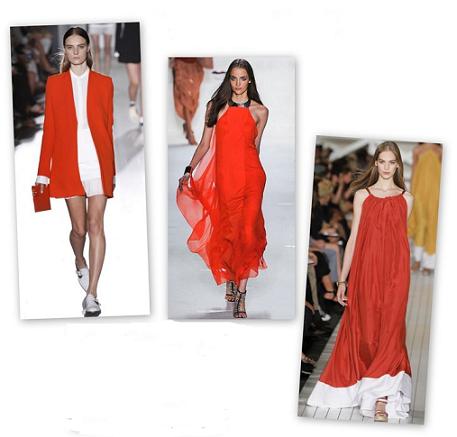 Exotic African Violet, is a statement color that brings a touch of intrigue to the palette, as purples often do, and can be incorporated into many unexpected combinations. Try pairing it with exuberant Poppy Red, a seductive, sensual and celebratory shade.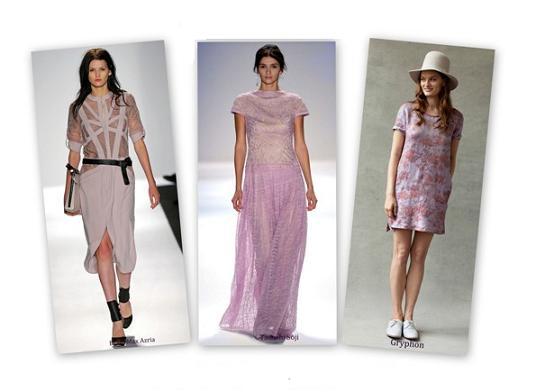 Nectarine, a bright, effervescent citrus orange with coral undertones, provides a tangy burst of flavor. There's certainly an orange movement going on in the World.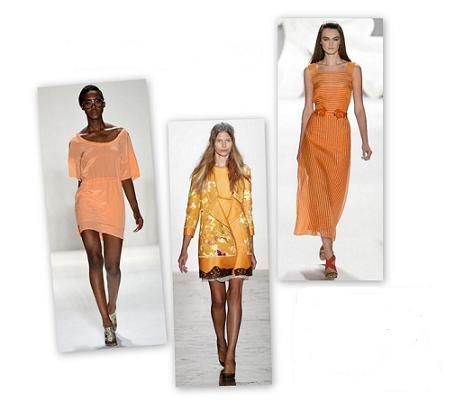 Lemon Zest, a cheerful color with a refreshing, spritely greenish cast. It's spring time so think of lemon drops, sunshine, and sweet baby chicks!! It's a strong attention getter color where it's believed the more of it you see, the more you like it.
Dusk Blue offers a calming sense of serenity akin to its green counterpart, Grayed Jade. Both of these colors act as the season's newest neutrals. For an unexpected mix, pair Dusk Blue with the intensity of Nectarine.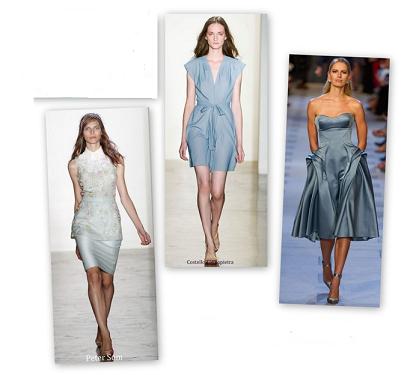 Linen is a warm, netural, light and airy color, providing a nude-like basic that is a must have for spring. It blends well with many other colors. Try pairing Linen with Grayed Jade or Dusk Blue.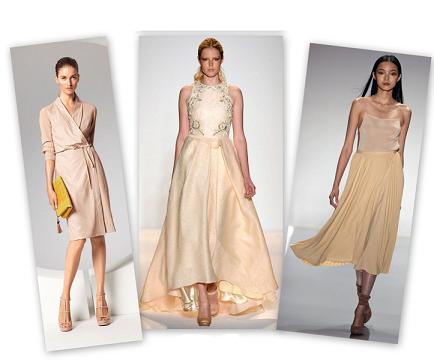 Monaco Blue is a classic shade that offers both stability and depth to the entire palette. Combine Monaco Blue with Poppy Red and Linen, or Monaco Blue and Emerald for a fresh collegiate look. Tommy Hilfiger loves this color believes this color looks good on everyone.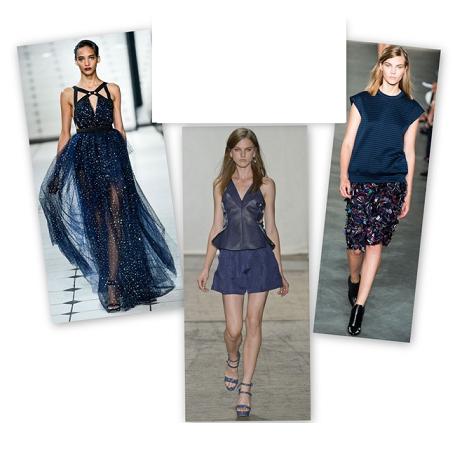 There you have it! You have the colors right for the season, so be in fashion for the right reason!!