Top 10 Scariest & Worst Prisons in the World
Prison is a word  that conjures up rather scary and often terrifying images. Why is this? Because prisons are structures built to detain criminals  who are locked away because they've committed crimes which include murder. Freedom, life and sanity are the things that prisoners realise as gifts when they enter and live in Prison. There are prisons in the World that have the worst reputation of being some of the most scariest and worst prisons around. We call them the worst prisons because they combine torture, corruption, solitary confinement, very little and poor quality food and of course scary and worse things do happen inside.
Related Post : If you love Brazil Read Top 10 Interesting Facts about Brazil You Should Know
We give you some of the World's Top 10 Worst and most scariest prisons where we're sure you'll never want to visit for a relaxing retreat or holiday. No way!
10. Bang Kwang – Thailand
The Bang Kwang located in Thailand is on the list of being one of the  worst prisons in the Asian subcontinent. Criminals here are beaten and forced to do labor work. Prisoners are required to wear leg irons for the first three months of their sentences while death row inmates wear leg irons permanently. Prisoners pretty much receive one bowl of rice in vegetable soup each day. Other food is available from the prison canteen where prisoners have an account with the canteen. Basically the prison works on a chit system. It's been known that poorer prisoners do chores for wealthier prisoners and prison guards to earn money for food. The prison houses many foreign prisoners.
9. Drapchi – Tibet
Drapchi has attained ninth position in the run for being one of the worst prisons located in the world. Drapchi is located in Tibet and it has been often named as the worst prison in Tibet. This prison detains many political prisoners and it's been reported that throughout their detention, prisoners face a harsh regime of military style exercises and long work hours. Prison rules are enforced through acts of violence and beatings including the use of electric shock batons. In addition to facing such abuse, prisoners here also face some of the worst living conditions. Prisoners report crowding 12 people into one unsanitary cell. Prisoners also receive one set of clothing per year and are given very little portions of poor quality food.
8. Alcatraz Island – San Francisco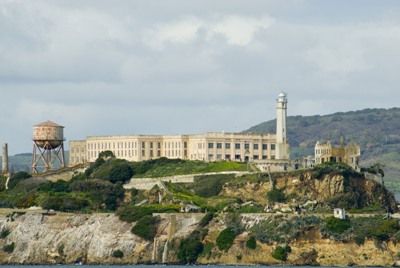 Located just off the San Francisco Bay on Alcatraz Island, the Alcatraz Federal Penitentiary lingers is considered one of the World's most famous and frightening prisons ever. Alcatraz was famous for acting as a home to inmates who caused problems at other prisons. Because it was located within the frigid waters and strong currents of the San Francisco Bay over a mile off the coast of San Francisco, Alcatraz was believed to be inescapable. That didn't stop people from trying, though: 36 prisoners attempted to escape 14 times, and two men tried twice. Twenty-three were caught, six were shot and killed, two drowned, and another five were listed as "missing and presumed drowned."This prison creates a demoralizing anxiety and loneliness to its prisoners. Breaking away from this jail is nearly impossible. Prisoners in Alcatraz are forced to bear the severely harsh environment of the detention centre. No one was allowed to communicate with one another or let go of their feelings. Such prison conditions are mentally unhealthy and it boosts insanity to all the prisoners. In 1963, this gruesome place was closed. Read more about: 10 World Famous Love Story
7. ADX – Colorado
This prison is referred to as "The Clean Version of Hell". ADX Forence SuperMax Facility is located in Colorado. It accommodates some of the World's most wanted terrorists and dangerous criminals including leaders of violent gangs. Inmates who have a high-profile or too great a national security risk for even a maximum-security prison are sent here also.  It usually houses those prisoners in need of the tightest control.  Therefore it has the tightest safety measures. Inmates are held in their cells for 23 hours a day. They have no interaction with other prisoners and limited interaction with guards. Inmates receive no natural light and they are not allowed to spend more than one hour outdoors in a 24 hour period. It is believed that light deprivation is meant to mentally break inmates. Total cells are 500 in number containing bed and chair in each cell. The chamber is composed of solid desk, bed, and chair.
6. Diyabakir – Turkey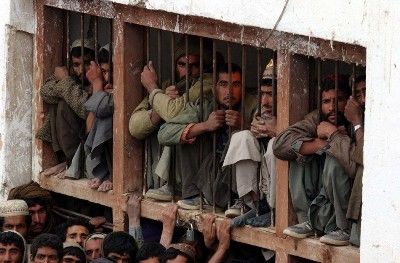 Diyarbakir Prison is situated in Turkey and houses about 750 prisoners but the prison is almost always overcrowdedl. Prisoners are subjected to brutal and systematic beatings, solitary confinement. It's been reported that imates are stripped naked and hosed and constantly intimidated. It was reported that prisoners were forced to salute the dog of Captain East Oktay Yildiran, an animal trained to bite the genital of naked prisoners. Many prisoners have died due to severe hunger and torture. Sexual abuse and rape has been reported and any prisoner who tries to escape gets shot on the spot. Prisoners also endure electric shock as a form of abuse.
5. Louisiana State Penitentiary – United States
Referred to as "The Alcatraz of the South," "The Farm," or simply LSP, Louisiana State Penitentiary is the largest maximum security prison in the United States. It holds 5,000 prisoners and 1,800 staff members. Formerly known as Angola Prison, hardened criminals would be reduced to groveling husks when informed that they were headed there. Unsurprisingly, there were heavy racial tensions in the Farm during this time; each year, one out of every ten inmates was stabbed.  The prison here houses the state's death row for men. During the 1940s, Louisiana changed its method of execution, opting for death by electrocution, and the state's electric chair,
4. Kwan Li So No. 22 – North Korea
Kwan Li So No.22 in North Korea is the biggest prison in the country. This is the only prison in the world to house prisoners of all ages  from adults to children. They not only lock up political prisoners but their relatives also. Pregnant women who will scream while giving birth will mean death to their babies. Prisoners have been known to be kept and treated like animals. Prisoners are pretty much left on their own to survive the conditions. It is believed that punishment, labor work and torture are not only limited to the adults but carried out on children as well.
3. La Sante – Paris, France

It does not fit the lovely image of Paris to hear that one of the World's worst prisons is located right in the heart of the city. Considered a hell hole, it's been stated by a physician of that prison that the cells are full of rats, lice and disease. Suicide is rampant, and depression lurks in every crowded cell. It has been said that prisoners with no other means have swallowed drain cleaner as a way to relieve the pain of life. Prisoners have to bear the rising heat in the congested and small cells for 23 hours in a day regardless of the weather conditions.
2. Gitarama – Rwanda, Africa.
Gitrama is the nightmare of the Rwanda, a provincial state of Africa. It is the prison that takes your thoughts and temperament out of control because human rights violations are clearly observed in this prison. This prison houses 5000 criminals for an area designed to accommodate 500 convicts. Therefore prisoners die from being squeezed against from other inmates. Dead bodies are left inside the cell. It's been noted that inmates are not even provided with food so they kind of eat each other. Starvation is another reason why many prisoners die here. Of course many acts of torture and abuse are carried out here too.

1. Tadmor – Syria

Considered the World's most scariest and worst prison, Tadmore is located in the desert and barren place of Syria. An attempt to kill the President of Syria during the early 1980's, turned this prison into a merciless place of hell for the prisoners.  Severe torture, harsh conditions,  ill-treatment from guards,  extensive human rights exploitation, torture and summary executions, low quality meals and dirty water are the known features of this prison. It's been reported that prison guards have killed prisoners and chopped up the bodies into pieces.
Related Post:
The Top 10 Libraries of Architectural Beauty in the World