Visit Ijen Crater, Exotic Volcano Attractions in East Java, Indonesia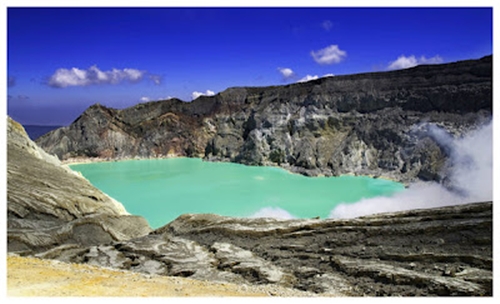 Many people refer to Ijen Crater as one of the most amazing volcanoes in Indonesia. Tourism object that located in Bondowoso, East Java, Indonesia. This crater has a lake with a volume of 36 million cubic meters. The lake is rich with content of sulfuric acid and hydrogen chloride. It is 2 strongest acid ever.
Kawah Ijen crater is one of the most acid in the world. Because of the acidic, even the water in the crater could destroy clothes quickly.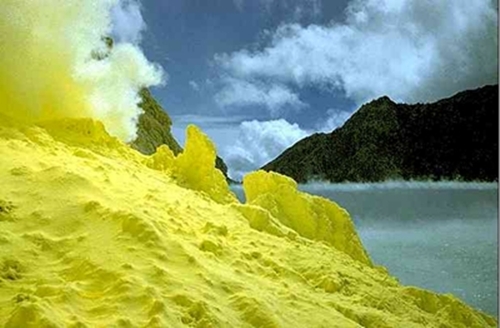 Not only that, the water temperature in the crater had reached 200 degrees celsius. Turquoise-colored crater is located at an altitude of 2368 meters above sea level. The beauty of the crater will be more visible at night. around 2 am, the crater volume of 200 million cubic meters will emit blue light red. This phenomenon is very beautiful and it will make you forget to breathe for a moment. Bright colors are derived from the high temperatures in the crater.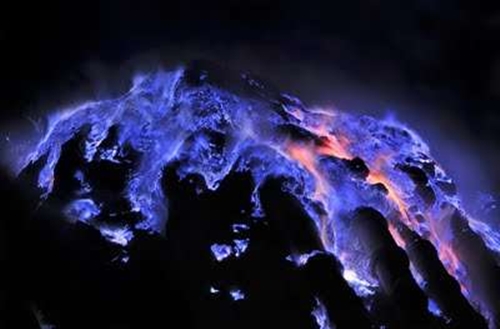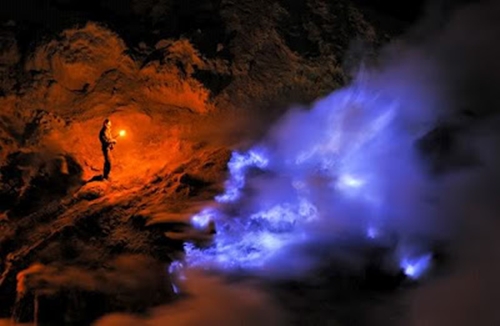 If you are at the top of this mountain in the morning, you will be able to see very strong gush of smoke from the inside of the crater. This moments is favored by the tourists, no wonder if this the place often visited by tourists, both local and international. Geologically, Ijen Crater formed by the eruption of Mount Ijen. After the eruption, the mountain is forming a very large hole, then filled with water that forms a crater.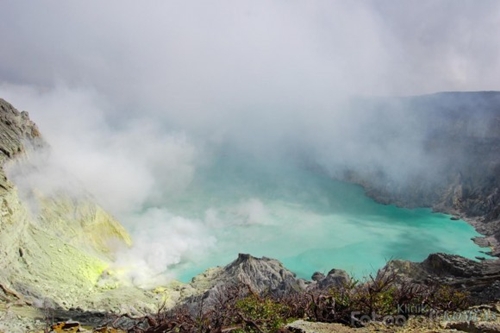 To reach this place is so easy, you can use public transport or private car. Around this place there is a special resting place for the tourists before climbing. Before go to Ijen Crater you should physically prepare in advance. The distance between the terminals to the summit crater is about 3 km, and this can only be reached by foot. So for those of you who are not accustomed to walking far, you should train your physical first. If you want to feel the sensation and more challenging when climbing Mount / crater Ijen, you can use a variety of transport that provide, such off road trail bike or mountain bike.
Due to the road conditions are not good enough, it took long enough to get to the top of Ijen Crater. Other preparations should not be left behind is a mask. Ijen crater Lake has a strong sulfur content, which can be toxic if you breathe too much.
Thick fog and sulfur fumes will accompany your journey there. During the journey to the crater, you will find a typical highland crops such as Edelwies and mountain pine. Do not forget to prepare a jacket because the temperature can range from 2-10 degrees Celsius. Cold!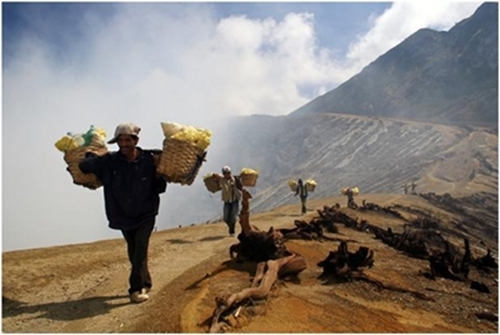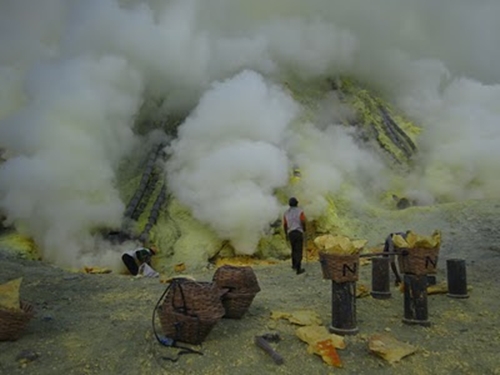 Mount Crater Ijen not only serve its natural beauty, but also the the bustle of sulfur miners activity who gives a distinct impression. You can see a lot of busy miners that transport sulfur manually on foot, they bring sulfur which can weigh up to 70 kg. The miners had to walk up and down the mountain with a sulfur weighing to 70 kg.