World's Top 10 Most Expensive Cars 2012 – 2013
I am going to tell you about world's top 10 most expensive cars 2012 – 2013.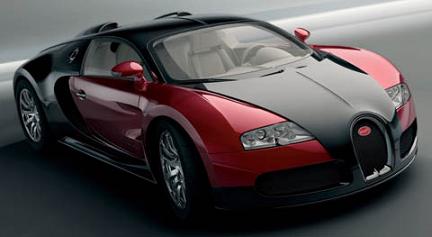 1.Bugatti Veyron Super Sports: $2,400,000. This car is considered the most expensive street legal production car available on the market today. It is the fastest accelerating car reaching 0-60 in 2.5 seconds.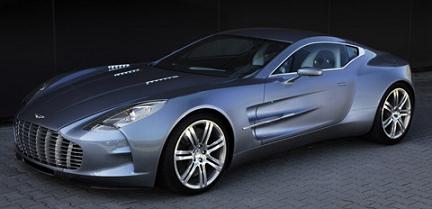 2.  (There's a tie with #2 place) Aston Martin One-77: $1,850,000. The name "One-77" says it all: considered for its beauty and power in One, limited to 77 units. With 750 hp, it is able to travel from 0 to 60 mph in 3.4 seconds and reaching a maximum speed of 220 mph.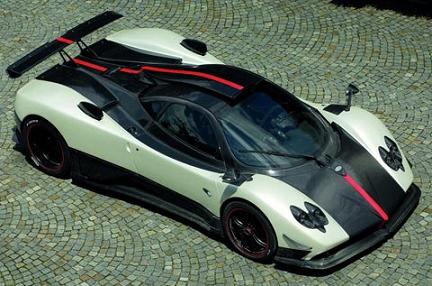 2. Pagani Zonda Clinque Roadster: $1,850,000. Considered one of the most exotic cars in the World, it's also one of the most expensive. It can go from 0-60 in 3.4 seconds with a top speed of 217 mph.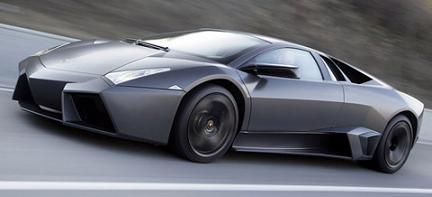 3. (We have another tie for 3rd place). Lamborghini Reventon: $1,600,000. The Lamborghini is the most powerful and the most expensive car ever built. It takes 3.3 seconds to reach 60 mph and it has a top speed of 211 mph. Its rarity means it's only limited to 20, and slick design are the reasons why it is so expensive and costly to own.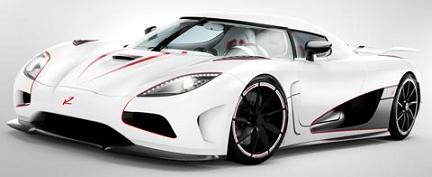 3. Koenigsegg Agera R: $1,600,000. The Agera R can burn 0-60 in 2.8 seconds, reaching a maximum speed of 260 mph. It has the parts to reach 270 mph, but the supercar is electronically capped at 235 mph. With the completion of certain paperwork, the company will unlock the speed limit for one occasion.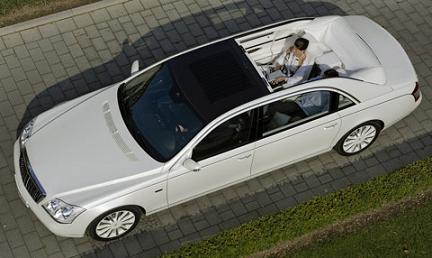 4. Maybach Landaulet: $1,380,000. The Maybach Landaulet is the most expensive sedan on the market and it can reach from 0-60 in 5.2 seconds. It's considered one of the most luxurious car ever made with a convertible roof that can open fully at the rear. This car has been designed especially for those CEOs and Executives who have their own personal driver.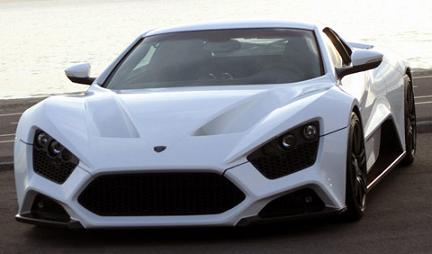 5. Zenvo ST1 $1,225,000. Able to reach 60 mph in 2.9 seconds and a top speed of 233 mph. The Zenvo ST1 is from a new Danish supercar company that will compete to be the best in speed and style. The ST1 is limited to 15 units and the company even promised "flying doctors" to keep your car running.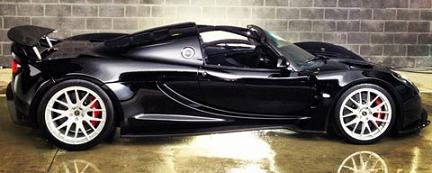 6. Hennessey Venom GT Spyder: $1,100,000. There is no convertible in the world today that can match this car. Not to mention that it goes from 0-60 mph in 2.5 seconds.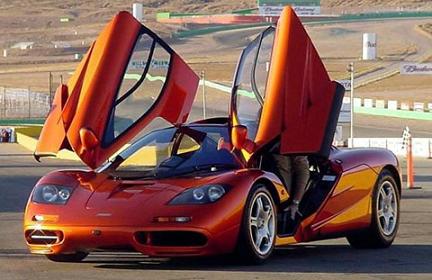 7. McLaren F1: $970,000.  Built more than 15 years ago, the McLaren F1 has an unbelievable  top speed of 240 mph and reaching 60 mph in 3.2 seconds. Even today, the McLaren F1 is still top on the list and outperforms many other supercars.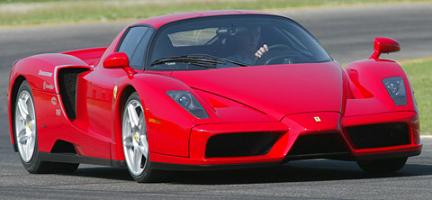 8. Ferrari Enzo: $670,000. This is considered the most popular supercar ever built. The Enzo has a top speed of 217 mph and reaching 60 mph in 3.4 seconds. Only 400 units were produced and it is currently being sold for over $1,000,000 at auctions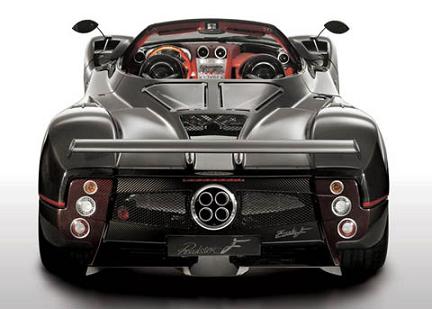 9. Pagani Zonda C12 F: $667,321. The Pagani Zonda C12 F is the 8th most expensive car in the world. Produced by a small independent company in Italy, it promises to delivery a top speed of 215 mph+ and it can reach 0-60 in 3.5 seconds.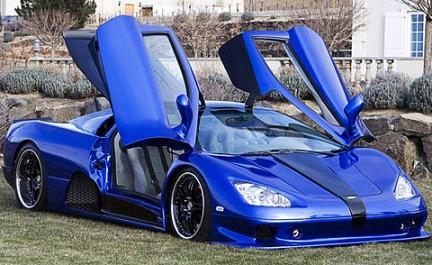 10. SSC Ultimate Aero: $654,400. This American made car is actually the 3rd fastest street legal car in the world with a top speed of 257 mph+ and reaching 0-60 in 2.7 seconds.
[ad-gallery orderby="menu_order" width="580px"]