5 Android Apps to Boost up your Handset Security
Protect and boost up the security of your handset from malicious android apps, mobile malware, and theft with these essential  5 security apps.
Lookout Mobile Security
This is a highly rated app that offers a complete suite of protection for your Android phone and it's completely free (no trial or catch).
You will  get a anti-virus to block viruses, malware and spyware. It will scan the apps you download and automatically update the virus definitions with the latest threats. You can also locate your lost or stolen phone on a map, activate an alarm, and remotely turn on GPS by using this app . This app also features a secure online backup and restore feature for your contacts.
aFirewall Blocker
If  you are sick of receiving sales calls or perhaps you want the option to block calls and texts at specific times or from a specific person or company ?  
Well this security app is for you. aFirewall Blocker allows you to configure multi rules to block different calls or messages at different times and you can specify a list of unblocked or blocked numbers. It costs $1.99.
Life360 Security Center
With the Life360 Security Center, turn your Android phone into the ultimate mobile safety device. With the Life360 Security Center you can:
* View nearby safety resources and threats via the sex offender registry.
* Track your family's real-time location using GPS.
* See who needs help instantly with safety check-in alerts.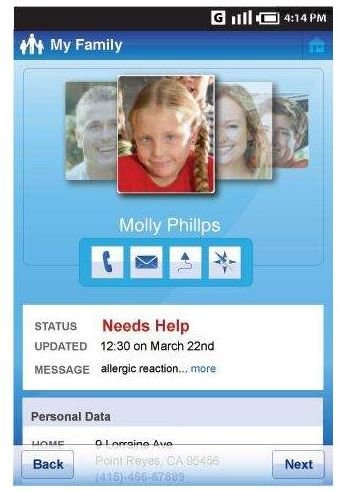 Basic features are free and there are also premium features available which allow you to set up medical emergency information, identity protection and lost item recovery.
WaveSecure Mobile Security
WaveSecure is a Android mobile security solution that protects your Android  mobile phone and keeps your phone data safe. You can backup and restore data , track and locate your phone , lock and secure your mobile and wipe your data  by using this app .
You can give  a 7 day trial that's free and after that you have to purchase a license which costs $19.90 for 1 year.
Mobile Defense
Main focus of this app is  about protecting you if your mobile phone is stolen. You can  remotely lock, backup and wipe your phone. You can also use GPS to locate it so if it was lost or stolen you might be able to recover it. The location of your phone will be shown on Google Maps.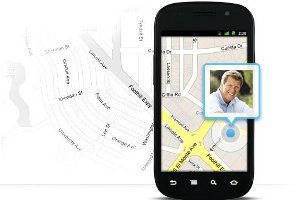 It's really a handy Android security app is easy to download and install and it is free.