A University For Transgender Ladyboys: Thailand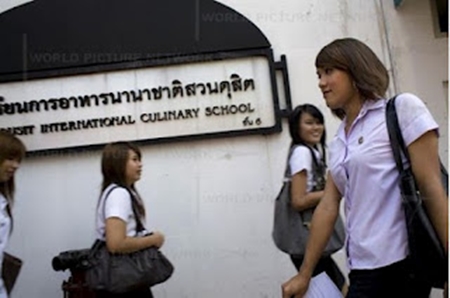 I suspect you'll find this article very humorous or unbelievable! But this article is based on facts. It's about a university that is established especially for the lady boy. All of the students here are lady boys, but I don't know exactly whether the teachers are also ladyboys.
Since the number of transgender lady boys in Thailand are increasing,  their equality level on all aspects life includes education. Even the government there agreed to establish a special university for the transgender ladyboys. Maybe this is the first university in the world that has been established especially for the ladyboy. As we know, Bangkok is a paradise for the transgender community. They are fully accepted there. The education that is provided from this university focuses on ladyboys attaining general life skills, such as personality development, catering, dressmaking, and makeup.
If you observe the photos below, you wouldn't for a moment think that all these gorgeous ladies are transgender or lady boys. Would you?