Dominion Theatre Offers World Class Musicals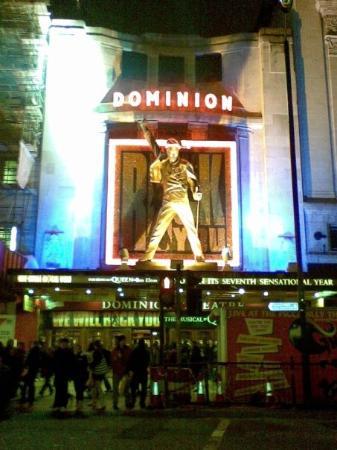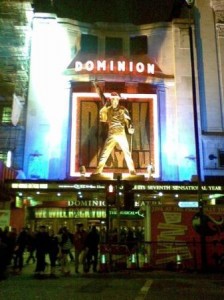 Dominion Theatre, located on Tottenham Court Road in London, has come to be known as a mainstay of the city's musical theatre scene. Located in the West End, and recently most noted for the breakthrough performances in the musical "We Will Rock You", this longstanding icon of London entertainment has a diverse history and it's walls have seen star studded performances throughout the years. Dominion Theatre is a great location to visit for special occasions, or even "just because".
The theatre was constructed in the late 1920's and it very nearly never materialized as the renowned location that it is today. Gaining an audience took more effort than the owners would have expected. A break came when movies took the London world by storm. The Dominion Theatre was quickly converted into a showing place for the moving pictures due to the masses craving the experience of viewing new technology. It would remain a movie theatre until the 1950's brought a new era of entertainment inside it's walls.
The passing of time has brought many changes to the shows and atmosphere which develop and shine in the theatre. However, it has been elected by the overseers not to show films. This option has helped the location to stand out among the other entertainments in the West End. With luck, it will continue to stand out as the host of many more high quality shows and world class musicals in the future.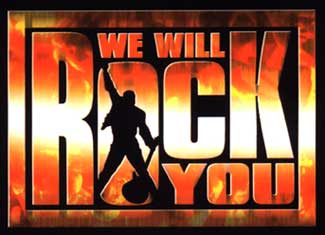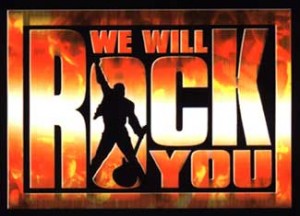 As stated earlier, the production "We Will Rock You", which is based on the world famous music written and performed by the rock band, Queen, has proven very successful over the last 10 years. Over the years, though, the venue has featured "The Sound of Music", and "South Pacific" which were featured heavily in the 1950's and 1960's. In the 1970's, the management brought in features like "Star" and "The Band Show".
With such a well-rounded reputation for offering large scale productions to large audiences, the theatre has had the opportunity to thrive and truly become an icon of the West End entertainment scene. Along with that reputation has come the high profile shows "Grease", "Swan Lake", and "Notre-Dame de Paris".
Whether being promoted as a movie theatre, a playhouse, or a stage to large scale musicals, the Dominion Theatre Tottenham Court Road continues to reinvent itself and set standards in the world of London theatre entertainment.