Nepal:The Do's and Don'ts for Tourists
As Nepal is considered a third world country, travelers should expect basic conditions on public transport, at airports and throughout the country as compared to western standards. Without a doubt, however, a great majority of travelers recommend Nepal as a truly open and honest country where you'll experience meeting people at all levels of society. In other words, Nepal will certainly open your mind and eyes to another way of living. Travelers do insist that you need an open mind, open heart and good sense of humor to truly experience the 'real Nepal'. Almost all travelers end up falling in love with the scenic beauty of Nepal and its people and the memories are forever imparted in their minds and hearts.There are some Do's and Don'ts for Tourists.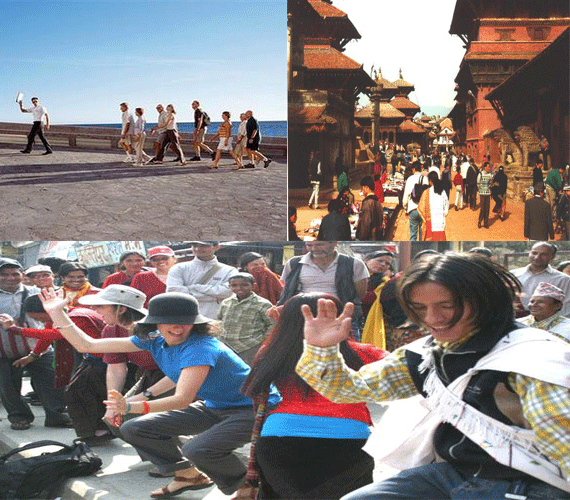 CLIMATE:
The climate of Nepal varies depending on the altitude of the area visited. A visit to Nepal is possible all the year round, but activities such as mountain flights, jungle safaris, rafting and trekking are best done from October to May.
CLIMATOLOGICAL DATA: 
Town

Altitude

Nov-Feb

Mar-May + Oct

(meters/feet)

(temperature – max./min. –Celsius)

Kathmandu

1336/4383

20/2

27/11

Pokhara

833/2733

20/7

28/15

Namche Bazaar

3450/11316

10/-6

11/1

Trisuli

541/1775

22/6

31/17

Tengboche

3867/12688

6/-7

11/-4
Town

(Precipitation in mm.)

Jan

Feb

Mar

Apr

May

Jun

Aug

Sep

Oct

Nov

Dec

Kathmandu

18

11

33

54

83

270

383

160

62

7

2

Pokhara

26

25

50

87

292

569

809

581

224

19

1

Namche Bazaar

26

23

34

26

41

140

243

165

78

9

39

Trisuli

20

23

29

57

90

319

463

265

107

14

5

Tengboche

13

24

23

25

29

95

280

140

72

9

2
Transport services (internal): 
Metered taxis having black plates with white figures are available in Kathmandu.  Metered tempo (three wheeler scooters) is also available and is slightly cheaper than taxis.  Bicycle, motorcycles and rickshaws are also available on hire.  The fare for the bicycles or motorcycles is fixed whereas the fare of rickshaws is to be negotiated.  There are regular bus services between the main town and interiors of the Kathmandu valley.  The bus terminal is located at Gongabu (new bus terminal) and Bagbazar (old but terminal).  Similarly, scheduled bus services for outside the valley operate from the Gongabu Bus Terminal which is located near Balaju, Kathmandu.
Your Health in Nepal 
Please ensure that all water is boiled & filtered before consumption. Normally all hotels and reputed restaurants in Kathmandu serve safe water but while eating in ordinary establishments do not eat green salads and when you need to drink  stick to soft drinks or bottled mineral water.Iodine tablets are easily available for treating water while in the trek.
A travel insurance policy that covers theft, loss & medical treatment is recommended. You should make sure that your insurance policies also cover soft adventure activities during your stay in Nepal /Tibet such as rafting and trekking.  For high altitude trekkers and climbers, policies should also cover helicopter evacuation expenses in case of serious illness or accident or if clients are stranded in remote areas due to the  unexpected.
It is always wise to bring a simple medical kit of your own (though we provide a medical kit ourselves too). The following are recommended:
Aspirin for pain or fever
Antihistamine – useful as a decongestant for colds, allergies, to ease the itch from insect bites
 Antibiotic – useful if the clients are traveling well off the beaten track
Kaolin preparation (Pepto-Bismol), Imodium or Lomita, for treatment of severe diarrhea.
Antiseptic, Mercurochrome & antibiotic powder or similar "dry spray" – for cuts & stings
Bandages & band-aids – for minor injuries.
Scissors & a thermometer.
Insect repellent sun block, sustain lotion, water purification tablets.
Paracetamol
Antacid tablets
Diamox for altitude sickness if you are going for high altitude trekking.
Your regular medicine, vitamins if your are taking any.
In case of illness there are a number of hospitals with good facilities for treatment in major cities with English speaking medical staff.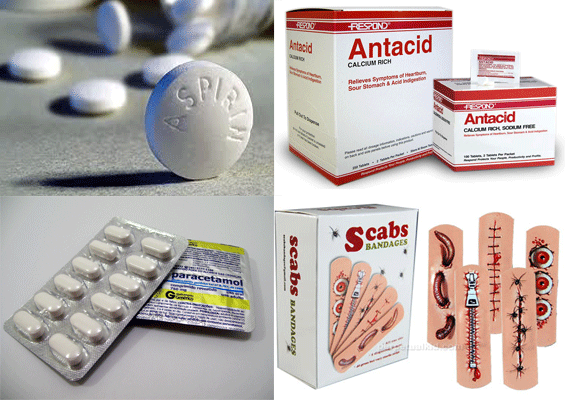 Political Strife
Nepal contains a number of radical political groups, especially in the southern Terai regions near India. They include active Maoist insurgents — particularly the Communist Party of Nepal, which the U.S. State Department has branded a terrorist organization — as well as simpler criminal organizations that will rob and kidnap Western citizens if they come across them. U.S. government employees cannot travel outside the Kathmandu Valley without special authorization. Private citizens who do so should register their itinerary with the U.S. Embassy, travel only during the daytime, and never go anywhere alone.
Recent significant incidents include:
On 30 April 2012, a bomb exploded during a political protest in Janakpur, south-east of Nepal, killing four people.
A bomb exploded at the entrance to the Nepal Oil Corporation (NOC) in Kathmandu on 27 February 2012, close to the offices of the Supreme Court, the Prime Minister and other parts of government. According to local reports, three people have been killed and seven injured.

Four explosive devices were detonated between 25 to 28 March 2011 on public buses operating in the Terai region. One person died and 44 people were injured.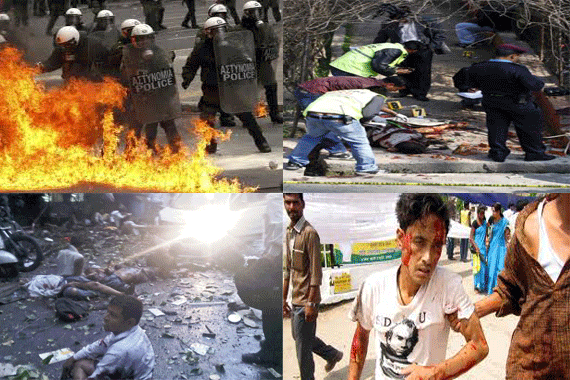 Do check your country's embassy or foreign affairs office for update on security concerns in Nepal. Despite political clashes that often occur, Nepal is overall a very peaceful country adorned with majestic natural beauty.