Romantic Honeymoon Travel Tips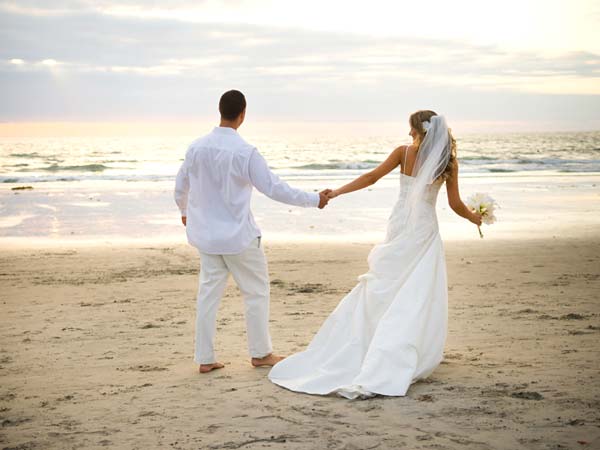 Without a doubt, your honeymoon needs to be a lifelong memorable, most amazing, relaxing experience of your life. But I guess you don't know where to start when it comes to planning? We're here to help you.
Search the Internet
First of all; your first step should be to do plenty of research on the internet. There's a wealth of information about honeymoon packages to almost any destination in the World with your budget in mind.
Nowadays, a strong trend shows that couples are taking longer honeymoons – a typical 7 day honeymoon travel is now more likely to be a 12 day with more couples even stretching out to 3 or more weeks combining beach and adventure, beach and city, or even beach and snow.
In creating the ultimate honeymoon experience, couples desire privacy and intimacy. Wherever there is any beach, it would also be wonderful to access your own private plunge pool. Wouldn't it?
Talk to an Expert
 As everyone wants their honeymoon to be perfect, a great tip from our end is to talk to an expert. You may need expert advice and recommendations from someone who's been there and done that. Be sure to collect as much knowledge and connections to ensure you get the best deals according to your budget,
Choose the perfect destination
A good tip to choosing a honeymoon destination is to choose somewhere you both haven't been to. It will always remain a special place and have a special meaning to both of you. There's also nothing like a new experience to keep you both excited.
Choose the right time
You may have the perfect destination in mind for your honeymoon; however, choosing the right time to go is very important. Again, you may need to talk to an expert to seek advice on the best times to go to get the most out of your honeymoon. It's important to know about seasonal, cultural and local factors that may affect your trip.

Planning is important – Not how much you spend.
Finally, the perfect honeymoon travel is about planning, not necessarily how much you spend. There are honeymoon packages available to suit every budget. Experts will always ensure that you have the ultimate honeymoon experience no matter how much money you have. Be sure to communicate your personal needs and desires so that experts can do their job to assist you thoroughly. Remember, a honeymoon experience is a once in a lifetime experience. So make the most of it! Make it a romantic event you'll remember for a lifetime. Enjoy & Best of Luck.