Saint Martin Island – A Heaven Inside Bangladesh

St. Martin's Island:
St. Martin's, a small continental island in the northeast part of the Bay of Bengal, is located on the southern most tip of Bangladesh separated from the mainland by a channel which is about 9 km wide, the only coral island of the country. The total area of this tiny island is only 14 km and 20km distance from the mainland of Shahpari Island on the southern tip of Teknaf.
St. Martin Island is one of the best places to visit in Bangladesh for its panoramic beauty and pristine marine life is under the jurisdiction of the Coastguards.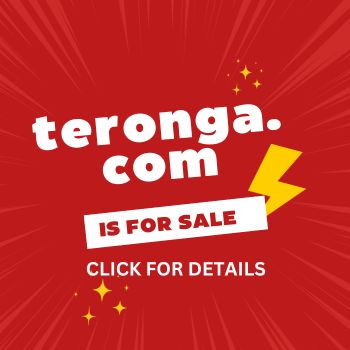 The local people named it Narikel Jinjira (Coconut Island) because of lots of coconut tress. The surrounding coral reef of the island has an extension named Chera Dwip, the end of the island that separates from St. Martin's during high tide.
Chera Dip or Narikel Ginjira is little isolated from the main land but you can go by walking during low tide. The small island is full of coconut (Narikel) trees from which the name originated. It can also be explored by boat. Engine boats are available in Saint Martin. It takes about 1 hour to reach in Chera Dip. It is really solitary, a paradise to the tourist. The under water colorful fishes and live corals entertain the tourist so much in Chera Dwip.
Characteristics:
The characteristic of 12km long sandy sea beach is very pleasant having with gentle slope. Crystal clean water with rich biodiversity and unpolluted nature play the vital role to attract the tourists. The southern trip of the island is forested by some mangrove species like Keya, Khalshi, Kirpa, Horgoza and Jhao. Planted trees are also there with coconut, battle nut, bamboo, mango and other local vegetation. There are now more than 6500 people permanently settled there and their main occupation is fishing. The marine life of the island is very rich with different type of sea fishes like Pamfret, Maccaral, Tona, Gruiter etc. There are also various types of shruips, lobstar, King crab and rare species of giant crab can be found in an ideal habitat. This island is especially attracted the natural scientists to be a safe refuge for hatching of different type of sea turtles like olive ridley turtle, Hocksbill turtle, leatherback turtle and loggerhead turtle.
The natural surrounding of the remote island is considered as the paradise for the nature loving tourist who can enjoy the virgin coral beach and pass leisure time or go for snorkeling in the blue water. The brilliant sunrise and colorful sun set has no matched any where in the world. To enjoy the moonlit might sittingon any black stone along side the beach will be life time experience for any tourist.
Get in:
Getting to Saint Martins Island is a three-step process. First you'll need to fly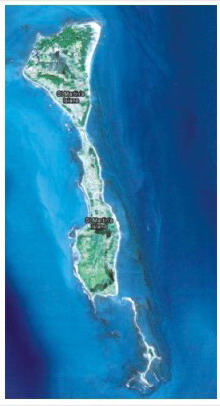 Saint Martin Island
or bus it down to Cox's Bazar, and then catch a bus to Teknaf, which is right on the very southern tip of Bangladesh, sandwiched up against Myanmar. From Teknaf, ferries run daily and take around 3 hours. Currently, three shipping liners run daily trips to the island. They are Kutubdia, Sea-Truck and Keary-Sindbad. Tourists can book their trip either from Chittagong or from Cox's Bazar. You can also book ticket at the Keari Marzaan restaurant (+88-018-16820971). The total distance from Dhaka to the island is 510 km.
Accommodations- Hotels and Resorts:
There are several budget guesthouses along the main road such as Hotel Sea Heart, Bay of Bengal Guesthouse, Coast Guesthouse, Hotel Sadek, Oceanview and Coral Reef Guesthouse, all similarly dark and characterless with dank attached bathrooms and no running water. Anywhere else these rooms would cost around Tk 500-700, but here you'll be lucky to pay Tk 1000 and be asked for as much as Tk 1500.
Most evenings will be candle-lit since there's no electricity on the island, but a few of the more expensive hotels have generators.
Blue Marine Resorts

Blue Marine Resorts
Dhaka Office
Lal Bhaban, 18 Rajuk Avenue Dhaka-1000, bangladesh Phone: 9556251, 01711827785
Email: [email protected] Fax: 8802-9562076
Cox's Bazar Office
Samim Guest House Kalatali Road, Cox's bazar Phone: 0341-62325 Cell: 01819063504, 01713103595
Saint Martin's Office
Delpara, Narikel Zingira Saint Martin's, Bangladesh Cell: 01817060065 Phone: 0341-62100, 62500

Bangladesh Parjatan Corporation

Booking may be made at the Tourist Information Centre, Cox' Bazar

Phone: (880 341) 64202, 63274, 63211, 64246
or
Commercial Division,
BPC Head office
83-88, Mohakhali C/A, Dhaka – 1212.
Phone 880 – 2) 9899288-91, 8811109, 8821548
Fax: 880 – 2) 8811150
e-mail: [email protected]

Shemana Pereye Resort

Shemana Pereye Resort
Dhaka Contact
Phone: 01190493887, 01711344451, and 01818043415
St. Martin's Contact
Phone: 01819018027, 01817042020

Motel Nijhum

Also known as St. Martin Resort

Ph:+88-018-9051164

Hotel Prince

Ph: +88-017-11276250
Transportation- Bus Services:
From Dhaka to Teknaf:
Green Line Paribahan:

Scania & Volvo / AC Bus Dhaka-Chittagong-Coxs Bazar
Ticket Counters:
Rajarbagh Office
9/2, Outer Circular Road, Momen Bagh, Rajarbagh, Dhaka – 1217
Tel: 8331302-4, 8353004-5, 9339623, 9342580
Mob: 0187-043704 Fax: +088-02-8350003
Email: [email protected]
Cox's Bazar Kalatoli Office
Hotel Honeymoon Resorts, Kalatoli, Cox's Bazar.
Tel: 0341-63747
http://www.greenlineparibahan.com/

S. Alam:

S. Alam Coach Service
Dhaka Office:
Fakirapool, Dhaka. Phone: 88-02-9331864
Chittagong Office:
Taj Market, Bahaddarhat, Chittagong. Phone: 88-031-652478, 621991
Cox's Bazar Office:
Laldighir Par, Main road, Cox's Bazar. Phone: 88-0341-64286

Shohagh Paribahan Pvt. Ltd:

Shohagh Paribahan Pvt Ltd.
Dhaka Office:
114, DIT Road, Malibagh Railgate, Dhaka. Phone: 88-02-9334152, 8316766
Chittagong Office:
Zakir Hossain Road, Dampara, and Chittagong. Phone: 88-031-618930, 616520
Cox's Bazar Office:
Jhawtala, Main road, (near airport road), Cox's Bazar (off Pubali Bank).
Phone: 88-011-737710
Train Services:
Suborna, Mohanagar Godhuli, Mohanagar Provati to Chittagong
Sea Truck:
KEARI Tours and Services Ltd.
Domestic Flights:
GMG Airlines:
E-mail: [email protected]
Corporate Office
ABC House (10th Floor) 8, Kemal Ataturk Avenue Banani C/A, Dhaka-1213. Bangladesh
Tel (8802)8825845-9. Fax (8802)8826115
E-mail: [email protected]
GMG Holidays
ABC House (10th Floor)
8, Kemal Ataturk Avenue Banani C/A, Dhaka-1213. Bangladesh
Tel(8802)8825845-9. Fax(8802)8826115
E-mail: [email protected]
http://www.gmgairlines.com/
Travel Agencies/Tour Operators:
Guide Tours:

The Guide Tours Ltd
Head Office
House 142, Road 12, Block E Banani, Dhaka – 1213
Bangladesh
Tel: 880-2-9886983, 9862205 Fax: 880-2-9886984 Cell: 01711696337
[email protected]
Bandarban Office
Hillside Resort, Milonchhori Chimbuk Road, Bandarban
Cell: 01199275691
[email protected]
http://www.guidetours.com/

Bengal Tours:

The Bengal Tours Ltd.
Dhaka Office
House # 45, Road # 27, Block-A, Banani, Dhaka-1213, Bangladesh
Tel: (880-2)- 8834716, 8857424 Fax: 880-2-9886381
E-mail: [email protected]
http://www.bengaltours.com/

KEARI Tours and Services Ltd:

Corporate office
KEARI Plaza (5th Floor), 83, Satmasjid Road, 8/A, Dhanmondi R/A, Dhaka-1209.
Phone:+880-2-8125881, 8156296-7 Fax: +880-2-9135459 Cell: 01817- 048597, 01814- 658273, 01817- 148735
E-mail: [email protected] Web site: www.tourismkeari.com
Teknaf Office
Hotel Sky View (1st Floor) Main Road / Sindbad Ghat Damdamai BDR Camp, Teknaf Cox's Bazar.
Cell: 01819-379083, 01817-210421, 01817-210426.
Saint Martin Office
Keari Marzaan Resturant, Beach Point, Saint Martin.
Cell: 01817-210427, 01817-210425.
http://www.tourismkeari.com/
Recommendation:
No place can be better than St. Martin to experience the beauties of nature. It's the perfect place to hide you from the daily boring and mechanical life and to rejuvenate yourself. It is highly recommended that you travel this land by foot, otherwise miss lots of things. It's a small island; you can cover it by 3-4 hours on foot. Totally white sandy beach, deep blue water, count less coconut tree, dry fresh presses center and lots of attractions are waiting to receive you. At night you can treat yourself with fresh delicious lobster. Overnight staying in St. Martins Island is really an exotic feeling where you will feel and listen the sound of Sea. You can also have a rare view of laying eggs by turtles that nest on the island. If you are lucky enough then you can spend the exotic moonlit night at St. Martins Island. The stunning beauty of Full moon in St. Martin's Island cannot be expressed, you can just feel it.