The Secret of Bangladesh's Hidden Gems
You probably already know that Bangladesh is famous for experiencing tiger safaris in the Sundarbans, riding on The Rocket for a Bangladeshi boat trip or for surviving a hair raising rickshaw ride on the crazy streets of Old Dhaka. But did you know that there are 'off the road' hidden gems waiting to be visited?
For those of you who would like to experience Bangladesh as like Indiana Jones, would probably like to see some of Bangladesh's lesser-known hidden gems to get your adventure juices flowing:
Muktagacha Rajbari – The Jungle Book in real life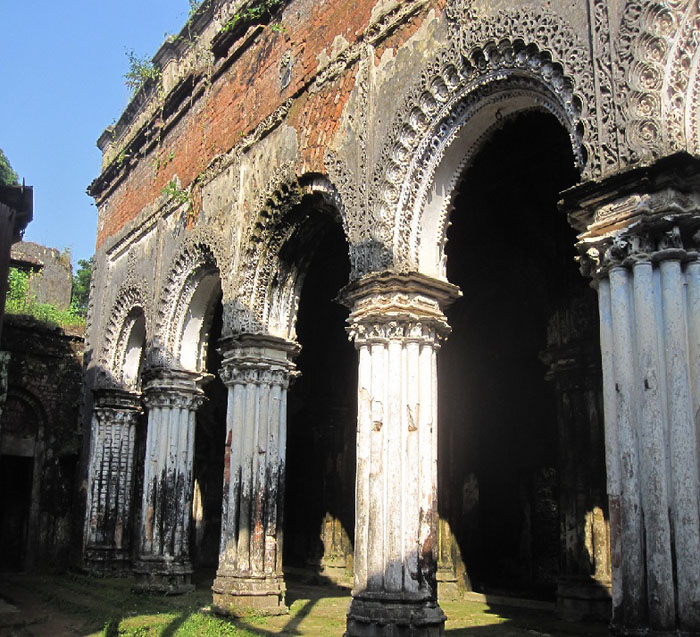 This is what all ruins should be like. It seems like something out of the fairy tale books or movies. There's none of your fancy reconstruction or meticulous renovation going on here. Oh no. It's just a crumbling old royal palace being eaten up slowly by the surrounding vegetation. It really looks like something out of The Jungle Book (Disney's best-ever animated film). You wil did get a great guided tour from the extremely enthusiastic English-speaking caretaker who helps brings the whole place to life for the handful of tourists who make it this far.
How to: Bus from Mymensingh, then follow the signs from the main road.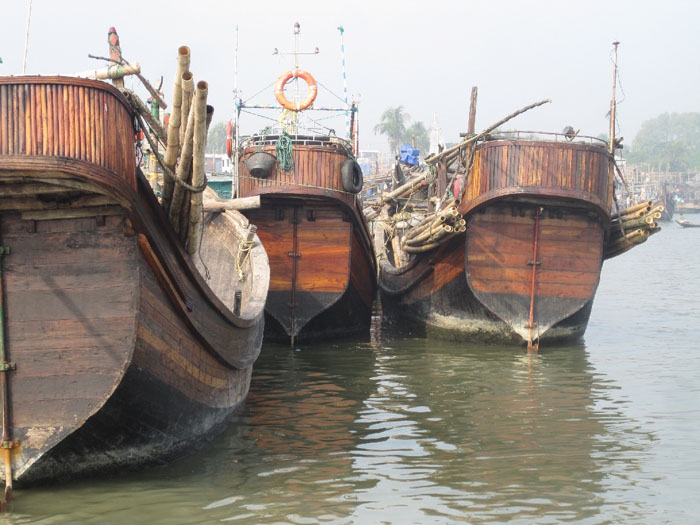 Maheskhali Island – an oasis of calm
With its small-village atmosphere and collection of serene Hindu and Buddhist temples, the island of Maheskhali makes a wonderfully peaceful escape from the brash beach resort of Cox's Bazaar. But it's the short trip over to the island that's the real gem. First you have to negotiate the long and worryingly rickety wooden pier that winds its way over marshland to the boat dock. Once at the dock, you need to hop your way across a string of rowboats to get to the boat that will take you to the island; either a nippy little speedboat or, if you're lucky, a large converted wooden fishing boat that ferries locals across.
You'll have to dodge dozens of pirate-ship lookalike fishing boats as you leave the dock and, soon after, you'll pass the huge and highly pungent fish market that serves all those fancy hotels in Cox's Bazaar. Next along the riverbank is the small boat-building yard, where those pirate-ship pretenders are made. And finally, just before you head out to sea, you'll pass a series of fascinating ice-making houses where huge blocks of ice slide down rollercoaster runners and into the boats that wait to ship them off to…well, to anyone who doesn't have a fridge-freezer, I guess?
How to: Catch a boat from the jetty at Cox's Bazaar.
Goaldi Mosque – a great side trip from Dhaka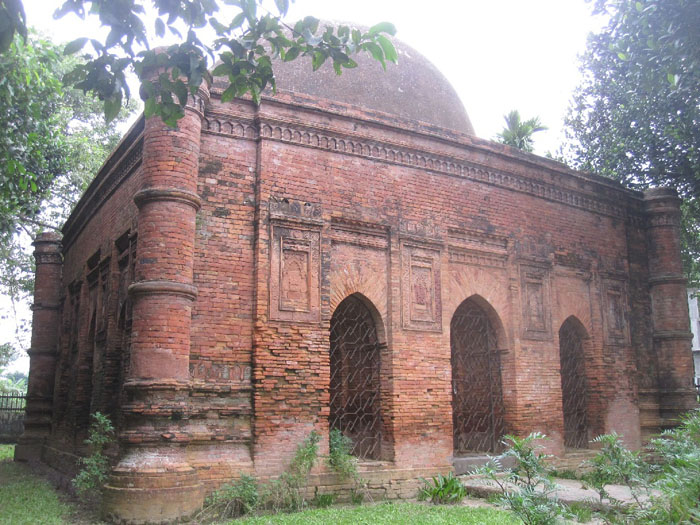 Thought to be Bangladesh's oldest surviving mosque, Goaldi is hidden away amongst the farmland surrounding Painam Nagar (more commonly referred to as Sonargaon), a small abandoned town close to Dhaka where you can find the crumbling remains of dozens of 19th-century mansions once owned by wealthy Hindus. The mosque too has been abandoned, and is no longer a place of worship, but it makes a worthwhile side trip if you're visiting Painam Nagar, and is a great excuse to venture off the beaten track and into the countryside without having to stray too far from Dhaka.
How to: Coming back out of Painam Nagar (which is reached by bus from Dhaka), turn right then immediately left, then just keep walking. The road becomes a path. The buildings become crops. And if you get lost just keep asking for 'Goaldi Masjid'. Very few Bangladeshi tourists seem to have heard about this mosque so you'll have to ask the locals.
Teknaf Game Reserve – catch a glimpse of a wild elephant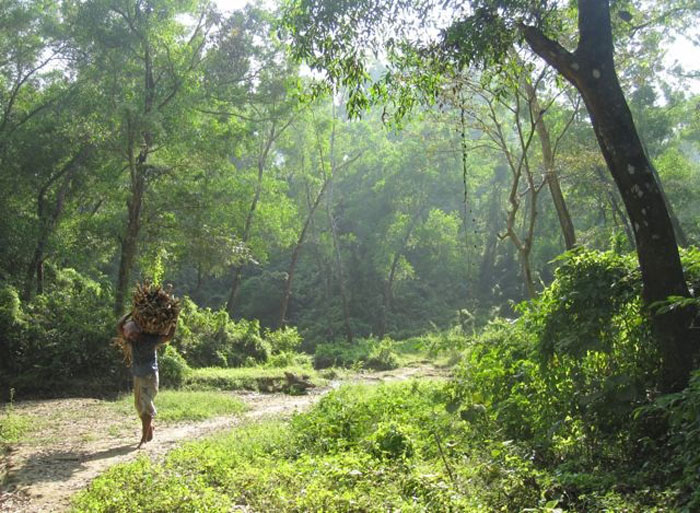 It's not just tigers that hide in the forests of Bangladesh you know. There are wild elephants here too, and one of the coolest places to go looking for them is this little-known game reserve, which stretches down to Bangladesh's furthest southern tip. Your chances of seeing an elephant are of course slim (best chance is in the evening, which unfortunately is also the best time for getting lost!), but hiking into the hilly forest is an adventure in itself. Chances are you'll be the only tourist walking the forest trails, although you may bump into local tribespeople as they venture into the hills to collect firewood. There are guides available, but they don't speak English and they're often nowhere to be seen. The trails, though, are marked on wooden signboards (albeit in Bengali only), so it's reasonably easy to find your way around.
How to: Take a Teknaf-bound bus from Cox's Bazaar. Get off when you see the sign with the elephant on it on the side of the road, about 10km before Teknaf. If you go too far, you can catch a shared auto-rickshaw back to the reserve from the bus stand in Teknaf.
Floating rice market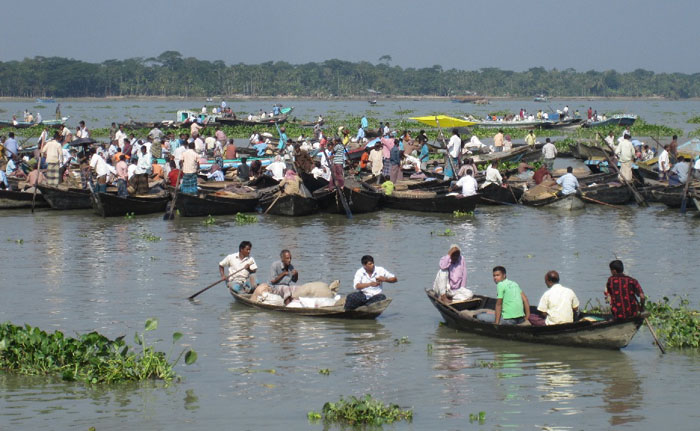 Like the more famous floating markets in southeast Asia, the small floating market at Banaripara near Barisal is where locals who live in this river-laden part of Bangladesh come to buy and sell groceries without ever having to step off their boats. This particular market deals almost entirely in rice. Not much use for the average tourist, true. But it does make a fascinating, and undoubtedly unusual side trip from your forays into southern Bangladesh. Saturday is the busiest market day here.
How to: Bus from Barisal.
Sangu River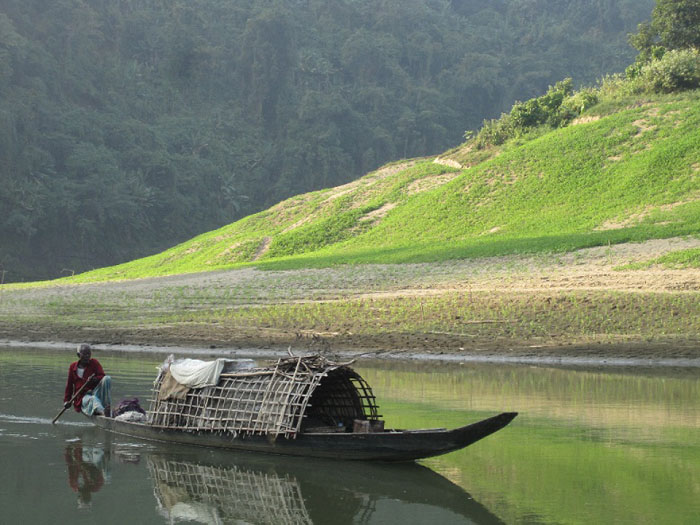 It's rivers galore in Bangladesh, and taking boat trips on them is an undoubted highlight. They're all fun, especially if you manage to hitch a ride in one of the small wooden fishing boats that ply pretty much every waterway here. But some river trips are particularly special. The stretch of the Sangu River that runs between Ruma Bazaar and Bandarban is one such waterway. It's special for two reasons. One, the scenery here is stunning. This is the Chittagong Hill Tracts where instead of flat-as-a-pancake paddy fields you'll find dramatic rock faces rising up from the water's edge, backed by forested hills teeming with wildlife. The second reason is that it's tougher to get to than your average Bangladesh river. Local tensions mean that foreigners need permits (and sometimes armed guards!) to visit the area. I was able to get here on my own, but it was difficult to persuade a boatman to give me a ride for fear of river bandits. One boatman eventually agreed, and luckily we never saw those bandits, just breathtaking scenery, and hours of peace and quiet.
How to: Bus from Bandarban to either Ruma Bazaar or Khokhonjiri (a riverside jeep stand situated an hour before Ruma), then find a local boathand to take you back to Bandarban by river (four hours from Khokhonjiri, six hours from Ruma). Your chances of getting a boat will increase if you have a local guide with you. The excellent Hillside Resort in Bandarban can arrange one.
China Clay Hills – getting there is an adventure in itself!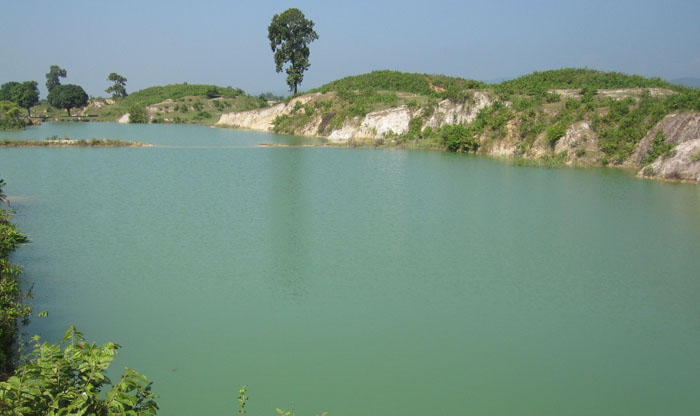 The cool turquoise waters here are reminiscent of a high-altitude mountain lake, but in fact the China Clay Hills are no more than small mounds, raised just a few metres above the level of the surrounding farmland and river systems. It's an extremely photogenic spot, and a lovely place for tree-shaded picnic, but the main reason to venture this far north is for the journey itself: take a tranquil three-hour rowboat trip up the Someshwari River or a bone-rattling, but ever-such-fun two-hour rickshaw ride, crossing the river in a small wooden ferry before passing through a number of remote villages en route.
How to: Bus from Mymensingh to Birisiri, where you'll need to stay the night. Best places to stay are the YMCA or the YWCA, both of which can arrange a boat for you. Otherwise just head out onto the main road and tell a rickshaw rider you want to go to 'cheena mati pahar'.
(Source:Daniel McCrohan –  www.lonelyplanet.com/bangladesh)