The Top 10 Libraries of Architectural Beauty in the World
Do you like reading? If you like to read book on library you will be more enjoying and will never get bored to keep on some of the best libraries of architectural beauty in the world.
1. Stuttgart City Library – Germany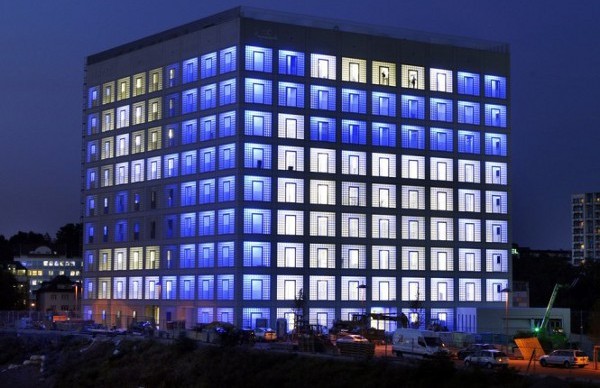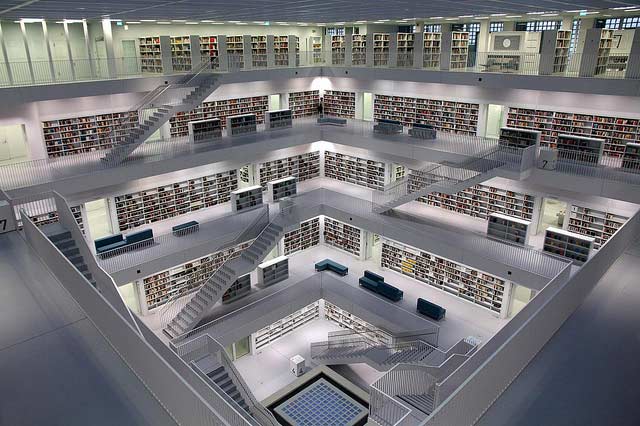 Stuttgart City Library is full of light and the inside room dominant color is white, located on Germany, designed by Eun Young Yi from Yi Architects, it opened in October, 2011. This city libraries have very modern architectural design, from out side this library looks like a complicated two color Rubik's cube puzzle, but when you step inside, you will surprise with the simplicity and minimalist design. This library also completed with cafe on the upper floor.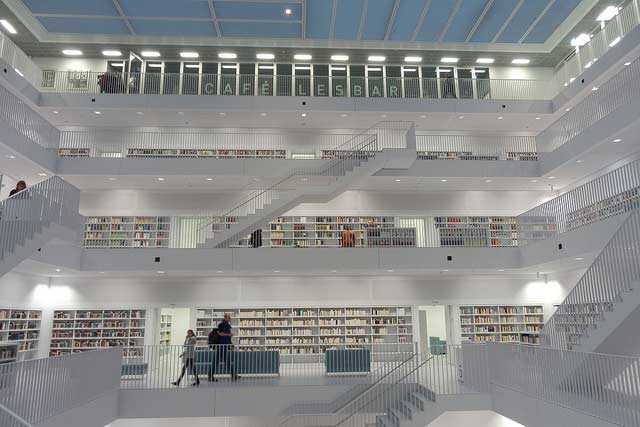 This library also provide space for children for play and also learn to them to love read books. The space for the children make more colorful and also the book put in a bins so children more easy to get of them.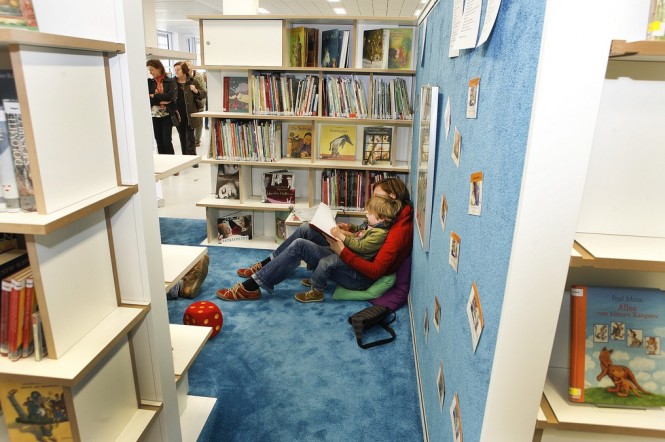 2. Geisel Library, San Diego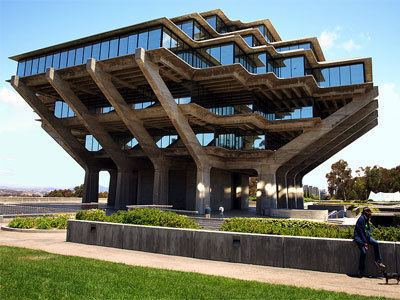 From a distance, the Geisel Library building in the complex of the University of California looks like a spaceship. Library built in 1970 often included in the science fiction films, short films and several novels.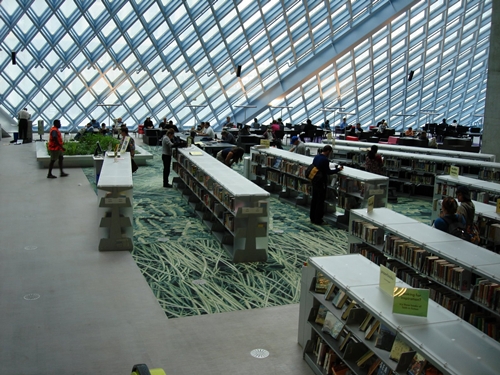 This glass walled building cool famous not only in the form of buildings, but also a concept that is in the library. The tourists who come to enjoy dinner in the library. Visitors can eat here when there are events such as auctions, a cocktail party and book launch.
3. Seattle Central Library, Seattle, Washington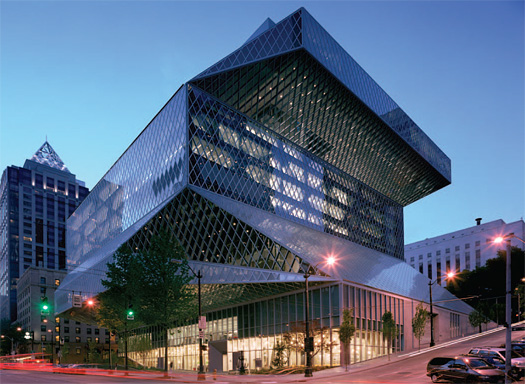 This Library designed by Rem Koolhaas, architectural beauty of the building is unique, modern and completely made ​​of glass and shaped overlap, the Seattle Central Library is not just for book lovers but also for tourists. There are at least 2 million tourists who visit the library.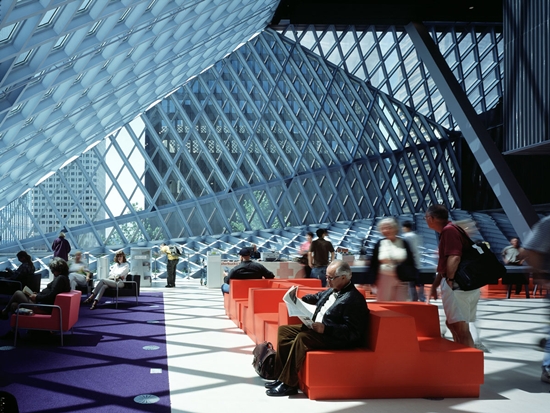 4.Trinity College Library, Dublin, Ireland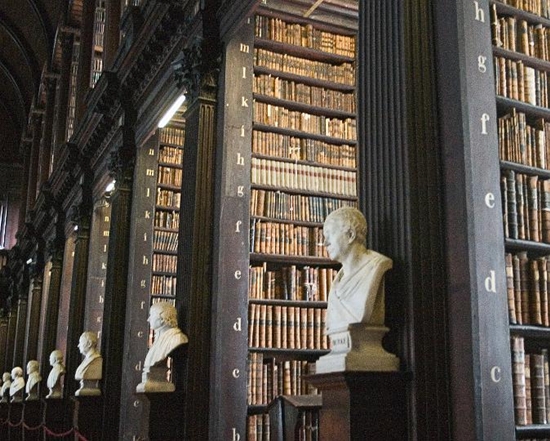 For the traveler who loved history, is obligatory to visit Trinity College Library or the Library of Trinity College in Dublin. It is the oldest library in Ireland, built in 1592 by order of Queen Elizabeth I.
Visitors will not only hypnotized splendor outbuildings, but also with the inside. This library has the world's largest book passage. The hallway is known as the Long Room and can accommodate 200,000 books in it. Wow!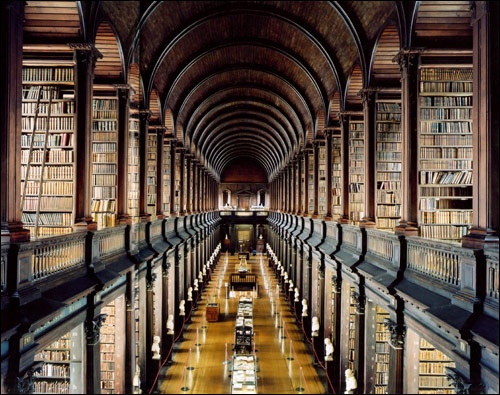 The largest hallway store the oldest books and manuscripts in the library. The most famous manuscript is The Book of Kells: Turning Darkness into Light. The manuscript able to attract tourists coming there about 500,000 people per year.
5. Book Mountain and Library Quarter, Spijkenisse, Netherlands.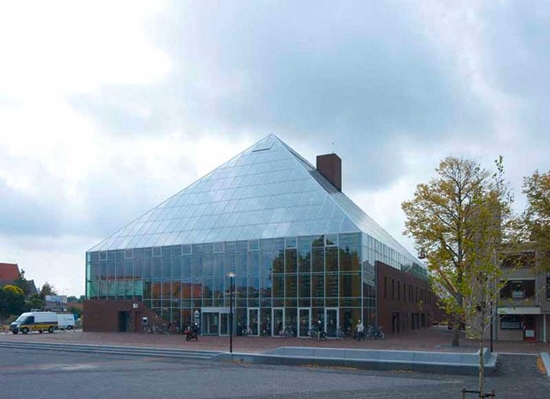 This library is designed by MVRDV, Book Mountain and Library Quarter is a monument to reading with pyramid shapes, stands in the heart of Spijkenisse and surrounded by the old town and a new housing project.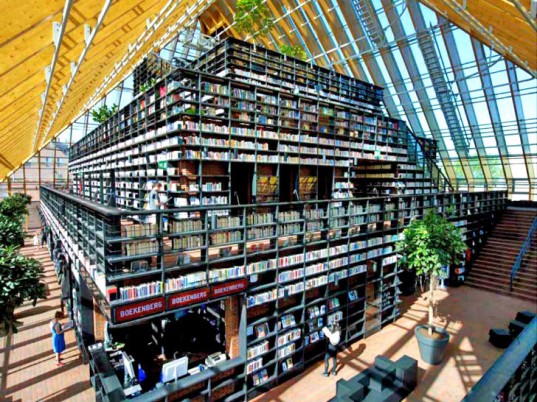 The building is crafted from brick and glass with a giant stepped mountain of books inside. The book shelves is made from recycled flower pots. This Book Mountain is naturally fun, you can climb inside by exploring the book collection.
6. Library Technical University Delft, Netherlands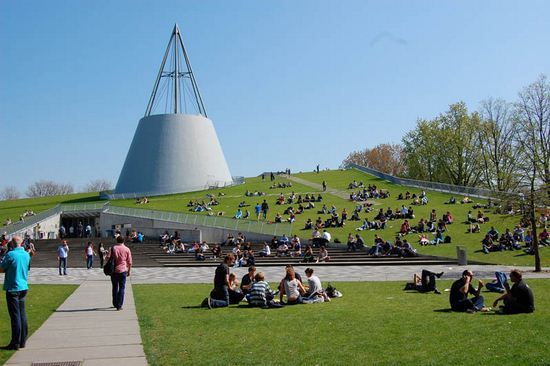 In 1997, a construction innovation happening at the University of Technology Delft. Delft University of Technology Library has an unusual structure. Almost the entire roof is covered with grass. This library was designed by Mecanoo Architecten.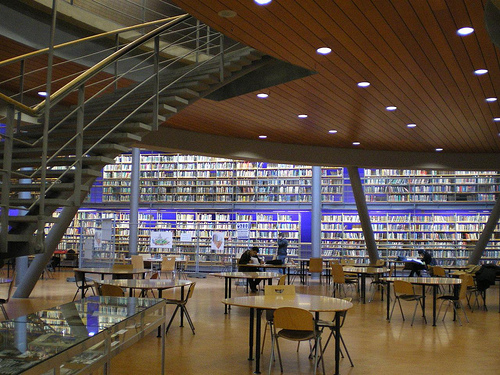 Even, visitors and students can sit back on the grass roof when the sun was shining. The concept was created so that visitors can read not only indoors but also outside and enjoy the fresh air. Awesome!
7. Bibliotheca Alexandrina, Alexandria, Egypt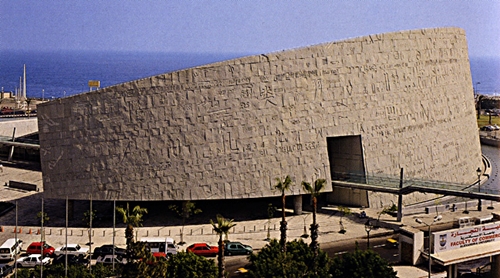 Bibliotheca Alexandrina or Library of Alexandrina is an update from the Royal Library of Alexandria, which became the largest and most influential library at that time. The new library was built in 2002 by long time planning for 10 years.
The cool of the library is a unique building and covered with letters from various ancient civilizations. In addition, the library also has four museums that contain manuscripts and ancient items. Here too there are exhibitions held regularly and open to the public.
8. Joe and Rika Mansueto Library, Chicago University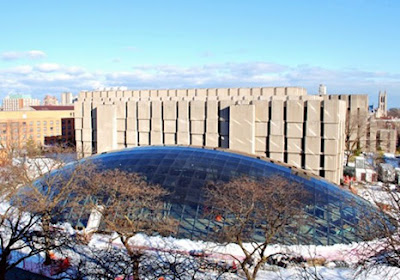 This dome shaped library and 100% the illumination utilizing solar energy located in Chicago University. All the books collection in the library stored in the basement.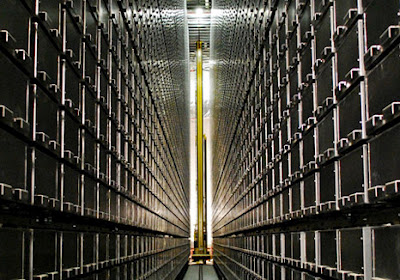 While for the putting and placed the book everything is done by computers and robots.
Book storage area located on the ground with the height of the room is equivalent to 5 floors and all the books are stored in a giant rack. In total there are about 3.5 million books.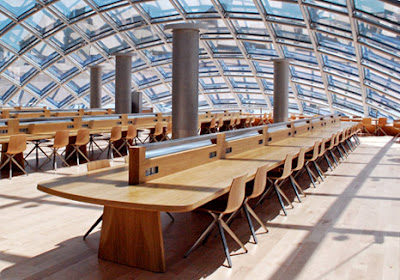 To borrow a book you can do it all online via computer and the book will come out into a special table in about 5 minutes.
9.Biblioteca Vasconcelos at Mexico City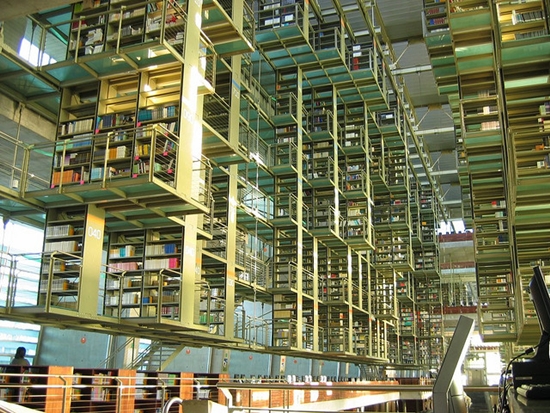 Biblioteca Vasconcelos at Mexico City designed by Alberto Kalach an architects from Mexico. He beat more than 500 other proposal from world wide firm for the concept of Library as the "ark" of knowledge. This library surrounding by campus, including a cafeteria, bookshop, exhibition space, a 500-seat auditorium and a botanical garden. This library having area about 36,000 square-meter (400,000 square-feet) glass and metal behemoth, containing over half a million books—with a capacity to expand upwards to 1.5 million—and 750 computers.
10. Philological Library at Free University, Berlin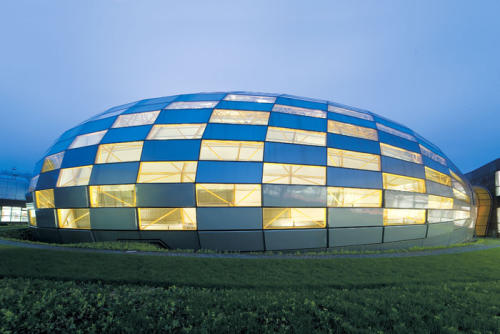 Philological Library designed by Foster and Partners, this library located at the school yard of Free University Berlin, one of the most city's symbol of education. It has four floors all of which are contained within a naturally ventilated bubble-like skin. The Skin is clad in aluminum and glazed panels are supported on steel frames with a radial .