Visit the 4 Most Unique Villages In The World
Generally, when we conjure up images of a typical village, we think of fresh air, green and natural scenery. However, there are some unique villages in the world that stand out for having some totally unusual features. Have you heard of a village that floats on an entire island made of  reeds, a village with a 250 twin population and a Flintstones village made of stone? Believe it or not, they are for real.
Here are 4 the most wonder villages on the world :
1. Kandovan Village, The Flintstones Village in Iran.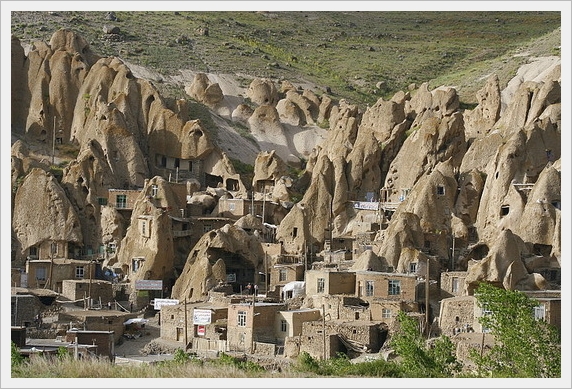 When you first see this village, you' instantly think of the Flintstones. Welcome to bedrock city! . Kandovan is a tourist village in the province of East Azarbaijan, Iran. It is formed entirely of stone.
Originally, a this location was formerly a collection of volcanic rocks. However, residents who fled from Mongolia created an entire village made of stone as a means of hiding away.
The village is indeed wonderful. Just look at the collection of hard and dense volcanic rock that has formed and become a village. It seems to be more like going back to the stone ages! However,  in this village there is also a 5 star hotel made of stone called The Laleh Kandovan International Rocky Hotel. How about that?
2. Viganella Village, Village with Private Sun on Italy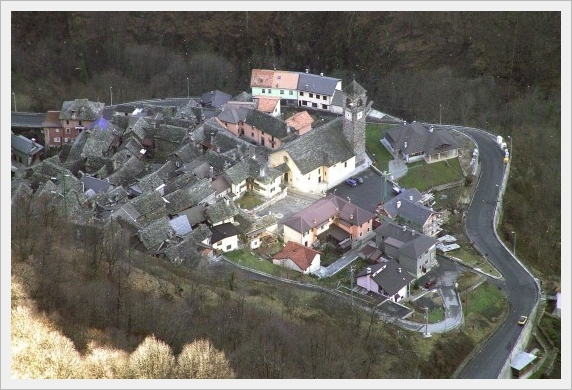 There is a village in Italy that is located at the bottom of the valley in Piedmont, Verbano-Cusio-Ossola. What makes it unique? It has it's own private sun. Private sun?
This wonder of the "private sun' is not formed by nature but made ​​by human hands. Due to Viganella Village never getting sunshine due to it's location at the bottom of the valley, one of the architects from this village, Giacomo Bonzani attempted to make an artificial sun run on solar energy for this village.
In his experiments, Bonzani made a giant mirror that could reflect sunlight into the villages at the bottom of the valley. A giant mirror was invented and was later called by the Viganella people as an artificial sun.
The artificial sun run by solar is even controlled by a computer program that can track the source of the sun shine and reflect it automatically to the village.
3. Uros Village, The Reeds Village In South America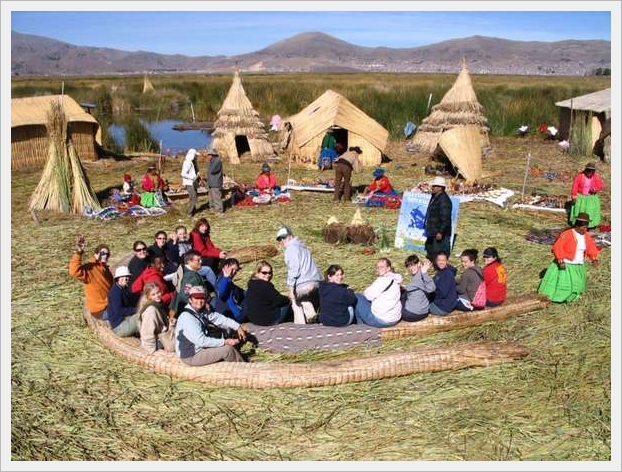 Generally an entire village lies on land, sand or rocks. The Uros Village is a world wonder because this village is made up entirely of reeds and floats on the Titicaca Lake, on the border between Peru and Bolivia.
Uros is an artificial island made ​​of Totora which is a kind of reed and floats on the lake. Besides that, this village looks like a camping ground. The houses that look like camp tents are also made up of the reeds.
This village was made ​​by the residents.  Obviously the Uros people have the skills to assemble and organize the reeds to become beautiful objects. They use reeds to not only build their houses and the island which they live on, but they use reeds to make their boats too.
4. Kodinhi Village, Village of 250 Twins In India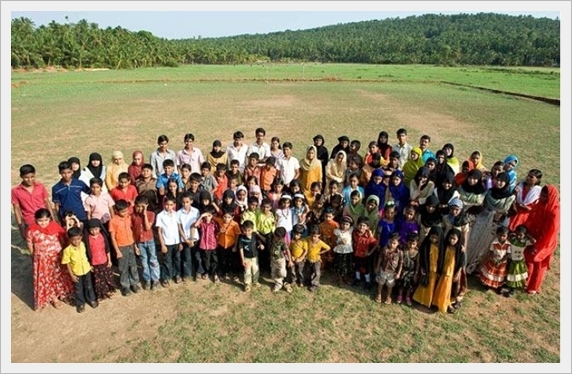 How Miraculous! The village of Kodinhi in Kerala India has 250 twins. This strange condition is not a fabrication.
These 250 twins were born without any engineering. The village has become the center of attention for many tourists to visit this 'twins village'. According to data from the local hospital, at least 100-150 children are born as twins annually. Uniquely, five or six of them turn out to be triplets.
Most of the tourists visit just to see for themselves if the village really has 250 sets of twins. The other unique thing is that each set of twins in the village wear the same clothes everyday. How about that?
I don't know about you, but I certainly would love to travel to places that are famous for being totally unique to any other place or village on Earth. Why not visit one of these four most unique villages in the World?