Be A Blogger Series – Part 7: Moderating Comments and Comment Settings In WordPress
Comments play a vital role in any blog.  Comments are a way readers communicate & express their views on a particular website. Comments are basically views and opinions expressed by readers about a particular post. If you are a  Blogger.com user, you might be familiar with comment moderation and also its various options.
Blogger: How it works?
In Blogger.com we have two options for comments, one is under Settings -> Comments menu and other is under Posting -> Comments.
So, How it actually works with WordPress!
For Comments moderation in WordPress, click on Comments menu.
You will get a list of comments of your blog posts with Author identity and on which post comments are posted.
The options are to approve, edit, reply, spam and trash any comments when we hover over with the mouse on comment.
You can also search comments.
Click on Settings -> Discussion menu to get all the settings about comments.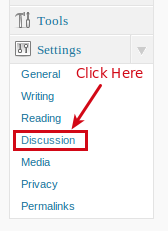 Related Settings for Commenting
Default article settings : Notify blogs linked from the article, pingbacks and trackbacks, allow comments.
Other comment settings : Name and email is required, user has to be logged in for posting comments. Comments are closed automatically and so on.
E-mail me whenever : Notification through email is sent whenever a comment is posted or when a comment is held for moderation.
Comment Moderation : You can add URL, email id or IP address in text area to do comment moderation, it will show all the comments in comments menu.
Comment Blacklist : You can add URL, email id or IP address in text area to span comments.
Avatar : Avatar is user profile picture that will be shown with comments. You can select the default Avatar for those who doesn't registered in gravatar.com.
Beware of Comment Spammer: Take actions!
Every WordPress blog has Akismet plugin as a default plugin which is also useful for comment moderation. All you need to do is activate it and get your API key from Akismet.com.
So, Start Moderating your Comments!
When it comes to Comment management with WordPress in comparison with Blogger.com there are many similarities. Almost all blogger features regarding comments are also available in WordPress. WordPress does give a great way to control spam through comments with features like Comment Moderation and Comment Blacklist as explained above.
Hope you enjoyed our series so far. Below are our previous posts of the "Be A Blogger Series" Part 1 to Part 6. We'll appreciate your feedback!
Be A Blogger Series – Part 1: How to install WordPress
Be A Blogger Series – Part 2: Say Hello to WordPress Dashboard
Be A Blogger Series – Part 3: Writing and Editing posts with WordPress
Be A Blogger Series – Part 4: Everything You Need to Know about WordPress Media Manager
Be A Blogger Series – Part 5: All about Links in WordPress
Be A Blogger Series – Part 6: Writing and Editing a Page on WordPress