Hainan Island Of China – "The Oriental Hawaii"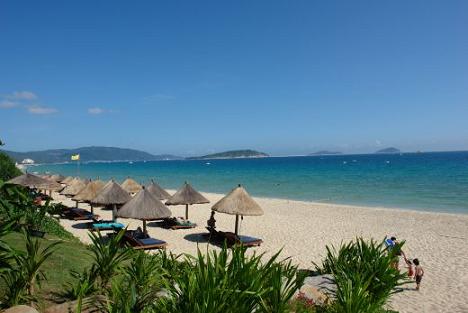 Hainan Island Of China is found nestled on the shores of the South China Sea. It is considered the new 'Oriental Hawaii' of Asia and is one of Asia's hottest beach destinations. Hainan Island boasts flawless weather, white sandy beaches,  and a stunning natural blend of luscious mountains, tropical rainforests and the sparkling turquoise sea. It also boasts many luxurious hotels and resorts. It's often been considered as one of the most luxurious destinations to visit in the World.
Situated on the southernmost tip of Hainan Island of China, Sanya lies in the southern valley of the Wuzhi Mountain range and boasts over 200 kilometres of coastline. Hainan Island is situated on the south coast of china and is on the same latitude as Hawaii, perfect for a winter vacation with an average temperature of 16ºc to 24ºc during January and February. It is accessible by Sanya's Phoenix Airport, the second largest on Hainan Island, or Sanya harbour – an important port for deluxe passenger ships and foreign trade.
Hainan Island provides many scenic outdoor pursuits. Apart from swimming, you can surf, sail or learn to do this or you may prefer a gentle stroll along any of the many beaches that line the breathtaking coastline which beckons voyages of discovery.  You can also participate in activities including wildlife reserves (tigers live in the hainan island rainforests) filled with exotic animals and birds.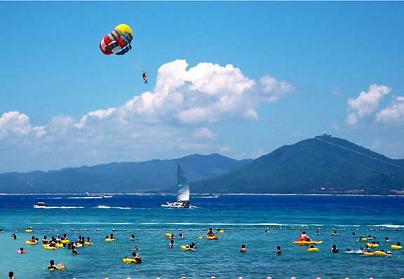 Inland pursuits offer an equal diversity of scenic exploration. Set out on a morning bicycle ride, taking in a view of expansive mountains and glimmering ocean, accompanied by an interpretive guide to help guests best experience local village life, traditional Li minority clothes weaving and a fascinating museum visit. Or embark upon a rainforest hike that reveals a haven of betel nut trees and sleepy mangroves.
There are numerous places of interest to visit, ancient buildings and ancient cultural remains are just some of the features of Hainan Island China. You'll be able to discover a rich diversity of colourful folk culture, characterised by dance, art, handicrafts, cloth and bamboo weaving, music and vibrant festivals, as well as fairy tales, myths and legends.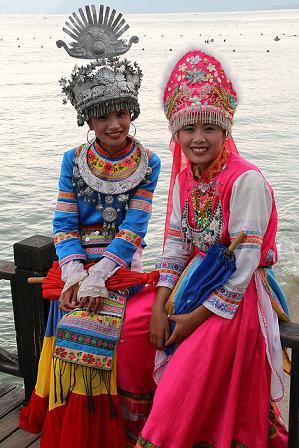 Hainan is also known as "Coconut Island". Not only is it rich in coconuts but with a lot of tropical fruits like bananas, lychees, papayas and pineapples as well as seafood, which are all things to enjoy eating when traveling there. The Island is certainly not short of seafood like shrimps, scallops, tuna and Spanish Mackerel. The island has also some local delicacies to enjoy. The most famous four local specialties are Hele Crab, Dongshan Mutton, Jiaji Duck and Wenchang Chicken. Some other most famous dishes include Hainanese Chicken Rice, hotpot, pumpkin rice of Li and Qiongshan tofu, etc.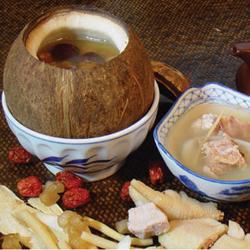 Apart from the other activities mentioned above, a very popular activity is Golf. There are currently 12 high quality golf courses to choose from. Geothermal hot springs with water temperatures of 45ºc to 90ºc are located at various locations throughout Hainan Island. There are also amazing shopping spots ranging from small market stools to large department stores and many fantastic nightlife venues to choose from including restaurants, discos and karaoke lounges.